The college football season has started and America could not be happier. The passion, the intensity, the illegal paying of players, and the win-or-die mentality of collegiate football are unmatched in any other sport. The college football season is a lot like the plot of Stanley Kubrick's Clockwork Orange. As it continues, it only gets more and more shocking. (With an equal number of violent crimes committed by the LSU Tigers.)
However, when we say the season gets more and more shocking as it goes on, we are referring to both the excitement of games as well as the uniforms. That's right, the uniforms.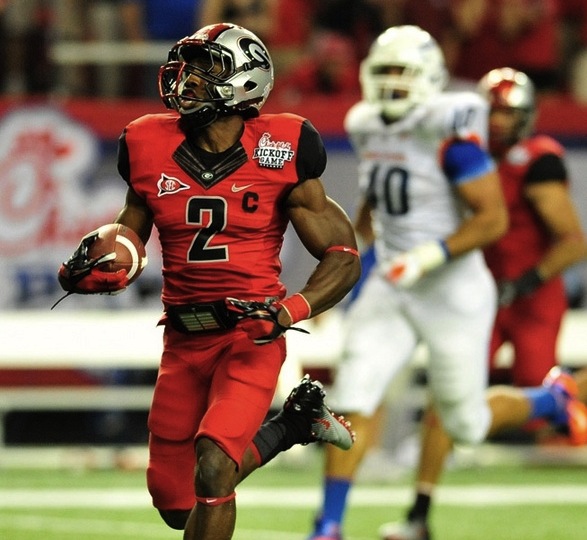 Last weekend we had the privilege of watching the Mighty Morphin Power Rangers play the Boise State Broncos on the national stage… Excuse me? Huh? Those weren't the Power Rangers? Oh. My fault. It was the Georgia Bulldogs. You know, the team that you probably mistook for a group of fire hydrants. Yeah, the team that also played like a group of fire hydrants. With worse defense.
But the gaudy uniforms didn't stop there.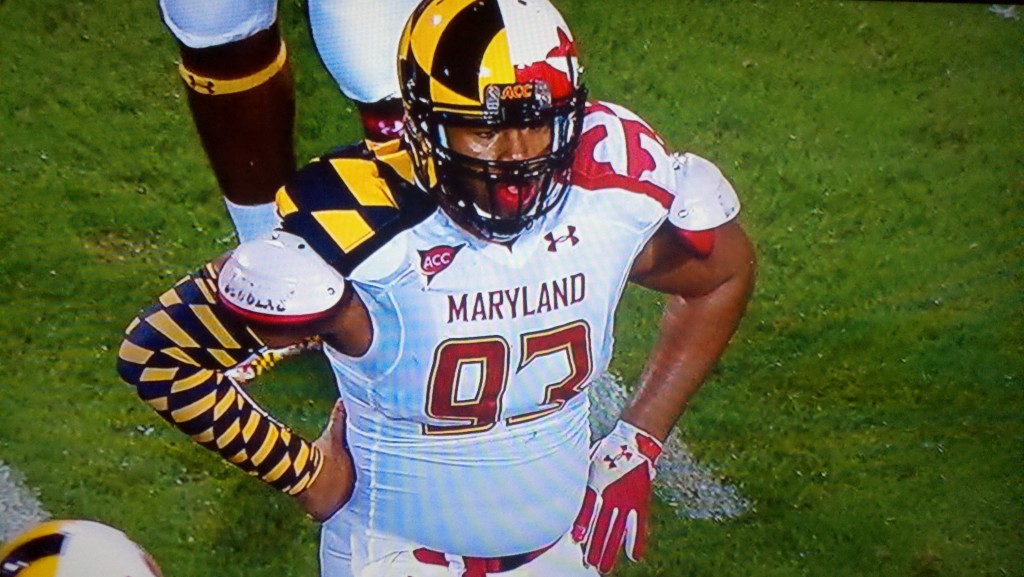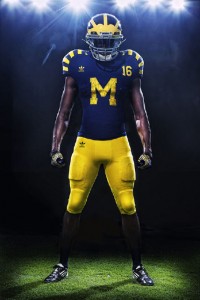 On the first Monday of the season, the Maryland Terrapins faced off against the Miami Hurricanes wearing crash test dummy costumes. They were like the illegitimate child of the Maryland flag and Harvey Dent. Even Lady Gaga said those uniforms were too much. In fact, those uniforms were the best thing to happen to the Baltimore Orioles TV ratings since Cal Ripken Jr. played a bunch of games in a row.
Most of us were hoping that College Football's Next Top Model contest only took place in week one. However, I hate to say that college football continued this mess into week two. Like week one, it was during the game of the week. Two storied programs with rich tradition. Nationally recognized schools. Uniforms from the same athletic wear company. Trying to be unnecessarily flashy and attention grabbing.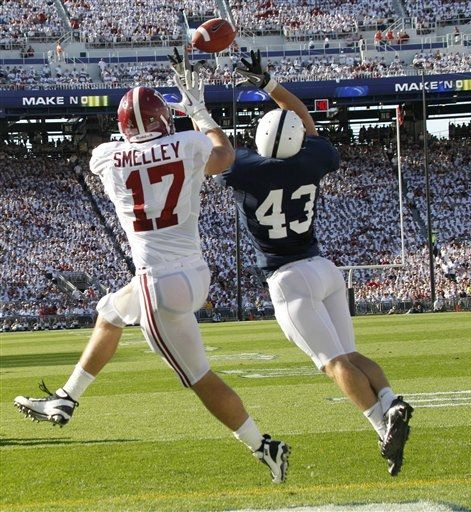 I'm talking about Penn State and Alabama. This past Saturday, the two teams faced off on an afternoon contest in State College, PA. It was Alabama's first trip to Happy Valley since 1989 and they won, 27-11. However, that wasn't the story here.
America could not get past these two teams' uniforms.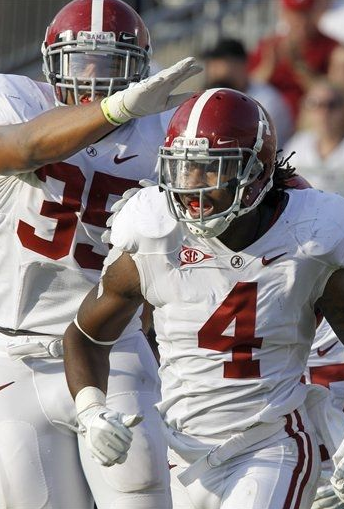 Alabama came into town wearing all white uniforms with touches of crimson. It's like, "HELLO?! You're in all white and Labor day was, like, last week!" Some people just don't get it. Not to mention, you're from the south. People from the south who wear all white don't carry a very good reputation. It didn't stop there, though. On their pants, they had TWO crimson colored stripes going down the leg. What's with that? This isn't some Bill Murray movie. I could see maybe one stripe. But two? Let's not get crazy here, Alabama. They're football pants. Not Dodge Vipers.
Let's move on to their helmets. Oh gah, their helmets. With that tacky white stripe down the center. And they're dipped in crimson paint like a candy apple, that was dipped in crimson paint. Also, those numbers on the helmets. What's with that? They act like we always say, "Hmmm… I wonder what number that player is. But I don't want to take the time to look down to his jersey. Ugghhh. I wish there was somewhere closer that I could look at to solve this dilemma." Talk about excessive. What Matthew Lesko (the "free money" guy) is to question marks on his suit, Alabama is to numbers on their uniforms. It's too much. Just absolutely too much. These uniforms make the uniforms of Georgia, Maryland, and Oregon look tame.
Alabama also decided to put a few patches on their uniforms. A Nike swoosh on the uniform top, a Nike swoosh on the pants, an Alabama "A" and an SEC/NCAA logo are all placed sporadically on the uniforms. This just in, Alabama. These are football uniforms, not girl scout uniforms. Enough with the patches. Jeeze, what's next? A nature and wilderness badge?
And then, across the field, stood Penn State. The Nittany Lions.
What is a Nittany Lion you ask? Well, it's either a mountain lion that resides on nearby Mount Nittany, which borders Happy Valley, or it's a mountain lion that has NO IDEA HOW TO DRESS APPROPRIATELY FOR A FOOTBALL GAME!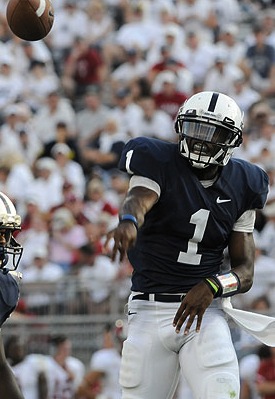 Penn State is playing this season with brand new uniforms. Brand new as in, they changed their uniforms from last year. That's right. They took away the white collar on their uniforms. You would think a subtle change like that would go unnoticed. Wrong. It went noticed. In fact, we couldn't concentrate on the game because of it. Penn State playing football in a home uniform without white trim is like Lady Gaga wearing that outfit made entirely of Kermit the Frog heads. Like could you not just throw in one Fozzy bear? Animal? Gonzo? Completely gaudy.
Don't get me started on their completely white pants, either. Again, this game was played post Labor Day. Does ANYONE adhere to the rules of fashion anymore?! No wonder the terrorists hate us.
Let's take a moment to talk about the ridiculous helmets that Penn State wore in this game. Have you ever been watching a game and thought, "Hmmm… I wonder what number that player is. But I don't want to take the time to look down to his jersey"? Well, Penn State does absolutely nothing to help with this problem. You can't find their players' numbers anywhere on the helmets. You have to look all the way down to the jerseys. Insane, right?
If only Joe Paterno could see through those Coke bottle lenses of his, he'd see how atrociously hideous these uniforms are. It's just a shame that college football has come to this. An "anything you can wear, I can wear worse" type competition. And so far, everyone is winning. Especially Penn State and Alabama. And somewhere in the depths of a car wash gift shop, Ed Hardy is smiling.
• • •
You can follow Austin and his 140-character or less jokes on Twitter: @TheAHuff
If sports jokes are more your thing, be sure to follow our website on Twitter: @KorkedBats
Or if you want a ham sandwich, be sure to hit up your neighborhood deli.