Facts You Will Learn While Watching The Manning-Brady Bowl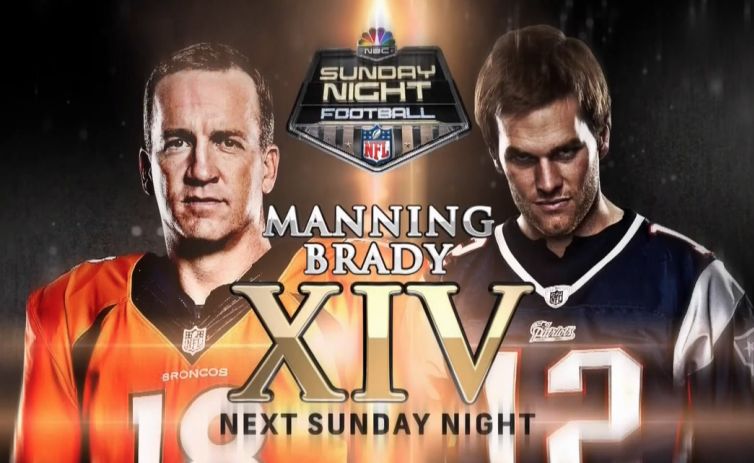 When you watch the Denver Broncos play the New England Patriots this weekend, you will learn a lot of fun new facts about the teams' legendary leaders, Peyton Manning and Tom Brady. Commentators will be gushing over arguably two of the league's top quarterbacks. Here is a preview of what you should expect to hear from the broadcast:
Peyton Manning is from a family full of NFL quarterbacks and Cooper.
Tom Brady is from a family full of interior designers, most notably Michelangelo.
Peyton Manning was drafted #2 overall.
Tom Brady went undrafted.
Both quarterbacks have won the Super Bowl.
Both quarterbacks are ELITE.
Peyton Manning is the first quarterback in NFL history to throw a touchdown pass that was so pretty, the referees gave him 9 points.
Tom Brady is always competing. He even competes at competing. Sometimes he even competes at competing at competing.
Peyton Manning tells Barack Obama what to do as president. Except Obamacare. Peyton doesn't make mistakes.
Tom Brady wins trophies and awards that haven't even been made yet.
While Rob Gronkowski was out with an injury, Tom Brady was his team's leading receiver.
It's no coincidence that Peyton Manning is an anagram for Best Quarterback In NFL History.
Tom Brady says whatever cuss words he wants and then immediately proceeds to kiss his mother with that mouth.
Neither quarterback has yet to throw an interception this season, or any season.
Before Peyton Manning, Tennessee was a YMCA Recreational Football team. After Peyton Manning, Tennessee was an NCAA FBS football powerhouse.
Before Tom Brady, Michigan played their football games in a bowling alley's birthday party room. After Tom Brady, Michigan plays in the largest football stadium in North America.
Both quarterbacks have appeared on Saturday Night Live and were so funny, the show was immediately canceled the week after they hosted.
There is a current waiting list of lambs hoping to provide their wool to make Tom Brady's next post-game sweater.
Peyton Manning can bench press Delaware.
Tom Brady understands the ending to LOST.
Peyton Manning has a coupon for every restaurant.
When Tom Brady grew his hair out, lions dubbed him honorary king of the jungle.
Peyton Manning understands what those high pitched voices scream in Dubstep songs.
Tom Brady and Peyton Manning have played 14 times. They both have a 14-0 record in the series.
Both quarterbacks have never lost a game in their entire NFL careers.
There are no quarterbacks in the history of the game better than Tom Brady or Peyton Manning.
• • •
This post was created by Austin. You can follow him and his jokes on Twitter: @TheAHuff
And also, for up-to-the-minute sports jokes, follow Korked Bats on Twitter: @KorkedBats