EXCLUSIVE: LeBron James Wearing His New Team's Uniform
LeBron James opted out of his contract with the Miami Heat today. What's next for the NBA's greatest player? Well, if history has taught us anything, this is the point in his career where he quits basketball altogether and starts playing baseball.
We've got an exclusive picture of LeBron in his new team's uniform: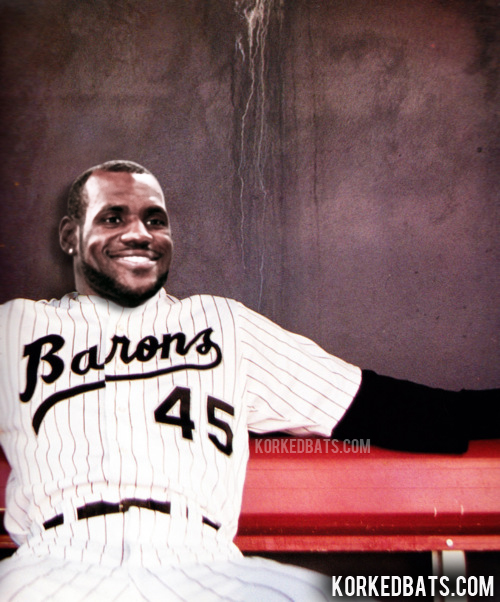 He hasn't even picked up a bat yet and he's already a better baseball player than Michael Jordan was.
• • •
This post was created by Austin. You can follow him and his jokes on Twitter: @TheAHuff
Also, for up-to-the-minute sports jokes, follow Korked Bats on Twitter: @KorkedBats