Everything Happening To Miami Sounds About Right
The sitUation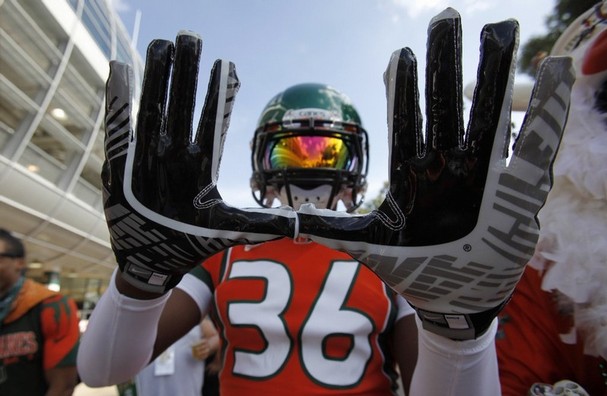 Note: A break from my usual satire, an editorial on the brief amount I know on the sitUation, as I have dubbed it.
After reports that former University of Miami booster Nevin Shapiro, who is currently serving a 20-year prison sentence for masterminding a $930 million Ponzi scheme, had confessed quite casually to soliciting tens of thousands of dollars in benefits to potential players, the reaction from the sporting community is a general idea of "it sounds about right."
I mean, it's Miami. Not South Dakota State.
Shapiro claims to have given everything from money and cars to yacht trips, jewelry, nights at strip clubs and sex parties, and much more to a laundry list of top notch Miami recruits (most of which seem to have flopped in the NFL).
Sure, there are those who are acting surprised, and SportsCenter Anchors aren't exactly allowed to come out and say they figured this would happen, but today's college athletic landscape is so screwed up, so distorted that it has begun to resemble the post-steroid blowup in Major League Baseball.
It started slowly, every story carrying weight and hitting us where it hurt, a gut-check to loyal fans. But just as player after player after player came up guilty of juicing, program after program after program is falling victim (wrong word) to (at least) allegations of cheating, bribing and manipulating their way to the top.
The sitUation (I like that name more and more every time I think about it) was not even considered a top story on ESPN, dropping from the front page of the website after less than an hour. A year ago this would have stopped their programming, and now it is just another in a long line of college athletic mishaps.
And while we don't condone Miami's behavior, can we really be mad? At the time of their cheating (I don't even feel like using the word allegedly), it was the thing to do. If they didn't pay Willis McGahee to come destroy his knee in Miami, another school would. It was so accepted it became necessary. Cheat or fall behind. Roid up or sit out. It was just the culture of the time.
I'm sure all over the country, coaches and AD's are cheating to bring in recruits. Hopefully it's just my school doing it, I'd like some national titles.
I paused for a minute. I'm not sure if I mean that last sentence or not.