Yes. It's That Good. – A SPOLIER-FREE Review of 'Everything Everywhere All At Once'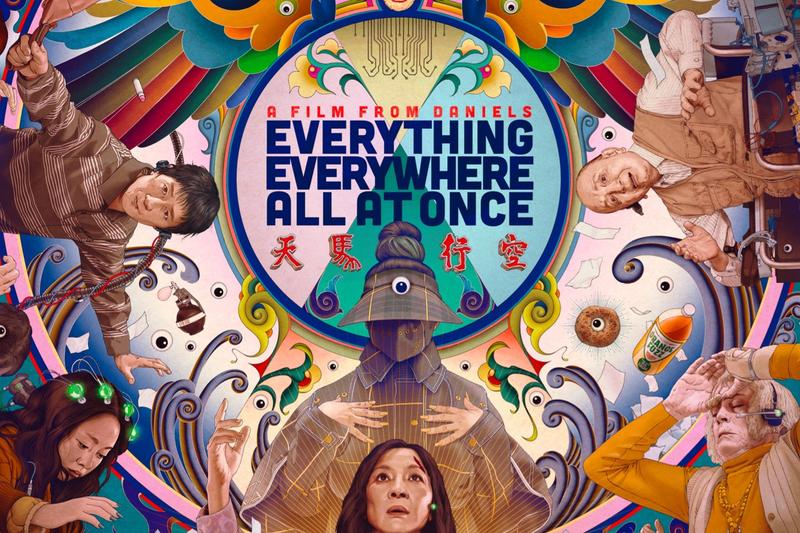 So admittedly, we were a little late to the party on this one. After a premiere at SXSW in Austin where I live, a limited release, and a wide-release, I finally got to see 'Everything Everywhere' this past Saturday. I sent out a text to the other CineBoiz as I was walking out of the theater. It simply read: "That movie CHANGED me". I'm definitely prone to dramatic takes (that's life as a badboy/rockstar), but I think I stand by this one. The Kenny that walked into the 5:35 PM showing at Alamo Drafthouse South Lamar is gone.
I have never seen a movie like 'Everything Everywhere All At Once' in my life. It is all of the following:
Absolutely Bonkers
Tremendously Funny
Incredibly Moving
Emotionally Resonant
Visually Stunning
Again, this may seem like hyperbole, but you just need to see it for yourself. I had high expectations thanks to Kevin & Tom's glowing endorsements, and it still blew me away.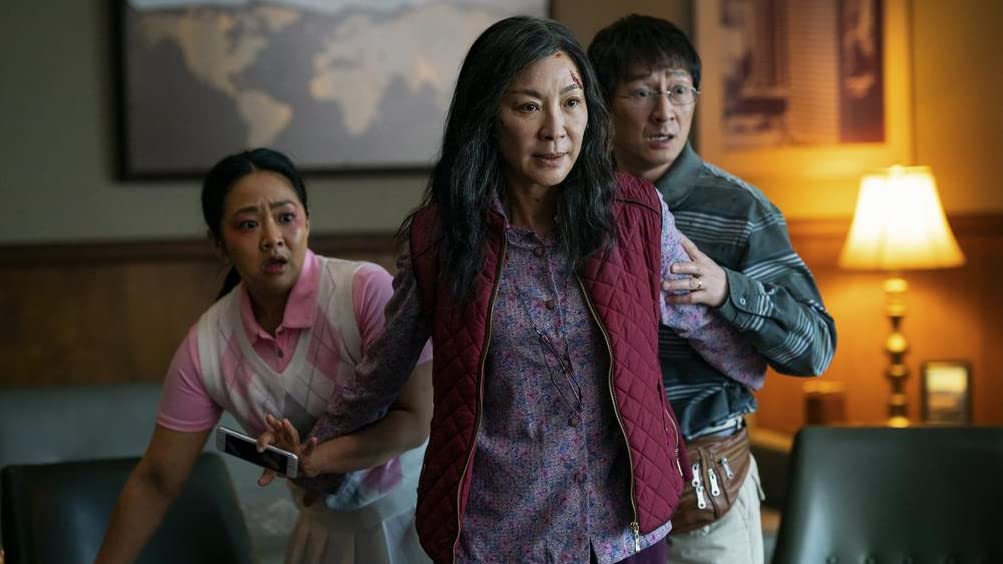 Let me try to take a stab at explaining this plot…
I don't think there is a way to sum-up the plot of this film in a few paragraphs and make it seem real. Essentially, the story centers around Evelyn (Michelle Yeoh). She and her husband Waymond (Ke Huy Quan) came from China to the US as immigrants when they were younger. Now years later, they are struggling to keep their business (a laundromat) afloat. They are being audited by the IRS and Evelyn's cold demeanor is causing further tension with the family. In addition, Evelyn's father (James Hong), has come from China to live with them while Evelyn's daughter, Joy (Stephanie Hsu) is caught between making her mother happy and trying to get her to connect with her girlfriend Becky (Tallie Medel).
Ok, here's where it gets tricky so bear with me.
Upon arriving at the IRS building to meet with their auditor (brilliantly played by Jamie Lee Curtis), Evelyn is transported into a separate dimension by a version of her husband from a parallel universe. From here Evelyn is able to tap into special abilities and experiences to help her in this multi-dimensional journey. I'm going to stop explaining anything plot-related from this point forward for two reasons.
I truly want you to experience this movie on your own.
I don't think I have the ability to explain it well at all.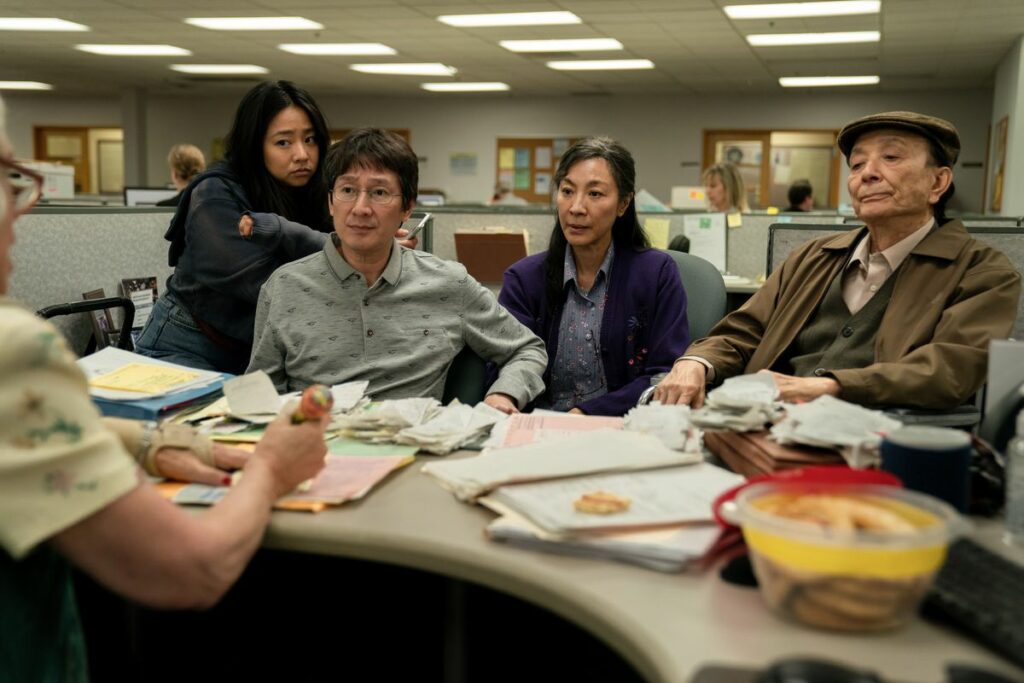 An emotional roller-coaster…in the best way.
'Everything Everywhere' is truly the most unique story I've ever seen play out on the big-screen. It takes a lot of elements from films like the Matrix and the MCU, but it is its own animal. The writing and story does take some getting used to due to the complexity of the subject matter, but it gives you chances to catch up and never feel disconnected. Even with all of its absurdity, it never loses the heart of what it truly is; a story about an immigrant family attempting to reconnect with one another and make sense of the world around them.
I think what Daniels did so brilliantly with the story is balance humor and heartache. You switch between both so quickly but nothing ever feels forced or unintentional. There were times where I was laughing hysterically while also being so incredibly moved that it felt like my body had created a new form of emotion. It truly is an emotional roller-coaster, but in the absolute best way.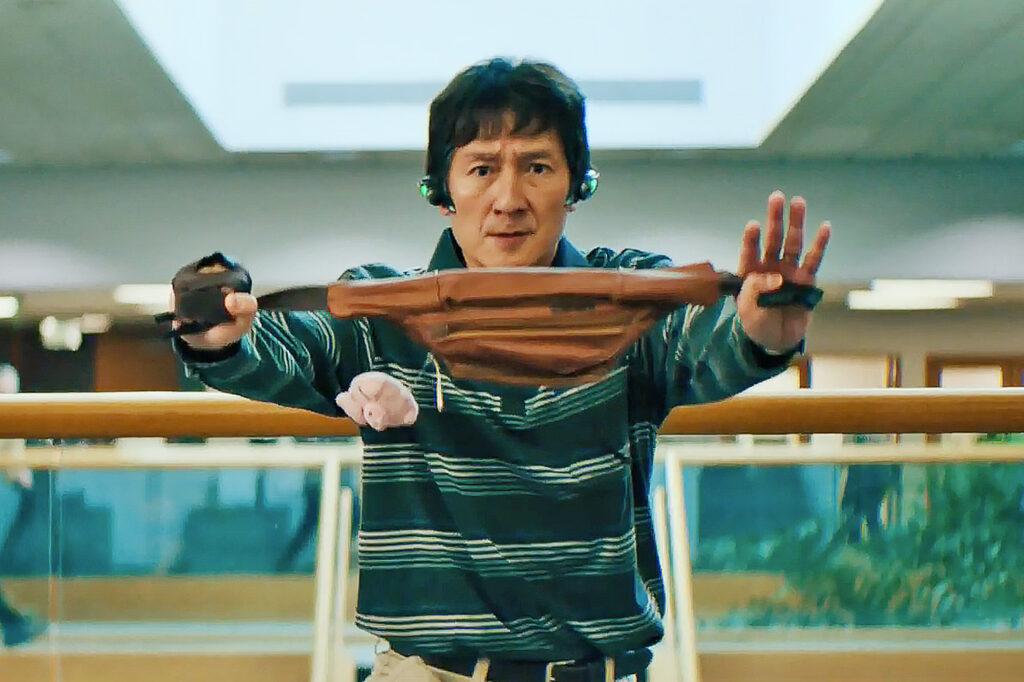 Hang on, lady…We're going for a ride.
A huge aspect of what makes this movie so special is its cast. Every single performer is able to play multiple versions of the same character and flawlessly execute each one. Yeoh, Curtis, and Hsu all embody this with their characters very well. Each jumping between confidence, confusion, aggression, and love seamlessly.
Although Yeoh is fantastic as the central character, Ke Huy Quan's return to acting as Waymond is perhaps the highlight of the film for me. Most known for his roles in 'Temple of Doom' and 'The Goonies' as a kid, he returns to acting here and it's like he didn't miss a beat. He plays every version of his character so well and is truly the heart & soul of the movie. If he is not nominated in every supporting acting category come awards season, something is truly amiss in Hollywood.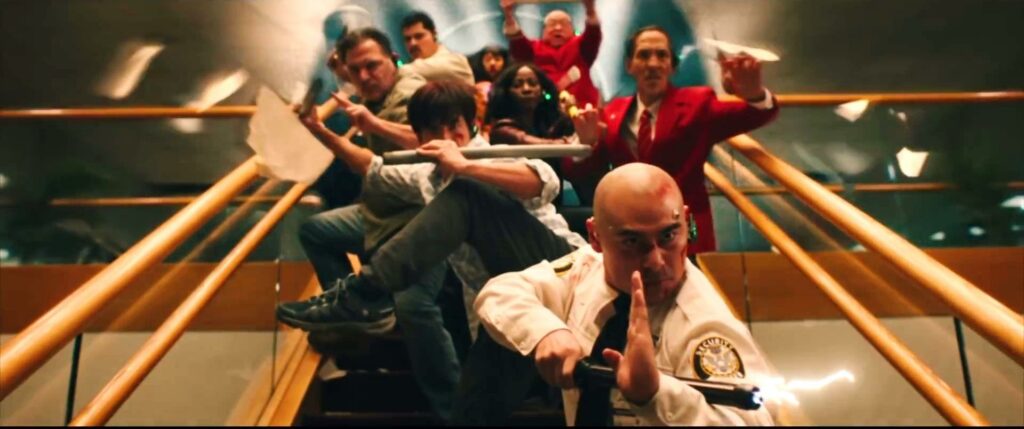 Turn Down for What
Hollywoods seems to have become such a money-driven machine that most everything we get these days is either a sequel, remake or superhero movie. The original concepts we do receive are typically limited-release or straight to streaming. Originality is not a commodity that studios seem to want to take a gamble on for wide-release in theaters. Daniels (Daniel Kwan and Daniel Scheinert) have such a unique vision and their execution of that vision is flawless. Here is hoping that studios can look past initial box office numbers and continue to give us films like this.
Chaos is the driving factor behind the visuals here. That may sound overwhelming, but it works so well. It's fast paced and a bit choppy, but it's extremely fun to be a part of. It reminded me of the music video for DJ Snake & Lil Jon's 2013 classic "Turn Down for What". Absolutely chaotic and bonkers but laugh-out loud funny while telling a coherent short story. Upon further research, I stumbled upon this tidbit of information: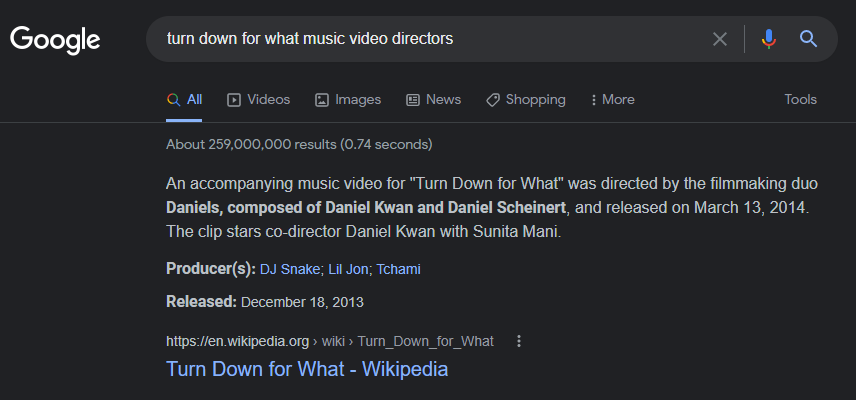 Run. Don't Walk.
I have never seen a movie like 'Everything Everywhere' in my entire life. I doubt I ever will either. It is so rare that a completely original film will have such an effect on an audience. Everyone at my screening walked out completely silent. In most cases this would be concerning, but you could feel that everyone there had just experienced something truly profound. My fiancé summed it up nicely while on a walk with me Sunday: "I'm bummed that I will never get to see that movie for the first time again."
Go see this. Go see it now. See it in a theater. This is the type of film we need to see more of in wide-release as opposed to limited or streaming.
VERDICT: 5/5 Stars—Here's to hoping this film is the talk of the awards circuit in early 2023. It deserves to be. Ke Huy Quan for Best Supporting Actor or we riot.
So what do you think? Be sure to holler at us on Twitter (@thecineboiz) and Instagram (@thecineboiz) and let us know how you feel. Also, be sure to follow Korked Bats on YouTube and The Cineboiz on Twitch to catch us live, and subscribe to The CineBoiz Podcast wherever podcasts are found!