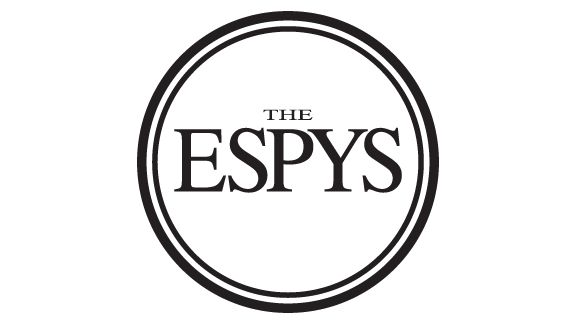 Last night was the 2010 ESPY Awards show. ESPN's award show to show off how cool they are with the athletes that the rest of us drool over. ESPN is like the towel boy for the high school football team. They are always at practice, the players know him by name, he is in and around all the inside jokes, and even gets to stand on the sidelines during games. The rest of us just sit in the stands and watch the games and at lunch we sit with the sexually active band geeks. Hopefully one day we'll get to sit with cool Asians. #MeanGirlsJoke
However, the show was a big success last night, some claiming it was the funniest of recent memory. SNL head writer and host of Weekend Update was the host of the ESPYs. And according to Chris Mortensen's Twitter page:
Thought Seth Myers was as good an ESPY host as we've had… #ESPYs
Well, you know Mort reports it as he sees it. So you HAVE to take his word for it. However, if you are still skeptical, watch for yourself. Here is Seth Meyers' monologue:
Of course, that's not the only thing Mort said about the evening. He also was able to fit this gem in under 140 characters:
…segment spoof of "The Decision" was also very memorable in the laugh dept. #ESPYs
Well, what are we waiting for?! Let's see what all Chris Mortensen's fuss was about?
Wow, Mort, you're right! That WAS really memorable in the LAUGH department. Somebody call the laugh department and let them know that we are very pleased with their service. They cooked up a memorable memory for us in their laugh department. Just don't tell the crying department. They will be upset that they didn't have any memorable moments at last night's ESPY Awards.
Skip Bayless also shared his thoughts with that sketch on Twitter. Surprisingly enough, he was able to contain his thoughts into one tweet.
That Carell-Rudd parody of LeBron-Jim Gray interview was all-time hilarious. Inspired comedy. Writing, deadpan delivery nailed it.
I would comment on his comment, but then again, I forgot that nobody ever cares what Skip Bayless' opinion is.
…ever.
Also, last night, Will Ferrell continued his endless shameless plugging for his new movie, The Other Guys, which looks about as unfunny as any of Will Ferrell's movies since Anchorman (with the exception to Step Brothers). He came out and did a whole sketch as Mr. Jeff Vuvuzela, the inventor of the never-annoying vuvuzela. This sketch was probably not the funniest thing of the night, mainly because of how annoying the fame of the vuvuzela has gotten, however, it's like that annoying racecar noise thing, you don't want to laugh, but eventually it just gets so annoying that it's funny again.
• • •
There is something else from last night's award show that we should talk about…
…but I can't quite remember what it was…
…give me a second…
…wait, it's coming to me…
…Oh that's right. How about how gorgeous the women looked!
• • •
Like just look at Brooklyn Decker (right), SI Swimsuit Model and wife of the luckiest guy on the planet Andy Roddick. I bet she always sets the curve on tests. She's hotter news than this Gulf Oil Spill. She's giving everyone lung cancer, because she's smoking! The only thing that's prettier than her is David Beckham nothing.  She makes me want to make love to a school boy. Wait, what?
Anyway, let's now review the second reason (Second only to sports. I mean, let's be honest sports are always there for us even after women break up with us for, a lot of times, watching too much sports) why we watch the ESPYs: The Women.
With sports anchors as beautiful as Erin Andrews, Michelle Beadle, Rachel Nichols, Jenn Brown and Linda Cohn (Just joking, about that last one. Linda Cohn looks like my uncle. And for the record, my uncle isn't even an attractive man. So Linda Cohn wouldn't even make for an attractive man.), ESPN is doing pretty well in the women department as well. Heck, if that whole sports thing doesn't work out for them, they always have a future in turning into a fashion network.
Let's go ahead and take a look at some of the prettiest women from last night's show.
Like we said, Erin Andrews looked good last night. Then again, when does Erin Andrews not look good? …Please steer clear from any insensitive jokes that could be used to answer that question. It's still too soon for that. Although, I would like to personally thank Erin for tweeting this photo during last night's awards show.
Emmanuelle Chrique is just beautiful. Whether she's strutting down the red carpet at the ESPYs, making it on our hottest first pitches list, or flirting with E on Entourage. Which by the way, Emanuelle, if you're into short guys like you are in the show, I know of someone great who I could set you up with. (Hint: It's me.)
Marissa Miller is the second SI Swimsuit Model we have had in this post. You're welcome.
Jenn Brown is the next Erin Andrews. Or is it Erin Andrews was the first Jenn Brown? Regardless, thank you to whoever is in charge of hiring at ESPN. (P.S. Now that I am done with college, if you are looking for someone else… No? You sure? I'd love to work for ESPN!)
How can a Winter Olympics athlete be so hott? Lindsey Vonn probably melts the snow. That was lame. I'm sorry.
I'm not really a fan of the Twilight series, but I will tell you one thing, I am a fan of Edward Cullen, the main vampire's sister in the series, Alice Cullen, played by Ashley Greene. Ok, fine, I'm a fan of the Twilight series.
I'm not going to be honest, I'm not really sure what actress Jill Wagner has been in. But I'd like to know. I would normally then say, "Why was she invited to the ESPYs?" But honestly, I don't care. I'm just glad she made it.
I'm glad Tito Ortiz was able to make it out for the ESPYs last night.
Danica Patrick made it to the ESPYs, but unfortunately for her, she couldn't make it down the red carpet as fast as the boys.
Kendra Wilkinson in pop culture is most notably famous for taking her clothes off and getting her picture taken. However, in the sports world, she is most notably famous for marrying Philadelphia Eagles WR Hank Baskett.
This is Hannah Cornett. She is probably one of the most pure athletes at the ESPYs last night. And by most pure, I mean hottest.
I'm not quite sure why Stephen Baldwin was at the ESPYs last night. I'm even more not sure why he brought his daughter Hailey as a date. But hey, I'm not one to judge.
Denise from the Taco Bell commercials wasn't at the ESPYs, nor did her commercial play during the ESPYs. We just wanted to include her because she is pretty.
• • •
Welp, that does it for our Korked Bats' ESPYs Coverage. Since yesterday was one of few days without any of the four major sports playing, we were kind of forced to do this. Hopefully, more baseball news, Brett Favre news, and Dan Gilbert writing more letters news will surface. Until then, enjoy our slow sports news period here at Korked Bats.