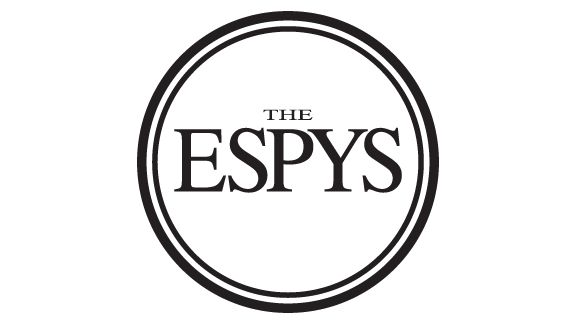 The 2011 ESPYs were held last night. And after bringing you an ESPYs recap from last summer, we decided to do it again this year. Also for the second straight year, Seth Meyers hosted. He did a really good job and killed the monologue. See for yourself:
Anytime a joke is made about cats voting for Michael Vick, you know it's going to be a great night. Seth Meyers did such a great job that Serena Williams was gushing over how cute he was. So cute that she tried to smuggle him out of the building in the back of her dress: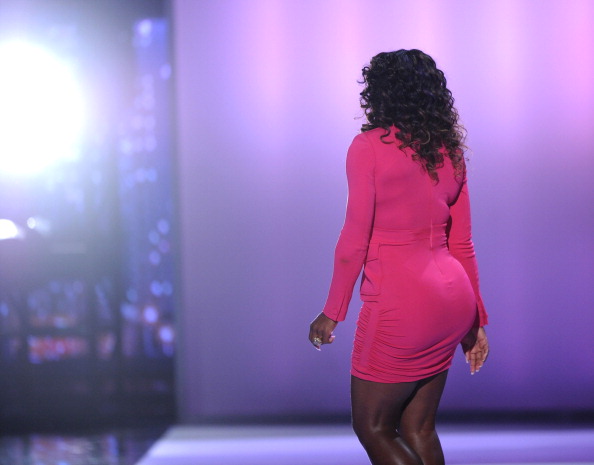 And how could we forget Korked Bats' favorite couple, the Vancouver Riots Makeout Couple? They were even honored at the ESPYs with their very own segment.
(To relive the fun KB had with this couple click here.)
In last year's post, you may recall us doing sort of a red carpet recap by commenting on the outfits of the females in attendance. This year, we're going to do things a little different. We're going to comment on the outfits of the men in attendance. Ladies, you're welcome. Gentlemen, we're sorry… and not gay. كازينو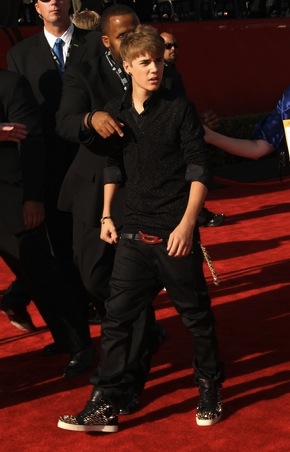 Let's start with Justin Bieber. For those that don't know about Justin Bieber, you've probably been cryogenically frozen for the past 5 years, so welcome back. Bieber was the biggest thing in pop culture until Serena Williams' cleavage made an appearance last night. Beibs showed up to the ESPYs last night with a button down glittery shirt, skinny pants, and some bedazzled shoes. So apparently when Justin wears bedazzled shoes, they're fashionable, but when I wear them, I get kicked out of my weekly guys' poker night group.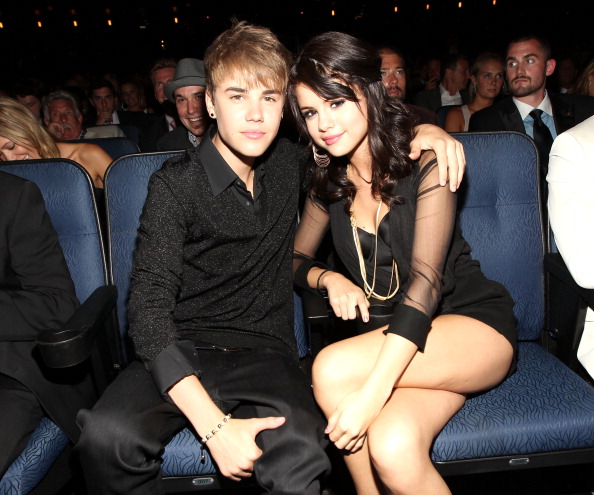 Also, it was good to see Justin Bieber and Selena Gomez fill out the kids' section of the ESPYs. Unfortunately, they were unable to stick around for the whole show as they had to be home by curfew.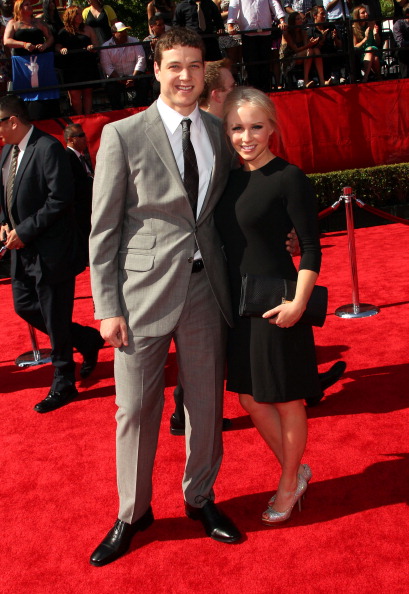 Speaking of really strict rules, Jimmer Fredette made an appearance and actually won the ESPY for the Best Collegiate Athlete. He proved to be Morman than Cam Newton. (Sorry, that was a forced pun.) Jimmer showed up with his girlfriend, Whitney Wonnacott, and since he is done with his days at BYU, he was able to put his arm around her without worry of disciplinary action.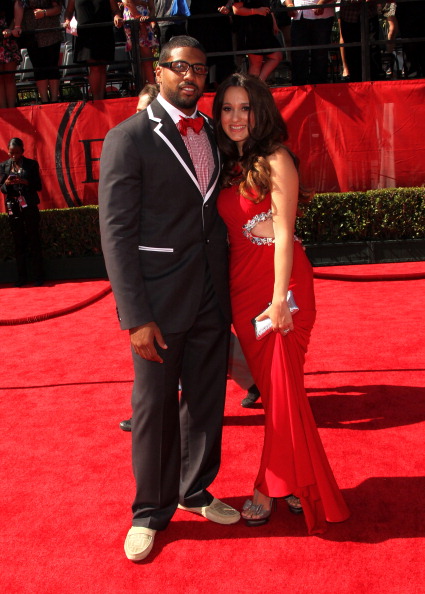 Houston Texans running back Arian Foster apparently shops for suits at the same place as Pee Wee Herman.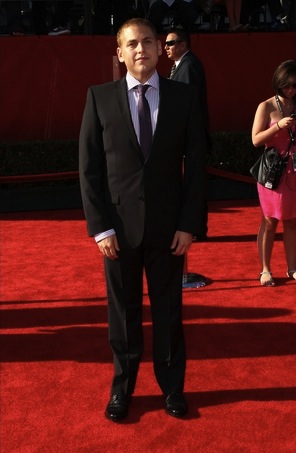 Star in the upcoming film Moneyball, Jonah Hill, was at the ESPYs. Or at least half of him was.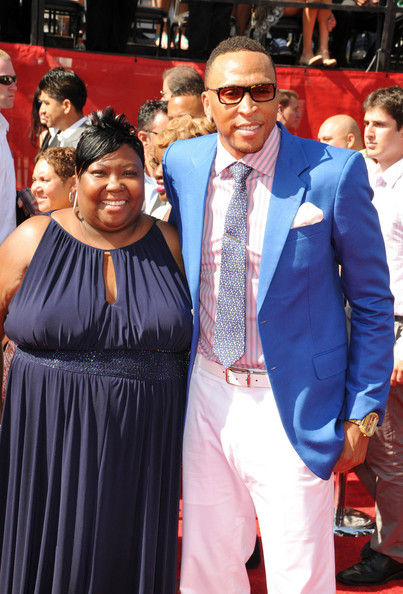 Dallas Mavericks forward Shawn Marion showed up in this borrowed suit from Tennessee Titans owner Bud Adams. He was also apparently accompanied by Precious.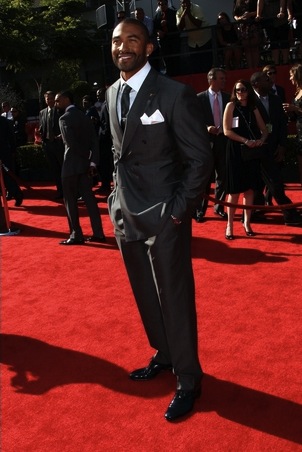 The Los Angeles Dodgers were represented by outfielder Matt Kemp. Given the team's financial situation, odds are Matt's suit was rented.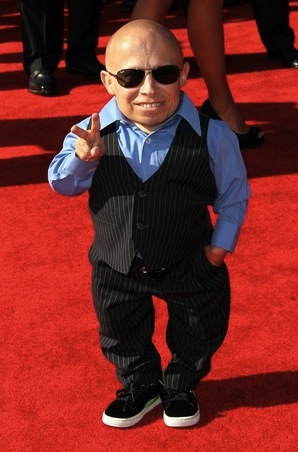 Actor Verne Troyer made it on the red carpet. Not sure if or why he was invited? روليت اون لاين Maybe he was just brought in to make J.J. Barea look taller.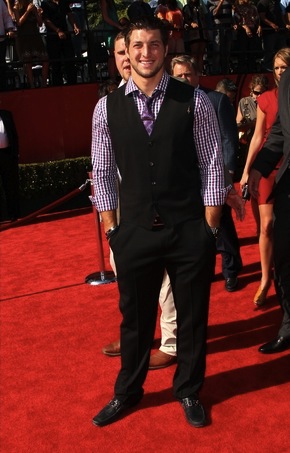 Speaking of folks being at the ESPYs for unexplained reasons, Denver Broncos quarterback Tim Tebow made it out.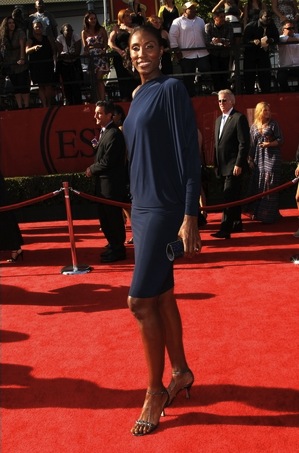 The most handsome athlete of the night though was probably Lisa Leslie.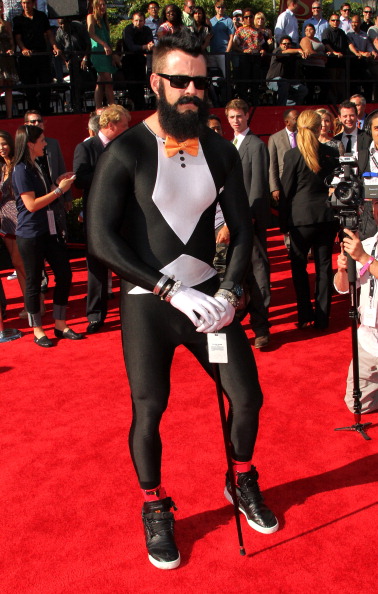 And then there was San Francisco Giants closer Brian Wilson. Hey Brian, Lady Gaga called. She wants her wardrobe back. Seriously, Brian looks like the illegitimate child of Matisyahu and a king penguin. Glad to see Casey Affleck is filming a sequel to the Joaquin Pheonix documentary I'm Still Here.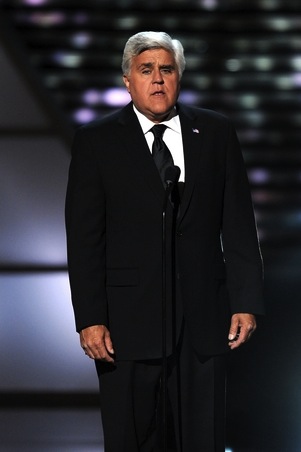 …but then it's all fun and games until someone invites Jay Leno.