Epstein Can't Find Anyone To Manage The Cubs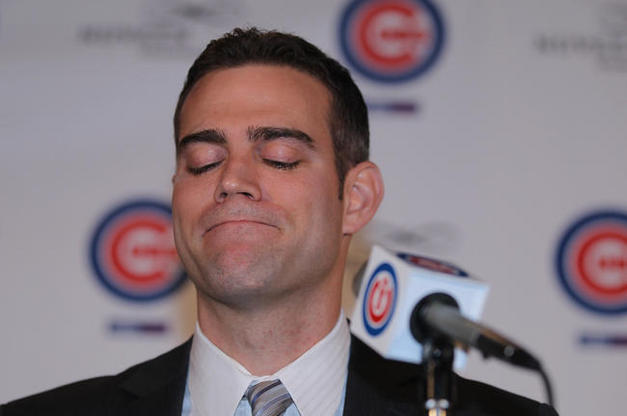 CHICAGO- Chicago Cubs President of Baseball Operations Theo Epstein has been tasked with what has been dubbed an impossible job, finding someone to manage his ragtag group of players.
"Ever since we cut Dale Sveum loose we have been on a mad scramble to find anyone to take them off our hands for the winter," stated Epstein as he cried loudly, trying to claw his way back into Fenway Park. "That team, they need more help than I can provide. Maybe 2 managers are needed."
After being turned down by New York Yankees skipper Joe Girardi, the Cubs decided to post the job on Craigslist, Monsters.com, and even as their Facebook status, but there have been no takers thus far. Not even any 'likes.'
The Cubs even tried putting the Cubs Manager application in a box with a sign reading, "Free Kittens." While the sign attracted many people to the box, unfortunately, no one took the bait.
"We have a wish list of potential hires, most of them are fictional characters from movies or people we dreamt up, but we are keeping are fingers crossed," added Epstein.
When asked about how the players were handling the plethora of changes, team owner Thomas Ricketts said, "They aren't handling it well. They haven't left Wrigley Field since the season ended, essentially cutting themselves off from society. What makes matters worse is I think I saw Anthony Rizzo reading "Lord Of The Flies" not too long ago, so that kind of heightens our worry."
Epstein went on to add that upper management has initiated a deadline that expires December 31st for them to find anyone with any type of managing experience at any level, including pee wee baseball. If that doesn't pan out, then long time grounds keeper Fritz Rasmussen will be forced to take the job against his will.
If you're interested in the Cubs Manager Job, please call 555-1908.
• • •
This post was created by Joe. You can follow him and his jokes on Twitter: @JoeShowShow
Also, for up-to-the-minute sports jokes, follow Korked Bats on Twitter: @KorkedBats