Entertaining the Masses (On and Off the Field)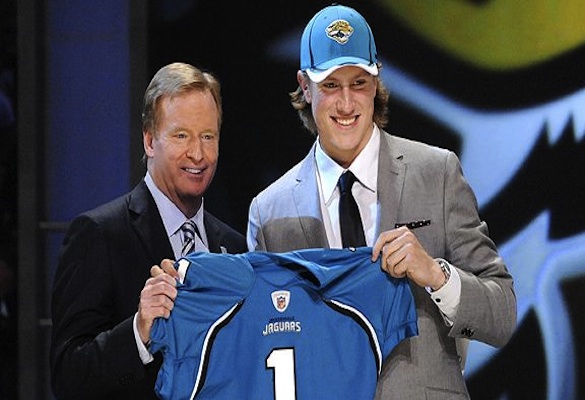 It's the third week of the NFL season and I'm bored… When is Tony Romo gonna take a junk picture and accidentally send it out to the wrong person?
I'm not saying that I especially want to see Tony Romo's weiner, I'm just saying that it's been too long since the last time a premiere NFL player did something stupid and entertaining.
Maybe the veterans are finally learning that being a horrible person will catch up to you so you shouldn't be a horrible person… nah, there's no way that's happening. If I was getting paid as much as they are, I'd probably think I was God too. But, they are apparently getting better at hiding it, which is an issue for me.
I think it's going to be up to the younger prime time players to step their game up and start making some mistakes off the field, but I think they should start getting more creative.
Anyone can go into a strip club with a gun… but what about going to a strip club and actually getting on stage and dancing for a little bit? When is Cam Newton going to do that?
Or what about Blaine Gabbert? Any rookie quarterback can have a young girlfriend, but what about a super old one? I want Gabbert to date an 80-year-old and see how that plays out.
And it doesn't even have to involve other humans. موقع 365 سبورت Dogs seem to be fair game, so how about Matt Stafford starting a ring of underground dog dancing? That could be just what he needs to really get his name out there and establish some street cred.
I'm tired of pro athletes messing up and ruining their careers, and I think this younger generation can put an end to all that and start a new trend. arab casino
A trend of using your money and power to entertain off the field rather than end up in jail.
The NFL is great, but let's be honest. These days, people (and major media networks) care just as much about what goes on off the field as they do about the final score of the game. لعبة روليت للايفون
Pro athlete's need to take a page out of Chris Kluwe's handbook, and leave the crime-doing to the real criminals.