Does The U.S. Open Even Count Without Federer and Nadal?
TENNIS ALERT! The U.S Open starts this Monday, and it's the first major to be played since COVID-19 shut down the world and cancelled Wimbledon. It's an exciting time for tennis fans, but there is one caveat. Rodger Federer and Rafael Nadal will be sitting out of the tournament.
Even the casual tennis watcher knows that in tennis, there is Novak Djokovic, Rodger Federer, Rafael Nadal, and then everyone else. And by everyone else, I mean no one else. How dominant have those three been? Over the last 16 years, the 3 have combined to win 53 of the last 62 major tournaments. The dominance of the three is one of the greatest stories of all time in sports. To be at the top of their games for that long is insane.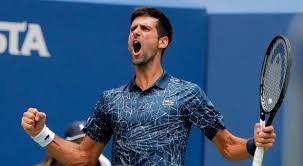 That begs the question, should we count it as a win for Djokovic when he takes home the U.S. Open crown in a couple weeks without having to face Federer or Nadal? It'll be like TENET winning an Oscar in 2020. Yeah, it'll be cool. But there aren't any other movies for it to compete with. Now sure, it's a long tournament and anything can happen, but barring injury, Djokovic will win. That is a thing you can take that to the bank.
How can I be so sure? Well, he just won another tournament today, and he is 23-0 in 2020. The man is a tennis machine. It's really Djokovic v. everyone else in this major, and it may not be close. In a sport that commonly rewards youth, the "next generation" of tennis has had to wait in the wings while the three play into their late 30's defying the odds and father time.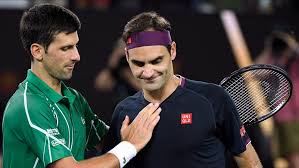 Sure, I'll watch every match possible because I'm a sports junky, but it'll definitely feel different without Fed and Nadal. Hopefully, I'm wrong and Djokovic is stunned by a young gun, but it will definitely feel hollow when he raises the trophy this time around without his longtime rivals.