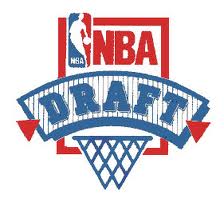 It shouldn't be news that the NFL is in a lockout and the NBA is headed towards one.  It also shouldn't be news that baseball is painfully boring to watch.  We're headed for several months of nothingness on our television.  I'll have to fuel my competitive juices by DVR-ing Jeopardy or Family Feud.  This isn't good for anyone, trust me.  Tonight is our last glimmer (or maybe our last Jimmer) of hope.
Tonight is the NBA Draft.  It's not nearly as large as the NFL Draft, but in my opinion, it's better.  Only two rounds and we've seen most of the players before (no linemen or punters to confuse us).  We don't have to sit through two months of Sportscenter coverage or Mel Kiper's early-90s hairdo staring us down either.  Beyond those things, it's our last real hope for sports news in the near future.  At Korked Bats, we cannot miss this opportunity to give you the real scoop that Chris Broussard, Chad Ford, and Stephen A. Smith are holding back from you…
The Korked Bats NBA Mock Draft
1.  Cleveland Cavaliers select Kyrie Irving (Guard, Duke).  They immediately trade him to Phoenix for Steve Nash.  In a fit of rage and rebellion, Steve Nash decides to change his hair back to the frosted tips look to spite Cleveland fans (everyone knows if there is one thing Cleveland hates more than LeBron, it's frosted tips).
2.  Minnesota Timberwolves select Derrick Williams (Forward, Arizona).  Realizing they now have three undersized power forwards (or three over sized [read: slow] small forwards, depending how you look at it), they decide to trade Michael Beasley to the Lakers for $14.  This way, Beasley can smoke weed with Snoop Dogg like he's always wanted to. Minnesota can use the $14 to buy Ricky Rubio 3 Happy Meals. Or Big Kid Meals depending on how hungry he is.
3.  Utah Jazz trade their pick to Sacramento (no. 7).  With this pick, the Kings select Enes Kanter (Center, Turkey), who promptly follows in Vlade Divac's steps as one of the most fun Europeans ever.
4.  Cleveland Cavaliers trade the fourth pick, Anderson Varejao, $20 million, and some of Dan Gilbert's old Beanie Babies to Miami for Dwyane Wade (the ultimate, "Suck it LeBron" move).  With the pick, the Heat choose 19-year-old Bismack Biyombo (the winner of this year's "Best Name in the Draft," narrowly edging out my man-crush Jimmer Fredette) from the Congo.  LeBron finally will have someone who can rebound on his team and to dole out Andrew Bynum-esque fouls.
(if you're keep score at home, Cleveland's starting lineup is now Steve Nash, Dwyane Wade, Antawn Jamison, JJ Hickson, and Ryan Hollins.  With one big guy, this team is top-5 in the East and officially puts LeBron on suicide watch)
5.  Toronto Raptors select Brandon Knight (Guard, Kentucky) and immediately trade him to Miami for Chris Bosh.  This is wonderful for so many reasons.  First of all, Bosh has to sulk back to Canada where he whined his way out a year ago.  Also, LeBron's teammates changed from Bosh/Wade to Knight/Varejao.  The only consolation is Gilbert's stellar Beanie Baby collection.
6.  Washington Wizards select Plaxico Burress (Wide Reciever, Michigan State).  If gun-rights weren't already a hot-button issue in DC, just wait until Plax arrives. Good news he will fill the role Gilbert Arenas used to hold for the Wizards.
7.  Utah Jazz use the pick they received in the trade at no. 3 for… Jimmer Fredette!  It's destiny.  This has to happen.