Did We Make A Horrible Mistake In Choosing Our Official Korean Baseball Team?
The Korean Baseball Organization (KBO) started their season two nights ago, and prior to that ESPN announced they will be airing a majority of their games on TV. That means one thing: LIVE sports are back!
Now, do I know any players in the KBO? I don't know a Seoul (Korea joke). Do I know anything about the KBO? Of course not. Hell, do I know anything about Korea? I'm sorry, but no. I mean, I can't even figure out if Kim Jong un is dead or not.
The only thing I can tell you about the KBO is that this league's biggest export is some of the most electric bat flips you'll ever see in your life.
Somewhere Brian McCann is doing the Arthur fist meme, with literal steam seeping out the orifices in his dome.
So just like every other blog on the Internet, we decided to adopt a team, but we didn't want to pick one ourselves, so we put it to a vote. And since Twitter only allows four options, we picked out the four best teams based on last year's records. Bandwagon? Of course. It's better to be a bandwagon fan. We don't want to become a fan of Korea's version of the Royals.
11.4k followers and 173 votes on the poll. Korean Baseball fever! Catch it!
Poor choice of words on my part. Try not to catch any viruses from Asia in these trying times.
But as you can see from the poll, the Doosan Bears ran away with it. I get it. They finished 88-55 last year. They're the defending champs. And their mascot looks like if Yogi Bear was sent from the future to kill Sarah Connor.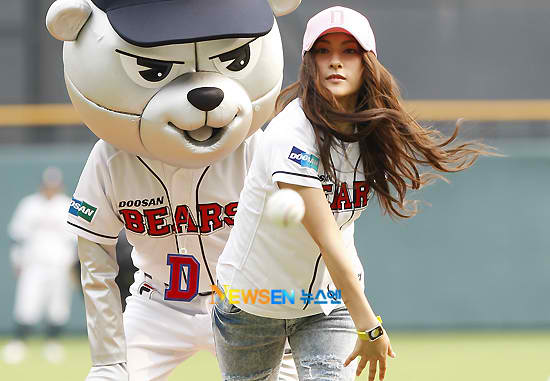 Plus you can refer to them as D Bears, which sounds a lot like…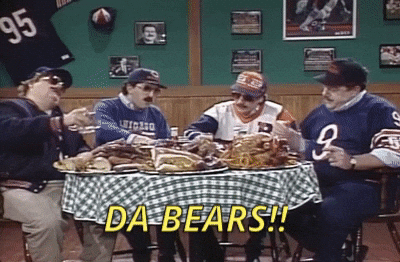 Which sounds a lot like…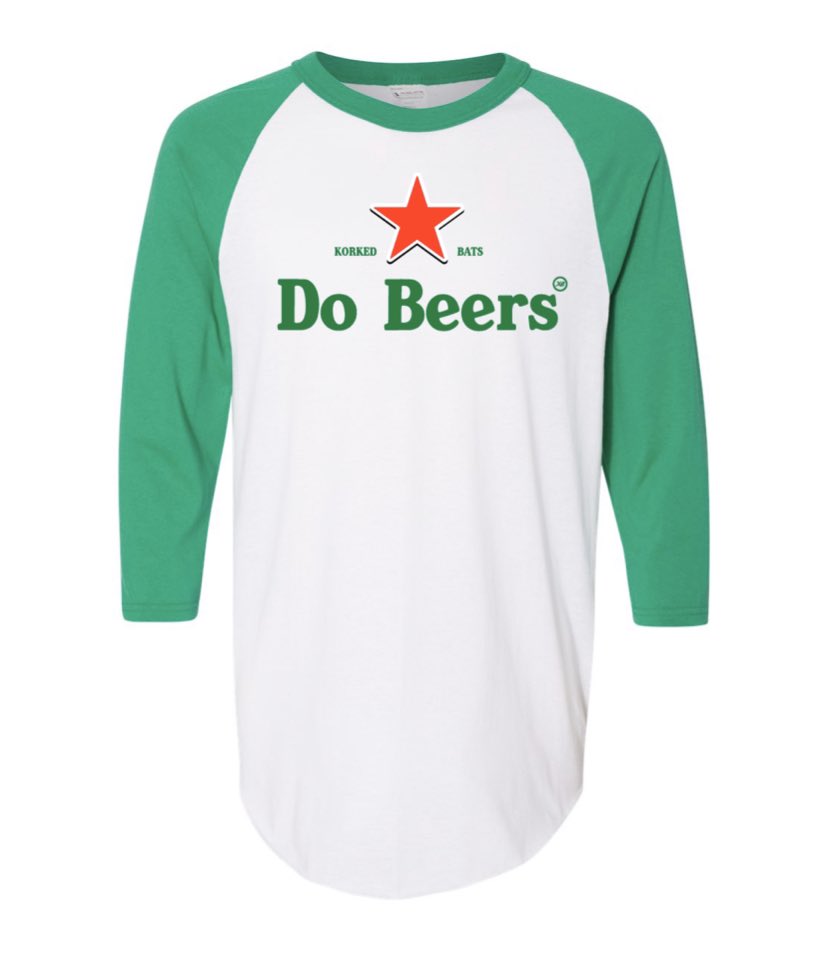 I did hear, however, that the Doosan Bears are a lot like the Yankees of Korea, which is a bit of a buzz kill. Plus, with about three hours left in the vote, I discovered the NC Dinos – who weren't even included in the vote. Why? Because they were kinda mediocre last year and not a ton of research went into narrowing our voting field down to four.
But after doing some more digging, we're starting to regret our decision.
SERIOUS QUESTION: Did we make a mistake by not including the NC Dinos in our poll? Especially considering their mascot is known as "swole daddy" pic.twitter.com/A60b5Tq4le

— Korked Bats (@korkedbats) May 5, 2020
Their mascot is known as swole daddy, and he looks like the guy at the gym who always asks if you need a spot. He looks like if Dwayne Johnson was a dinosaur. The Rockiosaurs. How can you NOT pull for a team like that?
Plus, they hit us with the first bat flip of 2020.
Plus, the NC Dino's gave us our first bat flip of the season. pic.twitter.com/vAqxxqPspB

— Korked Bats (@korkedbats) May 5, 2020
Also, I learned the NC Dinos are one of the more analytical teams in the KBO, and I loved Moneyball – both the movie and the book. And they led the league in homers last year. Who doesn't love dongs?
I don't want this to come across as getting buyer's remorse. It's more like seeing a Mitsubishi Spider in the back of the lot as I drive away in my newly purchased pre-owned Hyundai Elantra. I didn't see that on the lot before I made my purchase. I feel like I've been slighted by the used car salesman.
So look, we're going to put it to another vote for 12 hours. And we're going to pick a team between the Doosan Bears and the NC Dinos.
We're already two games into the season, so we need to pick a team soon, but I will let it be known that the NC Dinos are 2-0 while the Doosan Bears are 1-1.
Make sure you vote, because his will probably be the most important poll you vote in this year:
Who should be our official KBO team?

— Korked Bats (@korkedbats) May 6, 2020