Derrick Henry Continues To Embarrass Grown Men On Football Fields Just By Standing Next To Them
Both of these men are NFL football players. Both of these men wear #22. Both of these men are Alabama alums. But only one of these men is being completely disrespected in this photo. Go ahead and guess which one.
I'll give you a second.
In fact, I'll let you take a closer look.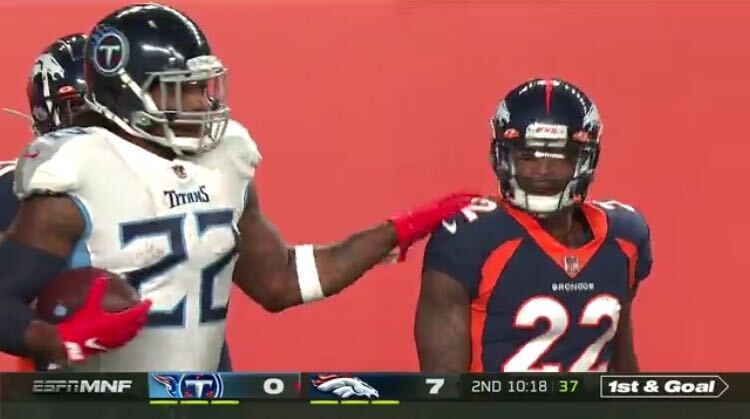 The answer is the guy on the right: Kareem Jackson.
Why exactly? Because Derrick Henry is patting him on the shoulder like he's a fan who just won an opportunity to get his picture taken with Derrick Henry. This screengrab came after a Derrick Henry run as the two guys were trotting back to their huddles. As he passed Jackson, Henry gave him a pat on the shoulder. But he might as well have pantsed him, because even that would've been less embarrassing than this image.
Derrick's treating this grown ass man like he's his littler brother. Kareem Jackson is now a 32-year-old, 10-year NFL veteran, and yet Derrick Henry makes him look like a pee-wee football player who got to stand next to his favorite player during the national anthem. Derrick looks like a teacher who asked Kareem to join him in the front of the class so he could announce that despite his grades struggling this semester, Kareem worked hard and got the highest score on the test this week. I mean, this screengrab looks photoshopped. For Kareem's sake, I hope it's photoshopped.
The worst part is, Derrick Henry is actually a nice guy. He's just a nice guy who continuously embarrasses the pants off of other humans just by putting his hand on them.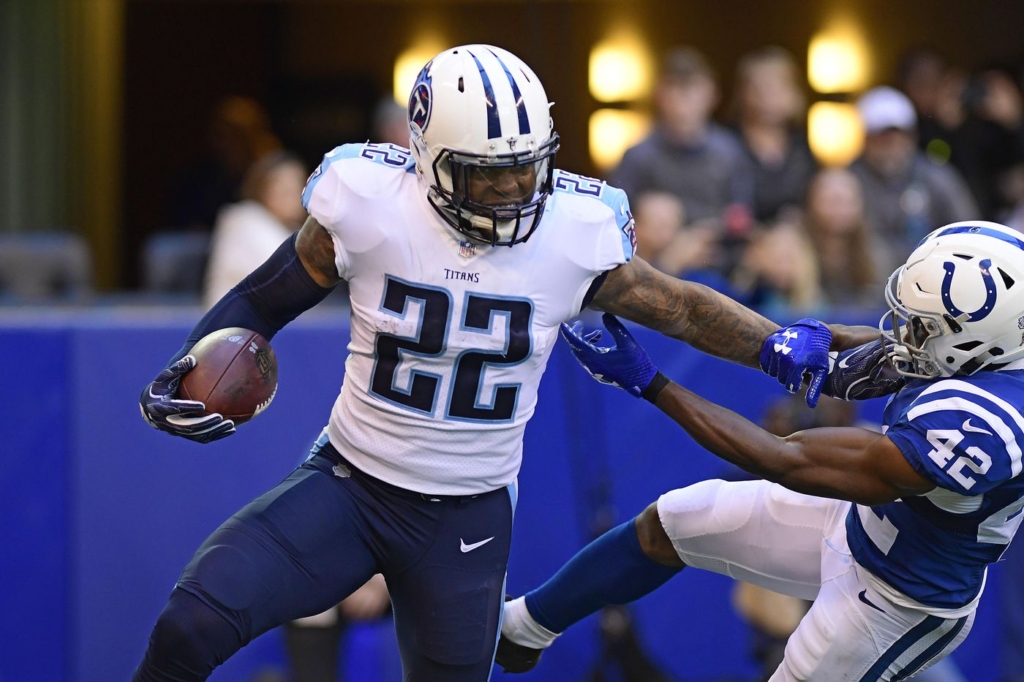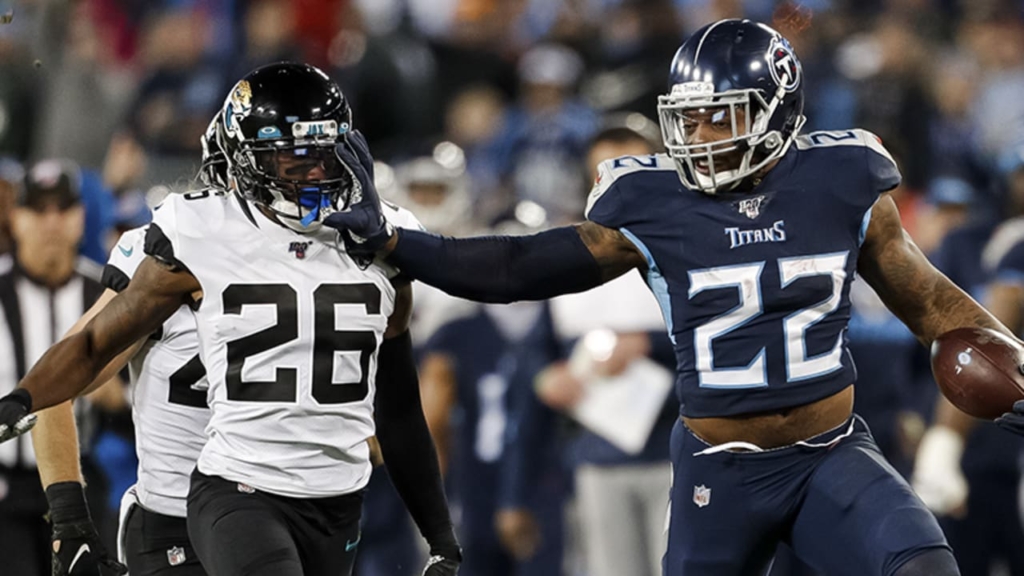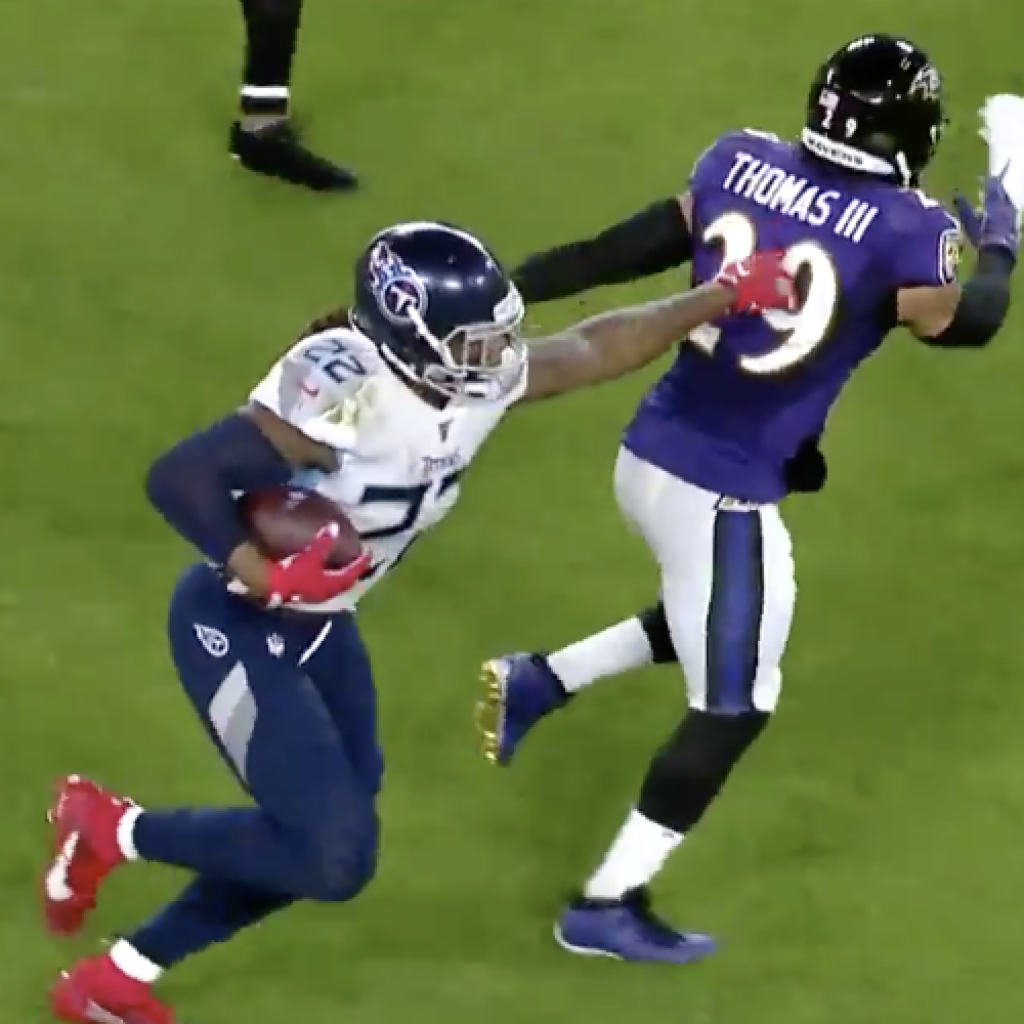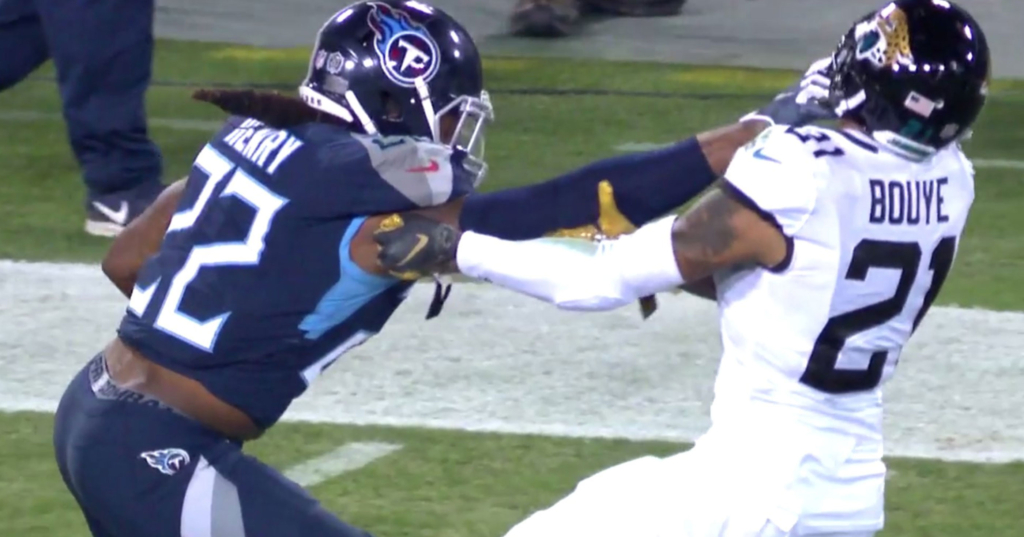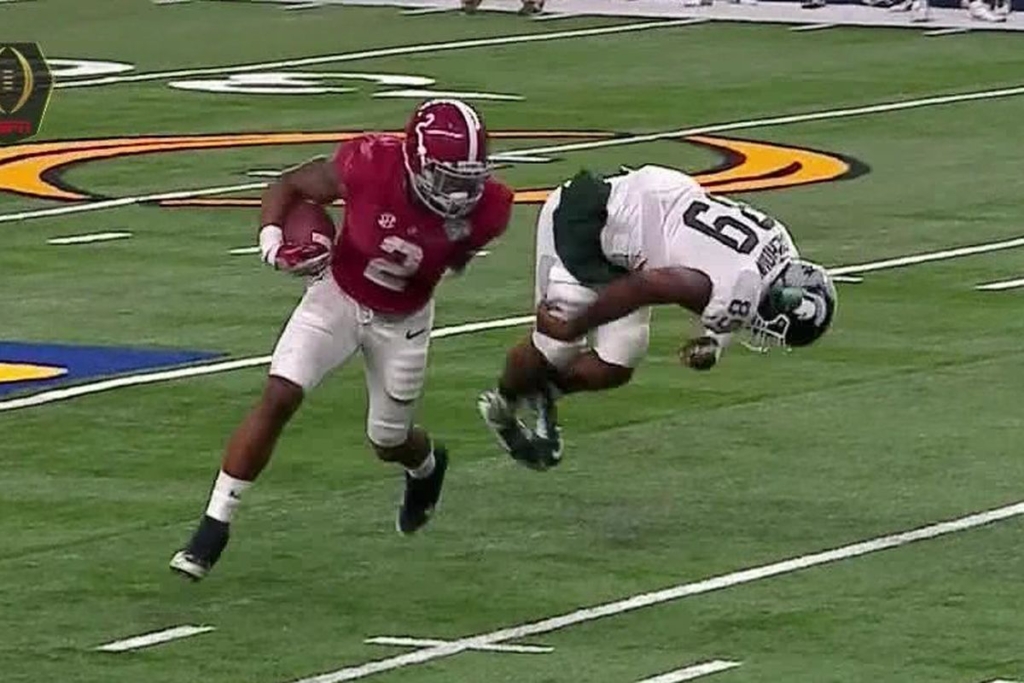 Or sometimes he can embarrass the hell out of you without putting a hand on you.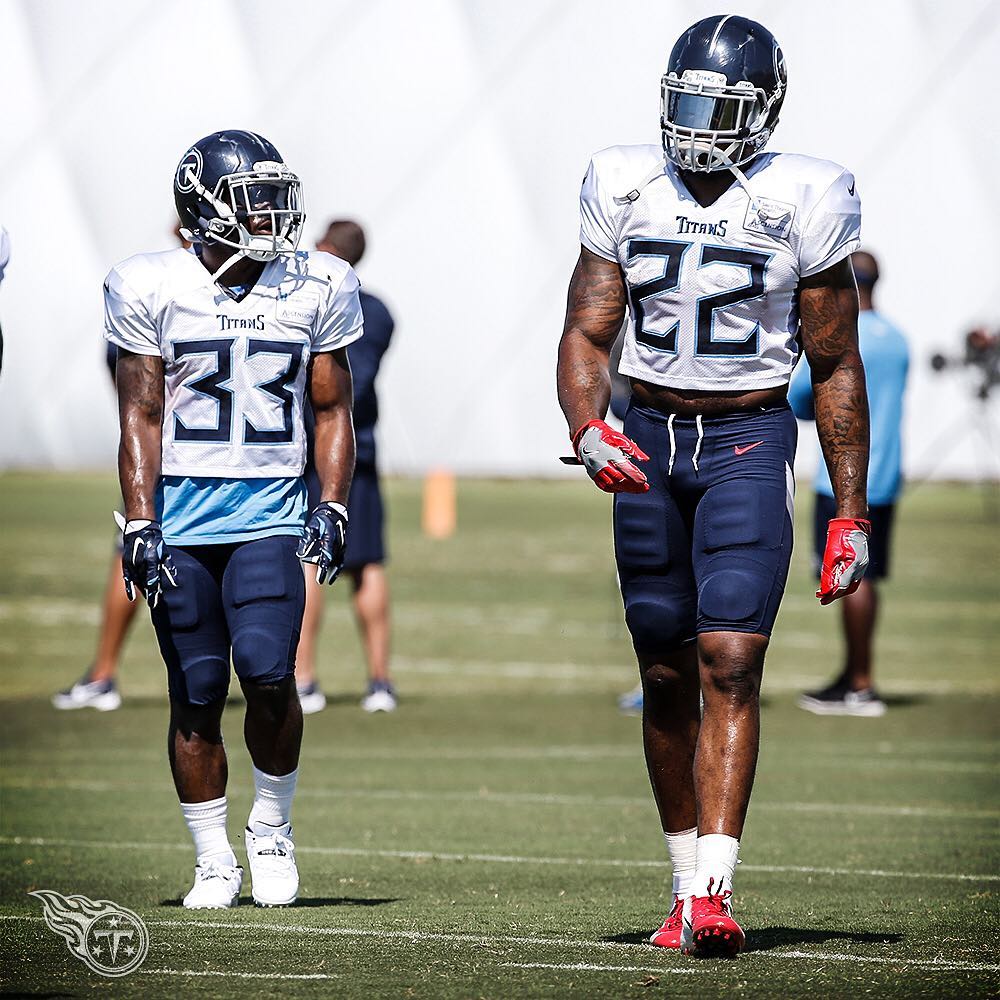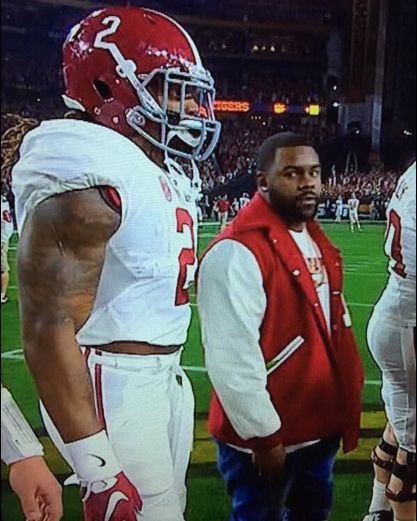 Bigger truss. Woo woo.
[divider][/divider]