Derrick Henry Buys Stake In Nashville SC To Go Along With His Ownership Of Josh Norman, Earl Thomas, And Our Hearts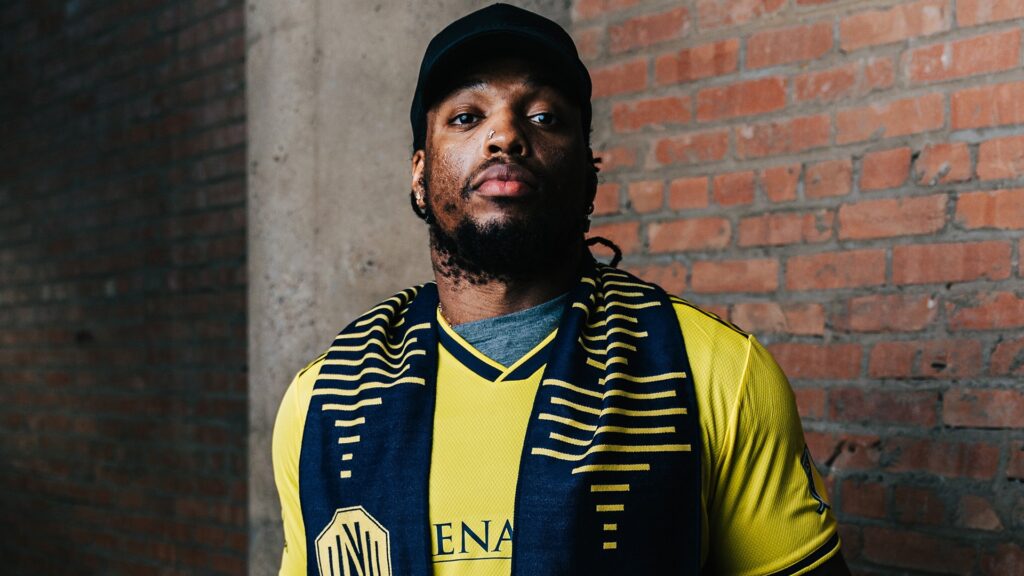 Not to be outdone by Elon Musk dropping 44 B's on Twitter this week, the King had to flex his (overly huge) muscle this week by buying a stake in a football team. Not to be mistaken with the Jaguars, which is another football team he owns. No, this is an actual football team: Nashville SC, the Music City's MLS team. They're opening their home stadium this weekend, so it's perfect timing, TBH. But obviously, we love this move. Not just because it gives us more Derrick Henry content and will allow for us to see him in public more but because, well, ok, yeah, that's why we love this move. You don't get to become The #1 Derrick Henry Fan Site On The Internet™ by not freaking out over every little bit of Derrick Henry news and content.
But the dopest part about this transaction is what Derrick said after.
"As a kid growing up in Florida, I imagined being a professional sports owner and the opportunity to do that with a Major League Soccer club is truly a dream come true," said Henry, via Nashville SC's official website. "My investment in Nashville SC is way more than financial, it's truly an investment in the city of Nashville. The chance to be part of a club like Nashville SC, especially after seeing what they are accomplishing in the community, was an opportunity I did not want to miss."

via NFL.com
Oh hell yeah. Reading him say his "investment in Nashville SC is way more than financial, it's truly an investment in the city of Nashville" made me feel all sorts of feels. Like this…
Henry joins actor and producer Reese Witherspoon, a Nashville native, and media and technology investor Jim Toth as the club's newest minority owners. Henry becomes the fourth NFL player in history to serve as an owner of an MLS team.
And one of his co-owners is Reese Witherspoon? Damn. The only way this ownership group could've been more Nashville is if Snowbird joined the team. Freaking Elle Woods and the King sitting in the owners' suite. You'd be hard-pressed to find a better ownership team than that. Oh, so Patrick Mahomes owns a piece of the Royals? So what? Derrick is a ROYAL and owns a team that actually makes the playoffs!
Plus, this just adds to the list of things Derrick already owns (video proof linked to each name):
Anyway, here's a photo of Derrick Henry disguised as Shad Khan we had from his 99-yard touchdown breakdown video we made.