Danica Patrick Unsure What To Wear To Daytona 500
With less than 24 hours until the 55th running of the Daytona 500, pole-sitter Danica Patrick just can't decide what to wear to the event.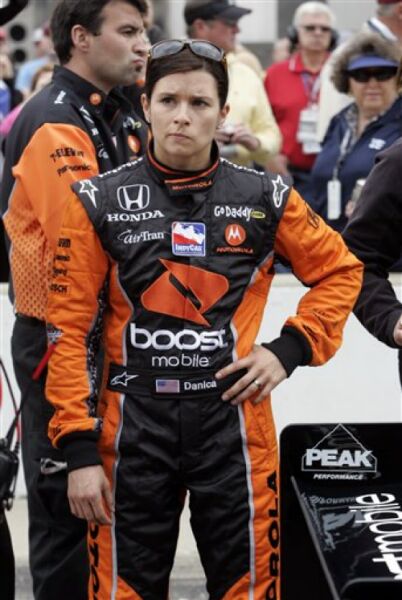 "I have this green jumpsuit that I normally wear, but it just doesn't go with these new earrings I bought," Patrick explained.
Normally racers are contractually obligated to wear a certain color jumpsuit, matching their car's primary color, and featuring their sponsors. But Danica is a woman and there is just no reasoning with them.
Patrick has expressed her hopes that this decision doesn't hinder her ability to make it to the race on time.
"I need to figure this out tonight, so I can lay it out on my bed. Because tomorrow, I'm just going to wake up, throw my clothes on, and head to the track. I can put my makeup on in the car during the race," Patrick explained.
Danica Patrick, as many analysts claim, is not your typical NASCAR driver. Some of her sponsors include Chico's, Bed Bath & Beyond, The Winer Things In Life (that small wine shop your girlfriend nags you about taking her to), Ann Taylor Loft, and Pinterest. She doesn't enjoy talking about cars. She always Instagrams her newly painted toenails. العاب روليت And she has a vagina.
"Those differences really set her apart from the other drivers in the field." Rusty Wallace, ESPN NASCAR analyst said. مواقع رهان
"Well, that, and the fact that her car will be equipped with a couple of extra airbags, if ya know what I mean," Wallace continued with a creepy grin.
However, Patrick doesn't want to be thought of any different than any of the other racers. العاب ربح مال حقيقي
"I just want to be respected. I want to be thought of as just another one of the guys," Patrick said while shooting another GoDaddy commercial, wearing nothing but a towel.
To see more of this article, visit GoDaddy.com.
• • •
This post was created by Austin. You can follow him and his jokes on Twitter: @TheAHuff
Also, for up-to-the-minute sports jokes, follow Korked Bats on Twitter: @KorkedBats