"Cracker Barrel Now Serving Alcohol" is The Most Needed Headline of 2020
SOURCE – The Dickson Cracker Barrel was approved for an on-premises beer permit by the city beer board Monday night as part of the Middle Tennessee-based restaurant chain's test of offering alcoholic beverages.

According to the company media relations team, the Dickson Cracker Barrel Old Country Store will be the 20th store in the chain to test out alcoholic beverages, which will include beer, wine and orange and strawberry mimosas.

The Dickson Beer Board approved the beer permit by 7-0-1 vote with Councilman Dwight Haynes abstaining.
They say the night is always darkest before the dawn, and how true that clearly is. Except in this dawn, we can throw back mimosas with our biscuits, gravy, and golf-tee-triangle-game things.
Now, this is only a slow roll out (this Dickson, TN store is only the 20th) but it looks to be gaining a lot of momentum. And by a lot, I mean nearly unanimous. Has The Dickson Beer Board ever approved anything as widely as they did this with 7-0-1 vote? I can't imagine they did.
If you're unfamiliar with what Cracker Barrel is, that's on you. They've got 660 locations in 45 states. Just look for the only restaurant with no less than 65 empty rocking chairs out front. Look, I love CB, but having that much seating out front is a little too presumptuous as to how many people they think will be waiting for their chicken and dumplins. Don't get me wrong, they're delicious, but most people are inside getting a hearty chuckle out of the sayings on the novelty tee's, trying to keep their kids from pressing the button on that electronic singing bass again.
Real talk: Is Cracker Barrel the hottest new brunch spot in every town? I think so. Give me bottomless mimosas while I take 5-year-old niece to school in oversized checkers. A Bloody Mary with pecan pancakes? Sounds disgusting, but I'm game to try anything once. The point is, this was needed. Hell, after 2020, every restaurant should be serving alcohol. McDonald's. Jimmy John's. Sonic… ok, maybe not Sonic for obvious reasons. But you catch my drift. I'm a huge Waffle House guy. Drunks are already filling those red-padded seats. Might as well monopolize the night. All-in-one stop shopping.
All this to say… well, done Cracker Barrel. This move only makes sense. Not just for the current state of the country/world, but because walking through that gift shop area already makes you feel like you're six mimosas deep.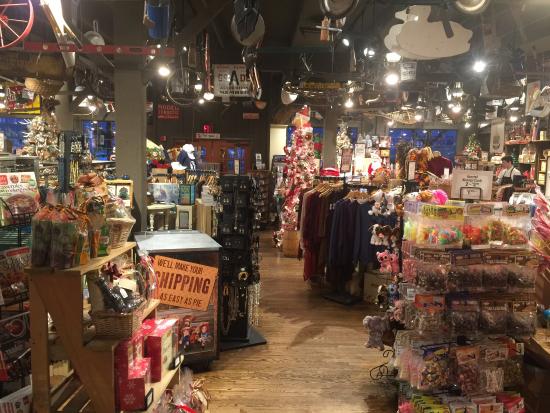 DO BEERS, CRACKER BARREL!