Colin Farrell is ELITE – A SPOILER-FREE Review of 'The Banshees of Inisherin'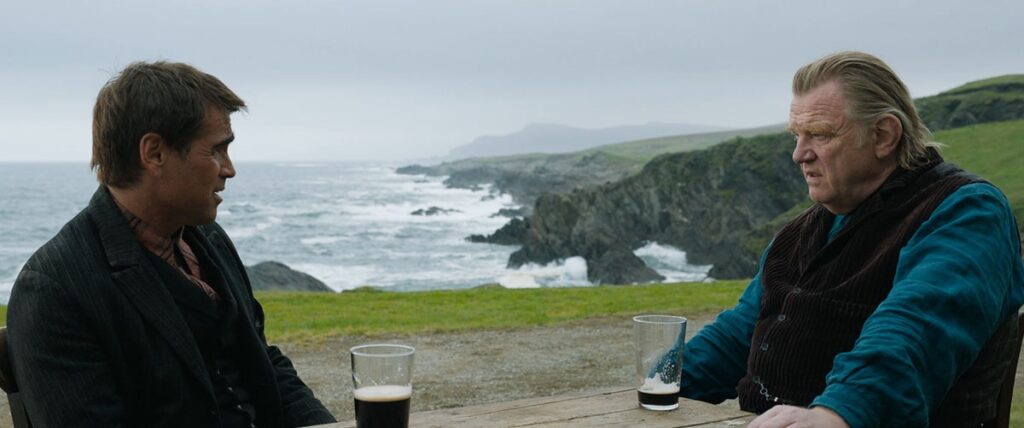 If you're sitting there right now, about to read this review, maybe taking a look at the trailer for 'The Banshees of Inisherin' you're probably thinking to yourself, "I don't really understand what this movie is about." Just so you know, that's okay. I didn't really know what it was going to be about either. And really, the answer to that question is "not much". Let me be clear, that isn't a dig on this film. In fact, it's easily one of the best films of the year. The plot is very simple, but the intricacies that fill all of the nooks and crannies of this story are what make it so phenomenal. It's funny, dark, engaging, emotional and melancholic…all of this boy's favorite things.
'Banshees' on the surface is simply the story of two men's souring friendship in a small island village off the coast of Ireland in the 1920's. Padraic (Colin Farrell) is caught off guard when his friend Colm (Brendan Gleeson) suddenly tells him that he no longer wants to talk to him. Confused, Padraic begins to push and push wanting to get an answer as to why Colm has suddenly written him off, and Colm lets him know that it's simply because he doesn't want to spend the time he has left on earth talking to someone who is so dull. It's petty and such a simple yet hilariously interesting way to start a film. We really don't have any background into these men's relationship–all we know is that Colm has decided he no longer has time for it. The rest of the film is the story of all the twists and turns that go along with one man trying to restore a friendship, and the other seeking to be left alone.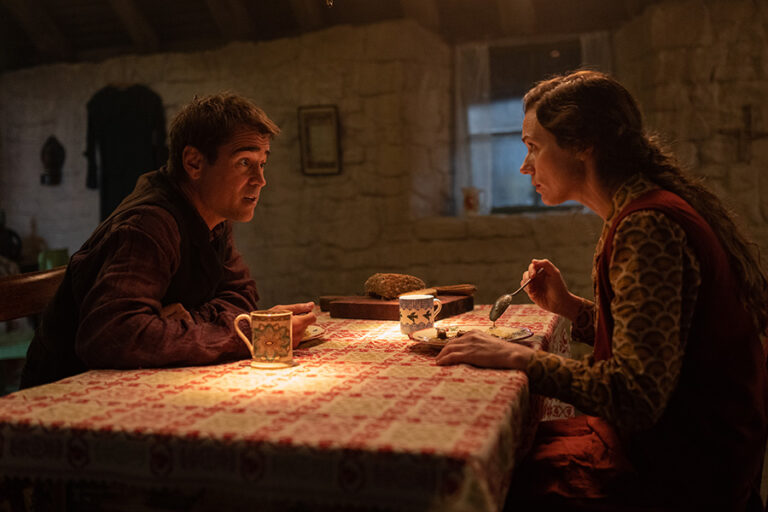 'Banshees' is director Martin McDonagh's follow-up to 'Three Billboards Outside of Ebbing, Missouri' and his second time directing Farrell and Gleeson as his leads. The film stunningly captures the Irish countryside, and involves itself brilliantly with the island dwellers who become caught up in this collapsing friendship. Alongside Farrell and Gleeson is a supporting cast that delivers equally fantastic performances from Barry Keoghan, Kerry Condon, Pat Shortt, Sheila Flitton and more. To see how this rivalry becomes the central focus of the entire village is what gives this simple plot so much weight. Everything from the writing, direction, acting, and cinematography are masterfully executed.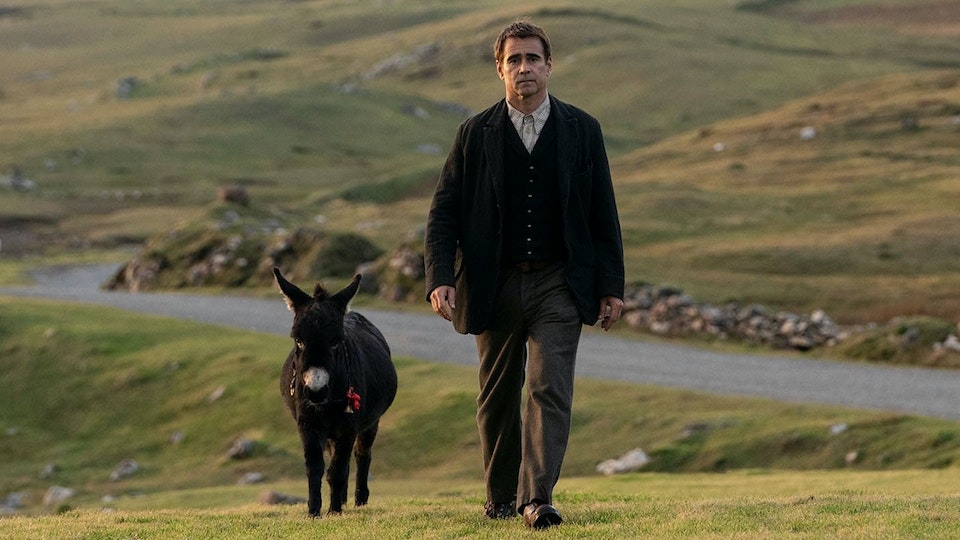 Most importantly, Colin Farrell is incredible. He is truly one of our most underrated actors to-date and 'Banshees' is perhaps his signature role. Colm is such a well thought-out character given such little backstory, and Farrell portrays him with impeccable nuance. It's such an inspired performance and he hits on all the small aspects of a man struggling with the fight against his own loneliness. We see the quiet despair of a man struggling to be happy as friends and family start to move on with their lives. Our frenemies at Do You Like Apples captured our feelings towards Colin quite well with this tweet:
'The Banshees of Inisherin' is a triumph. It has earned an instant spot in my Top-5 of the year and I really don't see anything pushing it out. It's story-telling at its best. A surprisingly funny parable about isolation and loneliness and the lengths we will go to in an effort to avoid them both. If Colin Farrell doesn't get his first Oscar nomination, we riot.
VERDICT: 4.5 out of 5 stars.
So what do you think? Be sure to holler at us on Twitter (@korkedbats; @thecineboiz) and Instagram (@korkedbats2; @thecineboiz) and let us know how you feel.Also, be sure to follow Korked Bats on YouTube and The Cineboiz on Twitch to catch us live, and subscribe to The CineBoiz Podcast wherever podcasts are found!