It's Friday!  And you know what that means?  No, tomorrow isn't Saturday… Well, of course tomorrow is Saturday, but that's not what I meant.  Friday means another post that most likely involves a list of some sort by yours truly.  After a week hiatus, I've been simmering on a subject I'd like to share with the Korked Bats readers- coaching.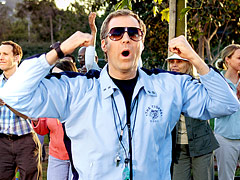 Coaching has been in the national spotlight quite a bit recently.  Between the Boy Wonder's second trip to the National Championship game, Jim Calhoun becoming the oldest coach to win the Big Dance, and the Zen Master headed for a three-peat, it is clear that coaching is as important as ever.
And on a personal note, coaching has taken a front-seat in my own sports-consciousness.  My hometown team (Missouri) just made one of the most curious hires in the country for their men's basketball program (former Miami head coach, Frank Haith).  To follow that, my alma mater, the University of Dayton, filled their vacancy with Archie Miller, the brother of former Xavier coach and now Arizona coach Sean Miller.  I'm more excited about UD's hire, simply because the man's name is Archie.
Back to the importance of coaching- I think the Miami Heat have proven more than any team in recent memory that a group of superstars won't play great together just because of talent.  To be a champion you need great coaching.  That being said, the fine folks at Korked Bats wanted to create a comprehensive power ranking for coaches.  All "active" coaches from all sports (except NASCAR) at all levels were taken into consideration.
Side Note: You'll notice Joe Paterno isn't on this list.  That's because to be considered "active," there has to be physical proof that you're still alive, which Korked Bats has yet to uncover.

Before we get into the top coaches, let's take a look at a few of the coaches that just barely missed the list.
Honorable Mentions:
Homer Drew– Valparaiso
Joe Torre– New York Mets, Atlanta Braves, St. Louis Cardinals, NY Yankees, Los Angeles Dodgers
Anna Montgomery– The Big Green (of Elma, Texas)
Bob Knight– West Point, Indiana, Texas Tech
Barry Melrose (aka the Man with the Mullet) – LA Kings, Tampa Bay Lightning
Korked Bats Coaches Power Ranking:
8.  Jimmy Johnson– Oklahoma State, The U, Dallas Cowboys, Miami Dolphins
Record: 170-102 (.625)                           Championships: 3 (1 NCAA, 2 Superbowls)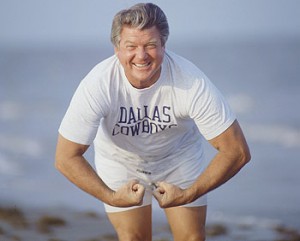 Jimmy Johnson makes this list for a number of reasons.  First of all, he has the same name as another major American sports star, yet he is always the first that comes to mind when you hear "Jimmy Johnson."  Secondly, the man wore floral shirts on the sidelines when he wasn't at the Pro-Bowl.  Jimmy also had to put up with one of the most insufferable owners in all of professional sports, and still won multiple championships while with the team.  Throw in the fact Jimmy was on one of the most grueling reality TV shows (Survivor) at age 67 and became a spokesman for Viagra (which he has the perfect name for, I might add), you can see that he works hard (pun not intended). Those are few reasons why Jimmy Johnson made this list.
7.  Norman Dale– Hickory High School
Record: Unavailable                 Championships: 1 (Indiana High School State Championship)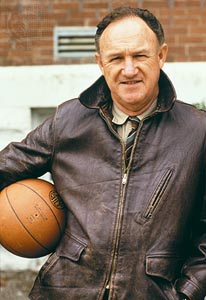 If anyone could coach the Miami Heat to success, it's Norman Dale.  He's considered "active" because Gene Hackman isn't dead.  This man coached a team with no bench to win the Indiana State High School Basketball Championship.  Can you imagine?  There isn't a professional basketball player today that could go the entire 48 minutes without a break, let alone an entire team.  Like some other coaches on this list, Coach Dale had to put up with unruly fans/administration even though he was successful.  He is the lead role in arguably the greatest sports movie of all time, therefore he easily earns a spot on our list.
6.  Brad Stevens– Butler Bulldogs
Record: 117-25 (.824)                            Championships: 0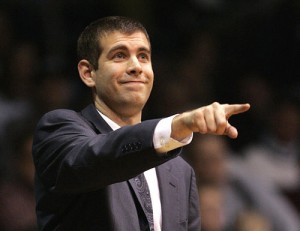 You may be saying to yourselves "This guy lost the championship this year in one of the most boring games in sporting history."  I don't think I can argue with that.  But that isn't Stevens' fault his team shot worse than LeBron in Eatern Conference Finals Game 5 vs. Boston last year.  Butler's coach is on the rise and 98% of schools would be giddy to replace their current coach with Stevens right now. Brad Stevens calculated that stat.
Those of you who think the Butler Bulldogs are the Buffalo Bills of NCAA Basketball are wrong.  You'll see 2-3 more seasons of success from Stevens' squad before he jumps to a major school like UCLA.
5.  Pat Summitt– Tennessee Volunteers
Record: 1,037-196 (.841)                        Championships: 8 (NCAA National Championships)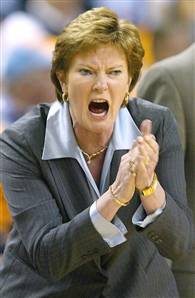 I'm not one to claim women's basketball is anwhere equal to the men's game, or any sport for that matter, but I appreciate a coach who changes the landscape of a sport.  To go with her staggering 8 National Championships, Summitt has 16 SEC Championships under her belt. Basketball analysts say the success achieved at Tennessee has shifted the balance of power to 2 or 3 schools in the country.
Every year Summitt knows that 2 of the top 5 recruits will choose her school.  No one hands you that kind of respect, you have to earn it.  Her tenure of success and consistency cannot be overlooked.  Not to mention Coach Summitt rocks a pant-suit like no one else.
4.  Phil Jackson (aka the "Zen Master")- Chicago Bulls and Los Angeles Lakers
Record: 1153 – 483 (.705)                      Championships: 11 (NBA Titles)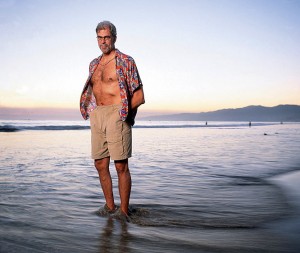 When you win more championship rings that you have fingers for, you know you belong on this list.  Phil has won with some of the biggest divas in sports history (Rodman, Shaq, Kobe, Artest).  His ability to play mind games and use reverse psychology to get the most effort from his players is almost an art form.  If a coach can co-exist with some of the strongest sports egos of all time (Michael Jordan and Kobe Bryant) while still winning double-digit championships, he is clearly one of the greatest.  Top it all off with the fact that he's living with his boss's daughter, and Phil wins the award for "Coach with the Biggest Pair of Spaldings."
Side note: Who decided champions should receive rings?  What significance does that have to a championship season?  What if they had decided they would have championship necklaces?  Would Phil wear his bling to every Laker home game?  What if they had championship earrings?  The Zen Master would have funnier-looking ears than Kate Hudson.
3.  Herman Boone– TC Williams Titans
Record: 15-0 (1.000)                              Championships: 1 (Virginia State Championship)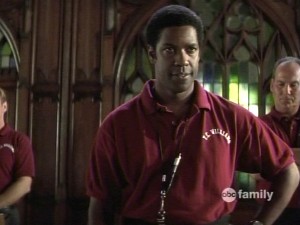 This story of success is greater than a single season or championship.  This man united a town divided on hatred for each other.  He put himself in harm's way (re: brick through his front window) and had to console a grieving teenager (Gary Bertier).  On top of these things, Coach Boone went into every game knowing that if the Titans lost, he would lose his job.
It isn't easy to replace someone (Coach Yoast) and then have them continue to coach under you, seemingly questioning your every move.  Coach Boone handled this with grace and poise.
He will always be remembered for giving Sunshine a chance, the jog to Gettysburg, and keeping his cool when getting screwed by the referees. Not to mention, if you call him a monkey, he'll hand you a banana after his team kicks the crap out of your team.
2.  Bill Belichick– New York Jets, New England Patriots
Record: 162-94 (.633)                            Championships: 3 (Super Bowls)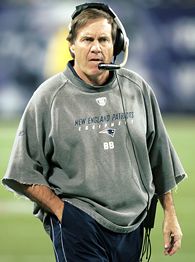 The cut-off sweatshirt wearing, secret video-taping, snarky old man makes our list for sure. But knowing him, he's probably not excited about it. With three Super Bowls in the last ten years, Belichick has proven to be a great X's and O's coach.  Throw in the fact that he's groomed a sixth round pick (Tom Brady) to be considered in the conversation for the greatest quarterbacks of his generation with the decision to release Randy Moss (seemingly giving up on the 2010 season) and you see why Belichick is regarded as a genius.
It should also be noted that six of Belichick's assistants have gone on to NFL head coaching careers of their own (Romeo Crennel, Al Groh, Josh McDaniels, Eric Mangini, Nick Saban, and Jim Schwartz) and five assistants have become NCAA head coaches (Kirk Ferentz, Al Groh, Pat Hill, Nick Saban, and Charlie Weis).  Heck, one of his assistants has even become a Canadian Football League Head Coach (John Hufnagel).
Just looking at last year, he took a slightly above average Patriots roster to a 14-2 record.  Belichick will go down as one of the top three coaches in NFL history.
1.  Gordon Bombay– District 5 Pee-Wee Hockey and Team USA (but NOT Eden Hall Academy)
Record: Unavailable                   Championships: 2 (Pee-Wee Hockey,  Junior Goodwill Games)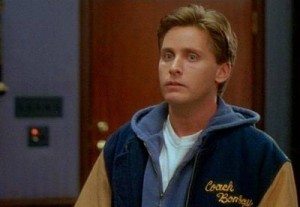 Perhaps one of the greatest examples of how coaching can turn around a personal life, Bombay was a recovering alcoholic forced into a court-ordered community service role as pee-wee hockey coach.
Side Note: In 2011, could you ever conceive of a court ordering vulgar alcoholic to coach a youth hockey team?  Let's add that decision to the list of "Terrible decisions that happened in the past that would never happen today but actually worked out for the best in a Disney movie sort of way."
Back to Bombay, though.  As a former hockey star with a traumatic childhood, he channeled his inner demons and took multiple teams to championship games. Nevermind the fact that he pulled in ringers from everywhere, the man could coach. Throw in political issues of re-districting, disciplining pre-pubescent boys (and girls), all the while trying to get with your star player's mother and Bombay wins the multi-tasking award for this list.