Cleveland Browns Unveil Plans For A New Stadium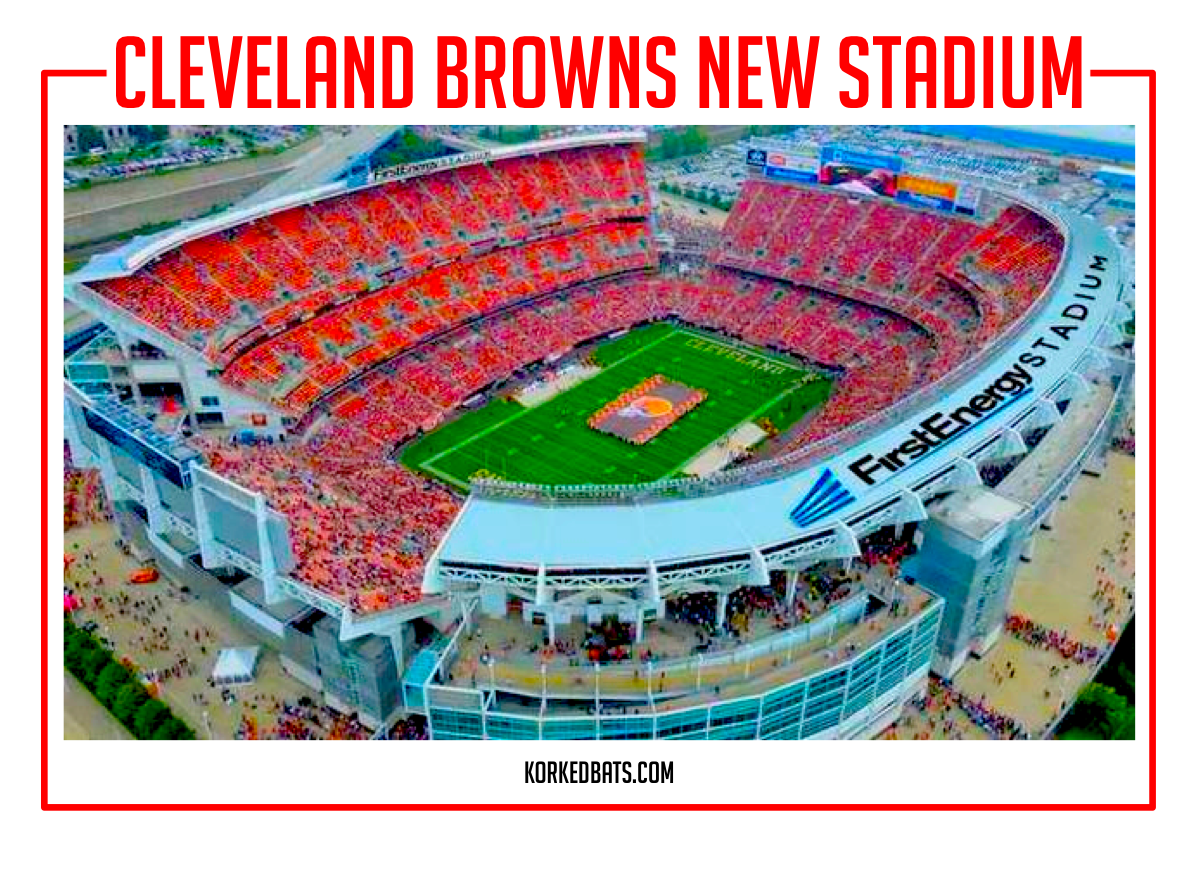 CLEVELAND — The Cleveland Browns organization has unveiled plans today to build a brand new stadium in Cleveland. The new stadium is set to be built on the same lot that the team's current stadium is built on.
"We're really excited for this new era in Cleveland Browns football," Owner Jimmy Haslam said. "A new logo and a new stadium, all while keeping the same old crappy team! Like our new logo, we're confident this new stadium will really disappoint our fans as well." When asked if he wanted to intentionally disappoint fans, Haslam said, "If they're still Browns fans by this point, they apparently love to be disappointed, so we'll strive to continue delivering disappointment in anyway we can."
In a press release, the team stated, "Our new stadium will be reflective of today's modern Cleveland – the design honors the past while evolving into the future. While the new orange seats will match the passion of the Dawg Pound. The new brown field represents the strength and toughness of Cleveland, as well as just poor field maintenance during Cleveland's poor winter weather."
Officials from the team claim construction won't last long, and in fact, it's actually done right now.
The team also pointed out that the new stadium will have rehab facilities built in for players to use them at their will. The rehab center will also be open for fans who consistently drink their sorrows away after games.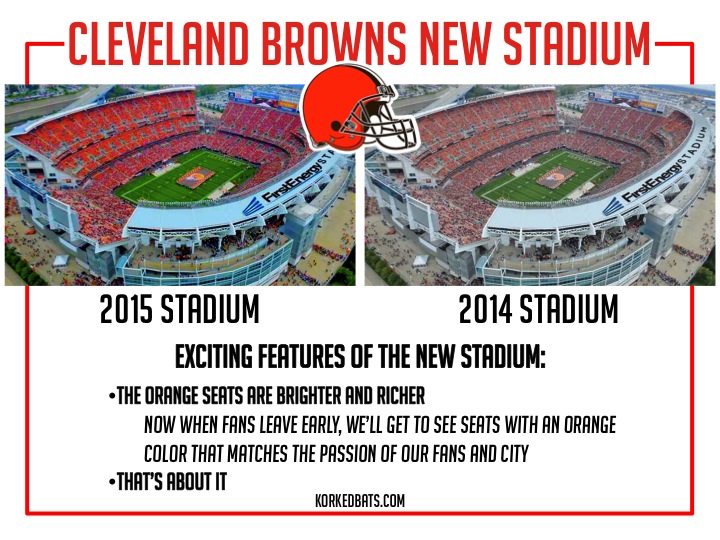 • • •
• • •
This post was created by Austin. You can follow him and his jokes on Twitter: @TheAHuff
Also, for up-to-the-minute sports jokes, follow Korked Bats on Twitter: @KorkedBats