Chiefs Open For Options at DT, As Long As It's A Fat Guy Named Shaun
The AFC West Champion Kansas City Chiefs are not resting this off-season. They've already starting making some big moves, especially amongst their big men.
"Any position is open to competition. For instance, anyone could start next year at Defensive Tackle for us," said head coach Todd Haley, "as long as it's a fat guy named Shaun."
Both current DT Shaun Smith and free agent Shaun Rogers are vying for a spot on the D-Line.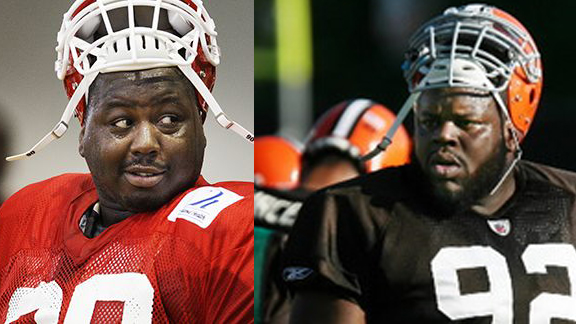 "Yeah, we're really looking at anybody," chimed in Chiefs GM Scott Pioli, "who is a fat guy named Shaun. With a 'u.'"
Korked Bats asked Coach Haley if he had a preference between Rogers and Smith:
"Eh, not really. Those types of people all look the same, anyways."
"Fat people, I mean," Haley followed, to seem less racist.
When asked if he had anyone else in mind, Pioli rebutted, "Is that fat guy from Shaun of the Dead named Shaun?"