Celine Dion Does Not Mean About Sports
You know what Korked Bats is missing? Celine Dion. Can I get an AMEN?
Yes, I asked for it.
I was driving home from work the other day and this particular song just so happened to be on my favorite soft pop radio station.  I took the once in a lifetime opportunity to roll the windows down and turned it up louder than some would think is 'safe' and sang my little heart out.  As the song built and I payed less and less attention to the road and more attention to my awesome singing voice, I began to realize how much this song needed to be in sports.
Because You Loved Me
For all those times you stood by me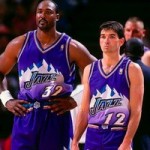 For all the truth that you made me see
For all the joy you brought to my life
For all the wrong that you made right
For every dream that you made come true
For all the love that I found in you
I'll be forever thankful, baby
You're the one that held me up
Never let me fall
You're the one that saw me through
Through it all.
You were my strength when I was weak
You were my voice when I couldn't speak
You were my eyes when I couldn't see
You saw the best there was in me
Lifted me up when I couldn't reach
You gave me faith cause you believed
I'm everything I am, because you loved me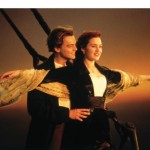 You are all lucky that I am stopping after the first verse and chorus.
I might finish the song next Thursday.  I might not.
Until then I will refuse to watch the NHL playoffs.
I will continue to only watch the highlights of baseball.
And I will continue to listen to the same soft pop radio station on my drive home every day because my 6-Disc CD player is still ding dang broken.