Cardinals Have The Most Exciting Team In Baseball Right Now, But The Most Boring Twitter Account
There is no hotter team in baseball right now than the St. Louis Cardinals. They've won 14 games in a row. All of which have been against playoff teams, teams in the hunt for the playoffs, and the Cubs. *Mugatu voice* They're so hot right now.
And naturally, Cardinals fans are really excited. To the point where they're actually going to games again.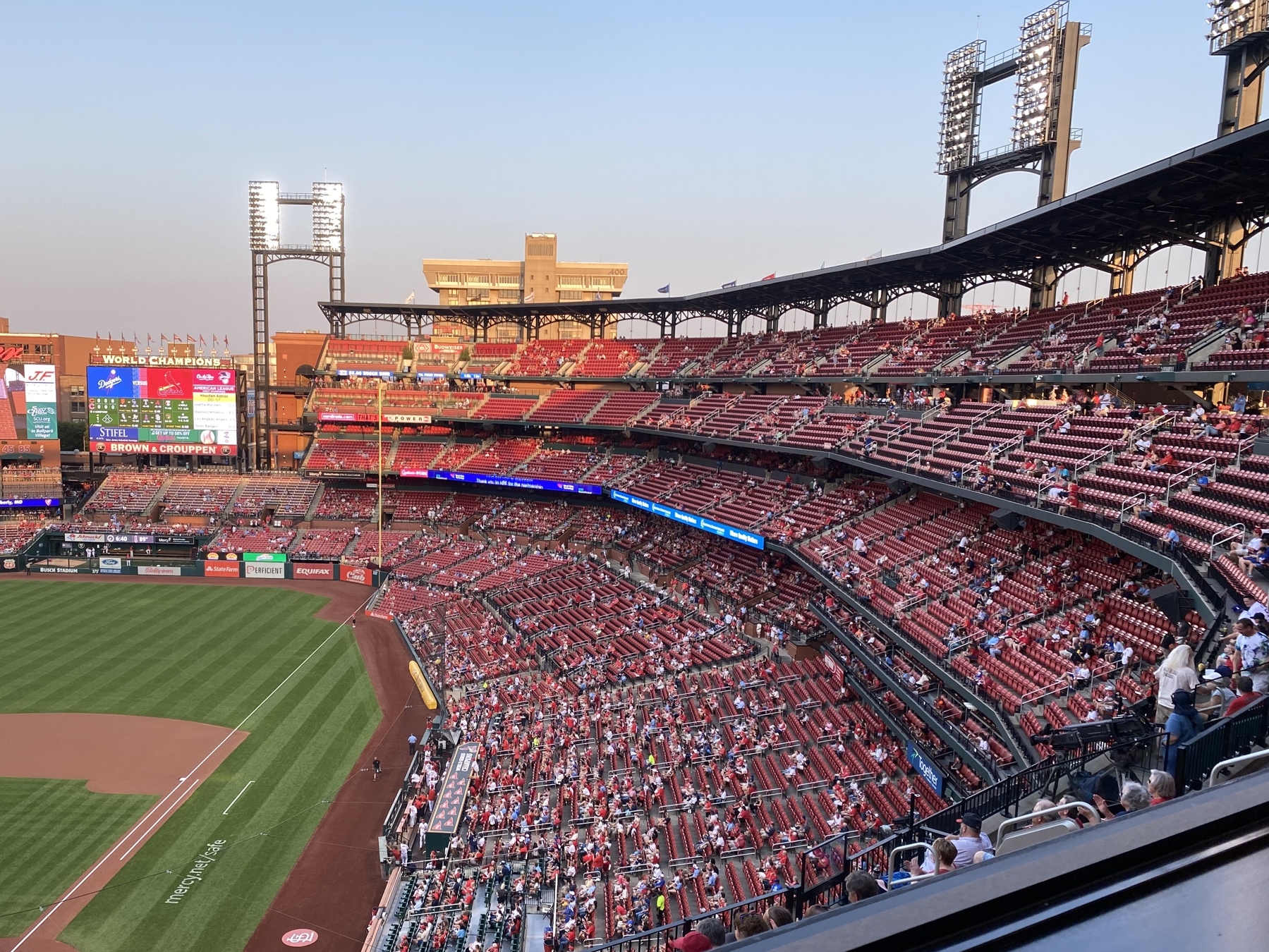 Now I know Cardinals fans are really proud of 'The Cardinal Way,' which is the philosophy of playing baseball in the most boring way possible, but there's no reason to tweet and 'gram with 'The Cardinal Way.'
Remember a couple years ago when Kris Bryant said "St. Louis is boring?" I'm pretty sure he was referring to the Cardinals social media team. This account feels like it's run by a 65-year-old who still rocks pleated khakis. No offense to 65-year-olds who still wear pleated khakis. I mean, it's 2021. How has every professional sports team not mastered the art of social media by now? Don't get me wrong, most have. But the Cardinals clearly have not. And now that the baseball world is shifting its focus to this team, they're showcasing themselves with tweets @CSPAN would yawn at. Fruit Stripe gum after 5 seconds has more flavor than the tweets of atCardinals.
This team had won 13 in a row at this point. They're playing their bitter rivals. The team hangs 3 runs right out of the gate and we get… "We're off to a hot start!" Riveting stuff from the pleated-khaki social media manager.
Harrison Bader scored from second on a freaking sac-fly and the best you've got is "Speed kills?!" Cardinals fans deserve better. Harrison Bader deserves better. The Internet deserves better.
Tyler O'Neil has hit roughly 73 home runs since August 1st. The man is on an absolute tear. And *sigh* we get the most generic "HOW HOT IS THIS GUY?" This account feels like it's run by a dude at a sports bar who only casually follows sports and comments on games with the most generic expressions.
"Right down the middle!" – I mean, do they even take the time to think of interesting captions before posting? I'm thinking no. Anything could be better than "Right down the middle!" I would've even accepted a mildly bad pun in this instance. Something like "GAR-SEE-YA!"
I guarantee this one earned some high fives around the office. Captain Khaki is probably so stoked with this one. "Do you get it? He's providing insurance runs, but I'm pretending like he's an insurance agent!" Damn. Pure flame emojis, atCardinals. Pure flames.
You know how every so often you'll see a fun trend like "Describe a movie in the most boring way possible." This feels like atCardinals are attempting the trend "Describe an impressive baseball play in the most boring way possible."
Oh hell, I give up.