It was reported on Wednesday that Tennessee Titans quarterback and shoulder pad donation enthusiast Vince Young texted head coach Jeff Fisher an apology for his actions on Sunday during and mostly following the game.
Jeff Fisher responded to the media as any man over the age of 50+ year old would about technology:
"I'm not a real big text guy. I'm not really into this new-age stuff. I don't Twitter or tweet. But I think face-to-face is a man thing, OK?"
When the NFL's longest tenured head coach was asked if it was better than no apology, Fisher responded:
"Someone could have grabbed his phone."
ESPN NFL Insider Adam Schefter claims a source told him that the text included Young thanking Fisher for the opportunity to play, best wishes for the rest of the season, and that the end of the text asked Fisher to have more confidence in him moving forward and that they both have the same goal: to win a Super Bowl.
However, we here at Korked Bats don't believe that for a second. I mean, what does Adam Schefter know about NFL news anyway. It's not like he ever breaks any stories about professional football.
We've conducted a list of apologetic text message ideas that we think Vince sent to Coach Fisher:
Hey coach, how r u? im fine. sry 4 earlier. Much luv.
• • •
I know u wont let me in da facils, but i left my car keys inside. Sry.
• • •
Forward this text message to 10 people by 8pm tonight and your crush will give you a kiss tomorrow. If you break the chain you will have the worst luck for the next 7 years.
• • •
Thx 4 da pix, Brett.
(two minutes later)
Oops, sry coach, that txt wuz 4 sum1 else.
• • •
Earlier I was :-D. then I became X-O during the game. I was :-) to go back in. But u wudn't let me. So I was :-(. Then I got >:-O. Now I am :-. Sry. Will u forgive me?
• • •
PICTURE MESSAGE: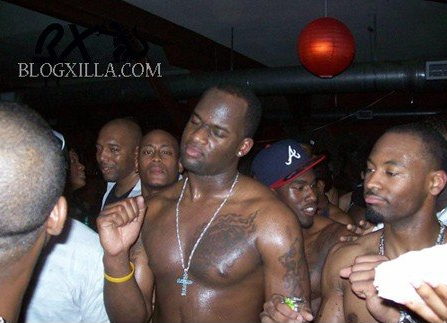 idk where ur at coach, but u shud b herr partyin and livin it up. im wit da boyz. sry ur not herr.
• • •
Totes sry Fish. ttyl, VY!
• • •
Sry coach. BTW I didnt send this wile drving. Who do u think i am? donte stallworth?
(two minutes later)
2 soon?
• • •
:-I)  <— Look, its u, coach! mustash! Sry bout Sunday. C u lata.
• • •
Coach Fisher, I want to sincerely apologize for my actions and behavior on Sunday afternoon. I wish you and the team the best of luck for the rest of the season. I hope to win a Super Bowl with you someday. God Bless.

(two minutes later)
Sry coach. that wuz my publicist. im still mad. VY out.