Blockbuster Tweeted This Morning… IS BLOCKBUSTER BACK?!
Blockbuster tweets:
My response: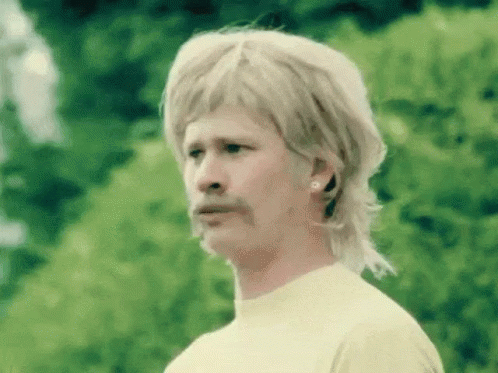 What is this?
Is Blockbuster trying to tell us something with its last remaining breath? Does it even still have any breath yet? Is this Blockbuster tweeting from the great beyond? Where is the great beyond for video rental stores?
The last time Blockbuster tweeted prior to a couple of retweets yesterday was in 2014.
Damn. I'll allow you all to take a moment to swallow the sadness of that tweet.
Last March, the second to last Blockbuster video store on planet earth closed. It was in Australia. Blockbuster was closing down things in March a year before it was cool. By 2000, Blockbuster had over 9,000 stores across the world. By today, Blockbuster has ONE…. قوانين لعبة بوكر store…. left… in Bend, Oregon.
Hold strong, buddy. America is behind you.
But now it appears its holding on for dear life as they've flipped the video store into… an AirBnB? كيف تلعب بلاك جاك ! This only gets more and more confusing.
The store is going full '90s with this overnight — including creating a living room within the store, with decor from the decade, a gigantic era-appropriate television, a VCR and all the store's VHS tapes to choose from to complete the mise en scene.

via CNN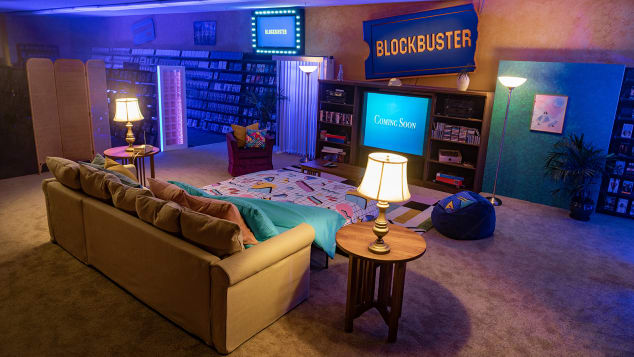 The rental allows up to four people, and encourages groups to be from the same household to easily adhere to Airbnb, CDC and local authority Covid-19 protocols and guidelines.

The space is available for three individual, one-night reservations on September 18, 19 and 20; booking is open on August 17.If you were wondering how much this nostalgic movie night costs, fear not.

Harding says, "It's only for the night, a penny more than what you would spend for a new release. جاك بوت "Guests will have the run of the place — free to watch a pre-selected lineup of '90s titles or anything else they find in the store.
If this whole thing is just to spurn some attention to this AirBnB thing, I'm gonna be upset. I want this to be a comeback.
Blockbuster literally went from WOW WHAT A DIFFERENCE, to WOW WHAT A DISASTER in the matter of a few years. So if they want to make a comeback, I'm here for it. It's the only Hollywood reboot I fully support. Why? Because you know the saying, "You never know what you got till it's gone." Well, we never knew what we had with Blockbuster until it was gone. More specifically, the ability to rent lesser popularly or older movies.
If I want to rent…Home Alone Home Alone 2: Lost in New York, Homeward Bound, Homeward Bound 2: Lost in San Francisco, Ladybugs, Angus, Alfred Hitchcock's Rear Window, or the modern day Rear Window remake: Disturbia with Shia La Beof… I'm S.O.L. Very small chance of finding those movies on streaming servies. What if I want to see the John Carpenter classic They Live or Labryinth with David Bowie? And speaking of massive bulges, what about the movie Dick… with Kirsten Dunst and Michelle Williams? What if I wanted to watch Man of the House…. Not the 2005 film with Tommy Lee Jones, the 1995 film with Chevy Chase and Jonathan Taylor Thomas. What if I wanted to watch The Patriot? Not the 2000 film with Mel Gibson, the 1998 film with Steven Segal. Or what if I wanted to watch CRrossroads? Not the 2002 film with Britney Spears, the 1986 movie with Ralph Macchio… Ok… the Britney Spears one.
If I wanted to watch any of those movies, I couldn't. Unless I make the hike to Bend, Oregon. And you think I'm going to do that when I have a hard enough time walking across the room for the remote? Hell no. But if Blockbuster started popping up stores, I would go. Just for the sheer excitement that walking into those stores brought.
So, Blockbuster, if you're truly checking in, please, in the words of Kate Winslet at the end of the 1997 Academy Award winning film Titanic*, "Come back… come back!"
* – Another movie we need Blockbuster around for so we can rent (on two VHS tapes)