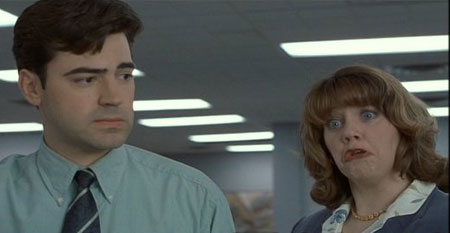 Tomorrow is just another Monday.
You'll get stuck in traffic. You'll get annoyed. You'll get to work. You'll get annoyed. You'll realize that you have only two people at work that you like. You'll get annoyed at everyone else. You'll go to lunch at Chotchkie's and contemplate asking the waitress out. You'll get sick and tired of everyone making a reference to having "a case of the Mondays."
Then you'll get back to work and realized that you just lived out most of the plot to Office Space for the whole first half of your day. Then you call your girlfriend and see if you're still scheduled to see that hypnotherapist this Friday.
But before you do that, listen up.
Yeah, put that phone down. We have news that may turn your whole week around.
Tomorrow, Korked Bats has big news. Kind of.
We would conduct a big rock concert ordeal, like some undisclosed NBA team in Miami, but like them, that would be way too much hype. I mean, we are, in fact, the Best Sports Site That Nobody Reads. So it would all be for not.
Just be sure to check out Korked Bats tomorrow (and preferably every other day for the rest of your life if you don't mind?). I don't want to give too much away, but it will be funny, and neat. Much like Jerry Seinfeld. I mean, he tucks in his shirt AND does stand-up comedy? What is the deal?!
Miami Heat Image Courtesy of: NaplesNews.com