Attorney Says Jameis Winston Faces No Charges During Stand-Up Routine At Open Mic Night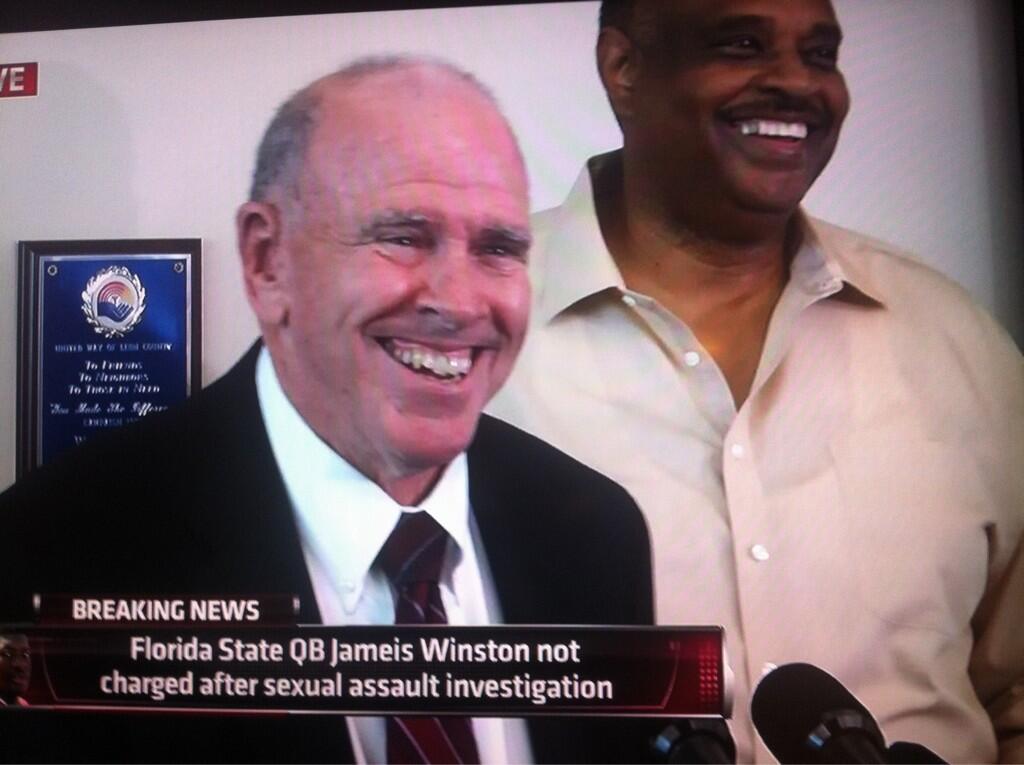 TALLAHASSEE- State Attorney and amateur comedian Willie Meggs told reporters on Thursday that Florida State redshirt freshman quarterback Jameis Winston will not be charged for his role in an alleged sexual assault.
The media thought it was unusual for Meggs to schedule the press conference during the Tallahassee Court House's weekly Open Mic time, but they showed up anyway.
"The feeling at the press conference was a little too jovial for such a serious and sensitive subject," one reporter said. "Then it all became clear after I realized Meggs' motives."
"Listen, I've been a State Attorney for decades. I'm getting tired of it," Meggs told reporters afterwards. "I really want my hobby of stand-up comedy to become my thing. That's why I scheduled the news conference at this time. It's my time to show people I have what it takes. Like Jamie Kimmel!"
Meggs walked out, pulled the mic off the mic stand, and opened up the press conference with a joke, "Hi there! My name is Willie. But my friends call me Keiko…" After no laughter came from the audience, Meggs was heard mumbling to himself, "Ok… Apparently Free Willy jokes don't go over well with this crowd. Duly noted."
After minutes of jokes and smiles that no one wanted, Meggs decided to reveal the findings of their investigation.
"In our investigation, we found there to be no substantial evidence that Jameis Winston assaulted anyone." Meggs then smirked. "But you know who was assaulted?" Meggs giggled. "The pretzel…. Get it? The pretzel was assaulted… It was a salted… Eh?!" No one laughed.
Meggs awkwardly continued, "I will field questions in just a moment. But first, you know what I hate about white people?" Meggs began to tell that no one was amused and in fact, a little confused. "What about airline food? Isn't it the worst?" Meggs smiled faded. "Fine, I'll field questions now."
After a 30 minute question and answer, Meggs notified reporters that he can be found selling merchandise by the back door on their way out. He also made sure to mention that he's on Twitter with the username @MeggzNBaconComedy.
Sources also report that during the press conference, Michael Richards stood backstage complaining that Willie Meggs stole his whole bit.
• • •
This post was created by Austin. You can follow him and his jokes on Twitter: @TheAHuff
And also, for up-to-the-minute sports jokes, follow Korked Bats on Twitter: @KorkedBats