Atlanta Braves Forgot To Get Derek Jeter A Retirement Gift, Wondering If It's Too Late To Mail Him Something
ATLANTA – Members of the Atlanta Braves front office gathered early Tuesday morning after the realization that they completely forgot to get New York Yankees shortstop Derek Jeter a retirement gift.
Braves executives claimed they "totally spaced" and "didn't realize we were doing gifts this year." They also called other front offices to see if they felt like it was too late to mail him something.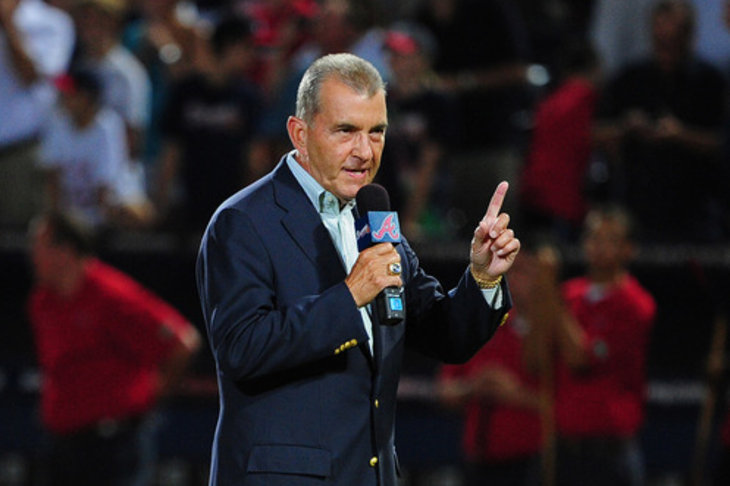 Over the course of this season, MLB teams each got Jeter a retirement gift to express their thanks for his 19-year career. The Houston Astros got him a pair of pinstriped cowboy boots, the Texas Rangers got him another pair of pinstriped cowboy boots, and a couple other teams got him a pair of pinstriped cowboy boots too because they clearly didn't check Jeter's registry. New York Yankees' rival, the Boston Red Sox, re-gifted a blender that was already opened and clearly had some parts missing.
"What's the timetable for getting someone a retirement gift? Is it too late?" Braves newly hired GM John Hart asked. "Like, we don't want him to think it completely slipped our minds."
Braves front office wanted to make it clear that they've been extremely busy over the past month firing their GM, searching for a new one to hire, and not winning any games in September.
Hart continued, "Also, what did other teams give him? Should we get him like a scented candle or something? Maybe a gift card to Olive Garden? Is that an appropriate retirement gift?"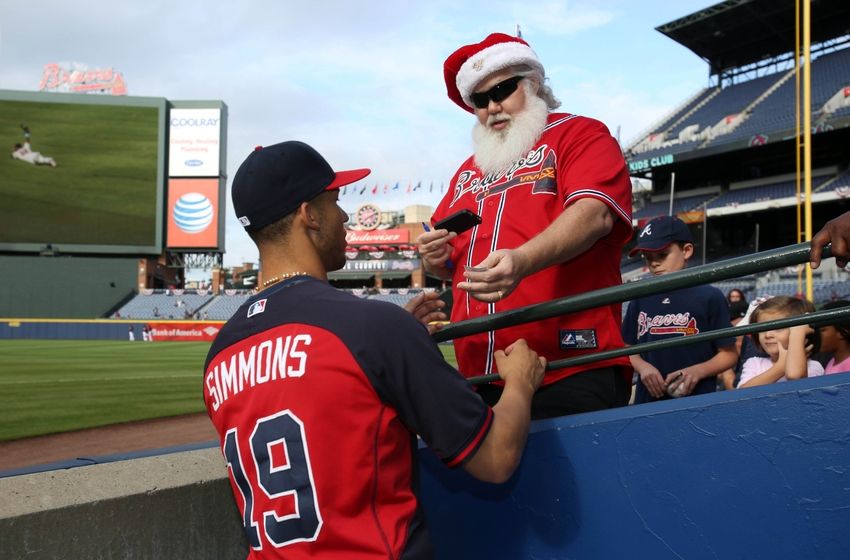 A few people in the front office suggested getting him something monogrammed. That way, they could use the excuse that they were waiting for it be finished before giving it to him. Although, the women in the Braves' front office collectively agreed that if they were the ones receiving a gift from the team, the only thing they'd want is a framed photo of starting pitcher and total dreamboat Brandon Beachy.
Others suggested getting Jeter something that was truly Atlanta, like the movie ATL on DVD (which features the acting skills of famed rapper and Atlanta resident T.I.) as well as some authentic Turner Field dirt. But that idea was quickly nixed after realizing he wouldn't be able to tell the difference between the two.
This isn't the first time the Braves were late with a gift. Former Braves third baseman Chipper Jones, who retired after the 2012 season, admitted he just got a card from the Braves last season with a note inside that read, "Congratulations on your career and stuff! You're a slugger! We're proud of you! Your Friends, The Braves."
• • •
This post was created by Austin. You can follow him and his jokes on Twitter: @TheAHuff
Also, for up-to-the-minute sports jokes, follow Korked Bats on Twitter: @KorkedBats