Are Madden Esports Players The Next NFL Coaches?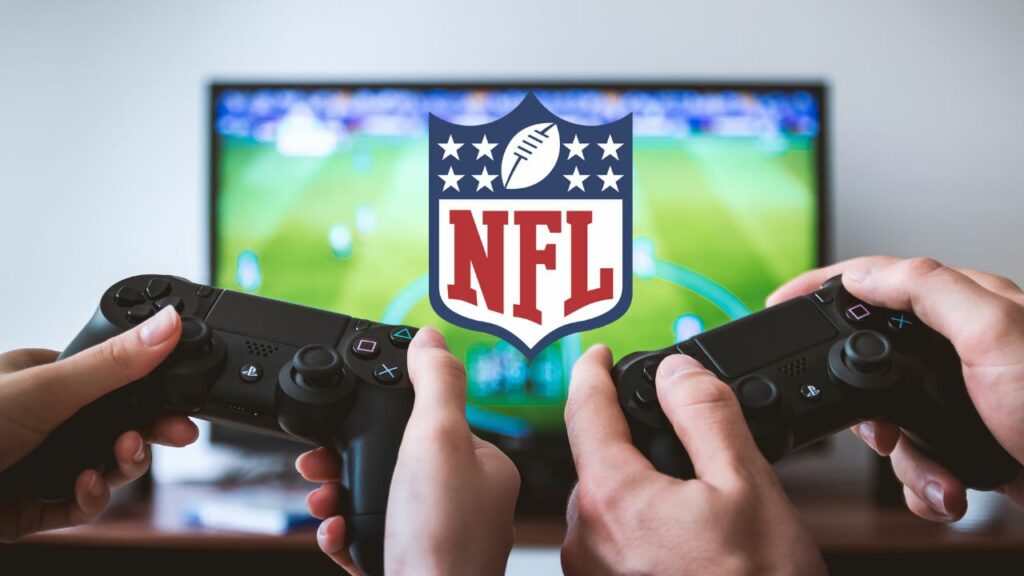 By hiring Jeff Saturday as their Interim Head Coach, the Indianapolis Colts have proved an old saying true, "it's all about who you know." Saturday had a tremendous NFL career, spending 13 years in Indy with the Colts which included a Super Bowl victory, five Pro Bowls, and four All-Team selections. He went on to make the Pro Bowl playing for the Green Bay Packers. Off the field, Saturday had a ton of charisma (the dude is a hunk!) and immediately landed a broadcasting job with ESPN. The guy knows football, there's no doubt there.
The concern with the hire, in my opinion and in the eyes of many, is a lack of coaching experience. Okay, let me be more specific. A lack of professional coaching experience. He was a High School coach in Georgia for a few years. However, he's never worked as a coordinator. Never as an assistant, and certainly never worked as a head ball coach in the NFL, or college football, for that matter. However, this concern over his experience, or lack there of, isn't shared by everyone. In fact, the Colts owner, Jim Irsay, said that Saturday's lack of experience is a reason he got the job? It's a good thing?
That wasn't the only wild quote to come from Irsay during the press conference. Clearly, food was on his mind, as he attempted to make an analogy comparing building a football team and making sausage. Irsay said, "I don't know how to make sausage. I don't know what goes into sausage. But, I do know how to build a football team." It didn't make much sense, to be honest. It sounded more like the scene in Tommy Boy where Tommy is trying to use his dad's quote about the butcher but for lack of a better term totally butchers it.
The only thing that makes less sense than the sausage comparison, has to be the hire. How on earth can you try to talk yourself into a lack of experience being a good thing? No habits mean no bad habits? No experience means he's never lost a game? Now, I can't blame Irsay and company for firing Frank Reich. It was time. You can't do a merry-go-round of quarterbacks changing every year and expect to have success. You need some sort of consistency. It wasn't a good look, both on paper and on the field. The problem was it's not like there was nobody else to turn to. Irsay said he was the best available, but there's no way that's true. There are better options (way better options) already on the payroll. John Fox is a senior defensive assistant. He has tons of head coaching experience, including a Super Bowl appearance. Gus Bradley has been an NFL head coach, he's currently the Defensive Coordinator. You didn't have to look very far to find candidates for the Interim job, you didn't have to look outside the building!
It's clearly just the hiring of a buddy. There couldn't have been a real process behind this hire. I'm sure Jeff is a great leader, but there's a little more that goes into being a Head Coach in the NFL. If coaching experience doesn't matter and it's all about your passion and knowledge of the game and the X's and O's, and your gut…then could we end up seeing professional Madden players be NFL head coaches? Why not? They arguably know the game just as well as someone who played the game themselves. They are likely experts on game management, something we see current NFL coaches fumble every week. Game management is a crucial part of being an NFL head coach, you have to know when to use your timeouts and when not to use them. You need to know how much time you have to run certain plays. Then decisions like when to go for it on 4th down, and when to go for a two-point conversion, the best Madden players in the world know how to manage the game. The understand situational football. They can read defenses and develop schemes. I could see a team exploring this option one day, as crazy as it sounds.
The unexpected hiring of Jeff Saturday isn't the only example of an organization looking to hire a Head Coach with no experience. The Houston Texans were reportedly interested in hiring Josh McCown who also has no coaching experience, but has a relationship with the higher ups in the organization. Those are just two examples that we know of, I'm sure it happens much more often than the public knows. I say a team should go for it. Why not? The best Madden player in the entire world has to know what they're doing. I saw a movie once where a kid developed a wicked fastball after a freak injury, and he went on to play for the Chicago Cubs and even won Rookie of the Year. Would this be more crazy than that happening? I encourage NFL teams to make the leap and reap the benefits on your way to the Super Bowl.