An Interview with The Designer of Kim Mulkey's Pink Ostrich Feather Trimmed Jacket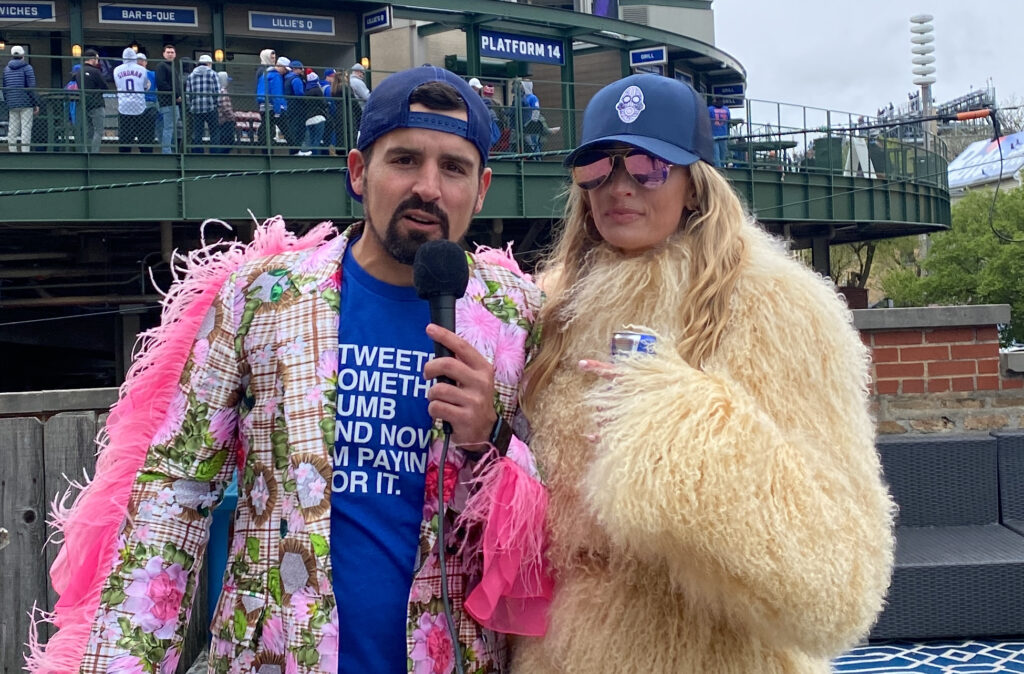 When it comes to the ven diagram of fashion enthusiasts and fans of dumb sports blogs, I have to assume there's not much overlap if any at all. They very well could be two separate circles. But sometimes, those two worlds combine. And not just when Russell Westbrook or Kyle Kuzma walk into an NBA arena, or when Jason Kidd rocks an oversized collar. Sometimes you tweet something dumb, get sent a $4,000 jacket, and wear it to a Cubs game. And when you do, sometimes the designer of that jacket decides to fly in for the game. In which case, you have to interview her, which is exactly what I did.
Meet Martha Gottwald, the creative director of NEUBYRNE and arguably the coolest person I've ever met. She was so much fun from start to finish through this entire process and even more fun and enthusiastic in person. If have even the smallest taste for fashion and/or design, I suggest throwing her a follow on Instagram here.