An Interview With That "Wrecking Ball" Singing Belmont Fan
Remember that Belmont fan who sang Miley Cyrus' Wrecking Ball during UNC's James McAdoo's free throw in Chapel Hill a few weeks ago? Well, we found him.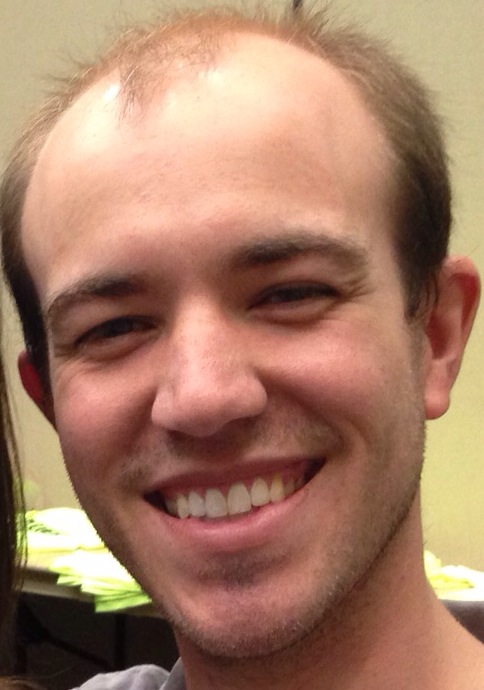 His name is Charles Van Dyke. He currently lives in Franklin, TN with his very understanding wife, his 2-year-old Belmont-fan-in-training son, and a little girl on the way. He went to Belmont in 2004, where he played in the school's pep band for three years. In that time, he went to Belmont's first three NCAA Tournament appearances. He currently is a season ticket holder and actually teaches Music Business at Belmont. No word yet on if he plans to sign himself to a huge record deal after his performance in Chapel Hill.
After finding Charles, we decided to ask him a few questions about his role in helping the Belmont Bruins upset the Tar Heels, 83-80. betway
KORKED BATS: What was the reaction after you were the only one in the arena making a noise during a free throw? استراتيجية لعبة روليت
CHARLES VAN DYKE: Just a lot of laughs from the Belmont group around me. I'm usually yelling stuff at all the Belmont home games, so it wasn't that out of the ordinary.
CVD: I left my costume at home that night.
KB: Did you plan to belt out a top-40 tune during a free throw or was it spontaneous?
CVD: I wanted to taunt UNC and yelling is what everyone does. I wanted to do something different, so I started thinking through every possible song. Somehow, 'Wrecking Ball' stood out above all of them!
CVD: I think we have all been touched by Miley in one way or another, so she's on everyone's mind, right?! No… just me? Weird.
KB: What is your favorite song at this moment?
CVD: I know this was so Summer 2013, but 'Radioactive' by Imagine Dragons gets me cranking that really loud every time!
KB: Do you plan to bust out some tunes for any other free throw opps?
CVD: Oh… you bet your bottom dollar I'll keep singing. If it's worked once, why not try it again?!
KB: What about going on tour? Have you thought about that?
CVD: My wife wouldn't love me being on the road. But if you have a hook up to sing a duet with Miley on her tour, let me know! حكم القمار في الالعاب
CVD: Chuck D., but I think that's already taken.
KB: Best basketball game you've ever been to?
CVD: Hands down, Belmont beating UNC! What a great win by a team that hasn't beaten a Top 25 team since 2003. Our guys have been chasing that for a while, so it was amazing to be there for it!
KB: Best free throw distraction you've ever seen?
CVD: I'd have to say myself with, "Wrecking Ball"! I never get tired of watching the video! The guy misses every time!
KB: Anything else you care to share?
CVD: Kids, please don't try this at home.
Obviously with his last answer, Charles clearly means: only try this at road games.
• • •
This post was created by Austin. You can follow him and his jokes on Twitter: @TheAHuff
And also, for up-to-the-minute sports jokes, follow Korked Bats on Twitter: @KorkedBats