Adrian Peterson's Unique Injury Rehab
Adrian Peterson has been hard at work rehabbing the first significant injury of his NFL career. If a player suffers a combo MCL/ACL tear, it typically takes a full year's worth of treatment to get anywhere close to full strength. After suffering the injury on Dec. 24, 2011, many would assume that Peterson might not be back to his full ability at any point this upcoming season. Well, Adrian Peterson is trying to change history. Peterson was recently removed from the physically unable to perform (PUP) list and has been cleared to practice with the rest of the team. He is even set to dress (not play) in the final preseason game this Friday.
While mentally, his spirits are high, he would be lying if he didn't owe a good portion of his physical progress to a unique support system:
FLINTSTONES VITAMINS
The Vikings running back has committed to a special dosage of these Flintstones Vitamins in order to maintain his status as a premier player in the league.  Peterson has been adamant about taking only the purple ones in support of his very own Minnesota Vikings. When asked if that was racist, Peterson responded, "So were the Flintstones".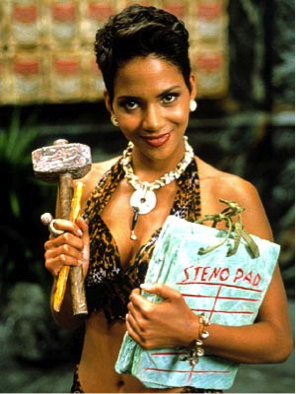 Peterson has not only taken up this very strict diet, but has also chosen to emulate Fred Flintstone in the training room. He has entirely sworn off wearing any form of footwear, and was recently reported as spending "ALL DAY" in the bowling alley, perfecting his twinkle toes.
Due to this increase in foot strength, Peterson has been able to improve his cutting and acceleration.  He has taken his barefoot training regimen to the practice field. New York Jets' coach Rex Ryan has even requested film for a few of the Vikings' OTA's earlier this offseason, claiming to have been so impressed by Peterson's quick recovery and improved footwork that he "needed to see it for himself."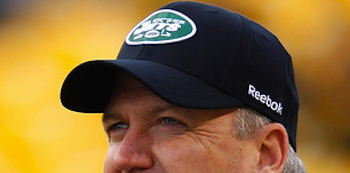 Peterson was questioned about his unorthodox training and rehabilitation tactics.  Many had asked him what would happen if the Flintstones Vitamins were to show up on the NFL's banned substance list. Peterson had a very logical solution, stating all non-purple vitamins from his personal stash will be crushed up and mixed into Gatorade bottles distributed to every player in the league. That way, if the substance were to be banned, every player would be suspended and there wouldn't be a league.
Trainers have been very impressed with the progress of Peterson.  He claims that he will be back stronger than he was before the injury.
In fact, Peterson said that he feels so good that he could "outrun the cops".
• • •
This post was created by Chris. You can follow him and his jokes on Twitter: @ChrisTrauma

Also, for up-to-the-minute sports jokes, follow Korked Bats on Twitter: @KorkedBats