A SPOILER-FREE Review of 'Nope'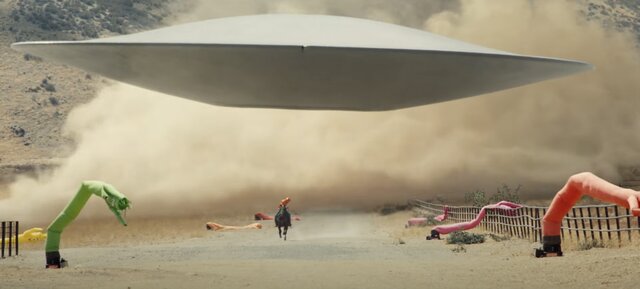 It's been a little over 18 hours since I walked out of the theater after watching 'Nope' and I'm still trying to process it as a whole. It's not a confusing story or baffling premise, but much like Jordan Peele's other films, it leaves you in a daze. To be clear, that's not a dig in any sort of way. Jordan Peele is the master of making your head spin with questions while still being 100%  clear on what the story and premise is. That's what sets him apart from any other director today, and it's so refreshing. 'Nope' may not be his strongest film, but it's fantastic and certainly one of my personal favorites of 2022.
It's like if 'Close Encounters' and 'Signs' had a baby
'Nope' is not your typical UFO/alien invasion film. It tells the story of Haywood Hollywood Ranch and the family that runs it. Early in the film, the patriarch of the Haywood family, Otis (Keith David) is killed on the ranch when objects inexplicably fall from the sky. In the aftermath, his son OJ (Daniel Kaluuya) and daughter Emerald (Keke Palmer) are tasked with continuing the work on the ranch and working as horse trainers on Hollywood movie sets. However, in the wake of Otis's death, business on the ranch has declined and OJ has resorted to a shady business deal with a nearby carnival manager named Jupe (Steven Yeun).
The mysterious death of his father and the shady goings-on around Jupe's carnival aren't the only troubling things going on either. OJ has witnessed some suspicious activity around the ranch and in the sky. He enlists the help of a young tech associate from Fry's Discount Electronics named Angel (Brandon Perea) and Emerald to document the activity on camera. Thus begins a hunt for UFO proof that takes some unexpected turns.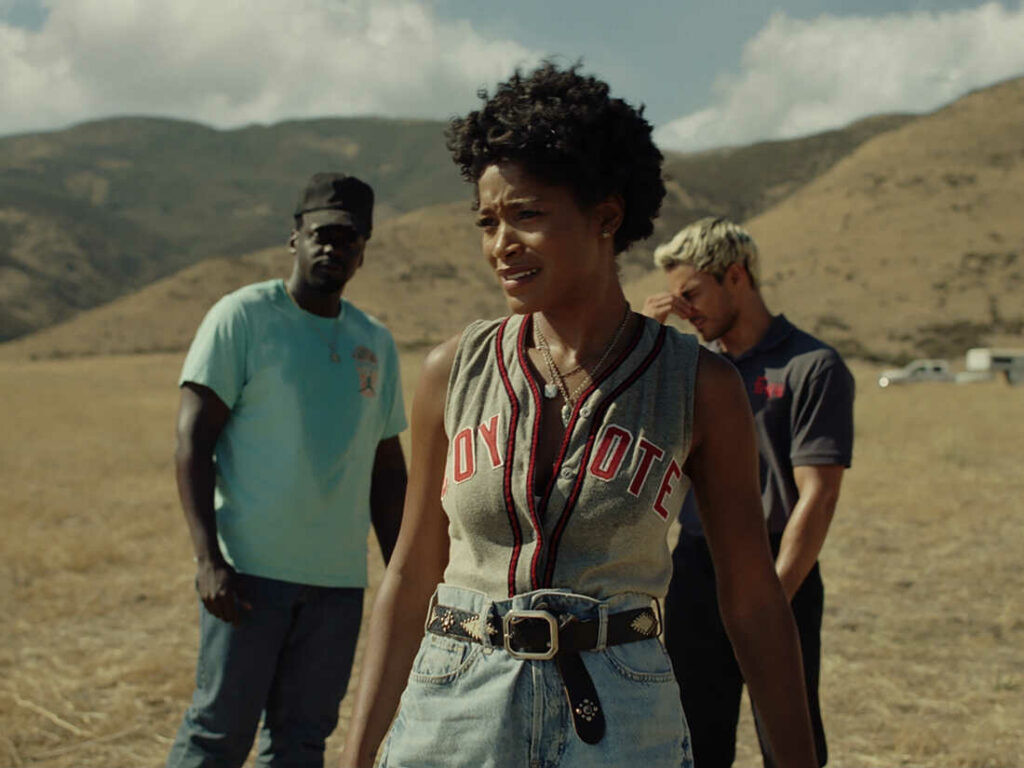 I jumped, laughed, and cried. The emotional triple-crown.
Jordan Peele once again has written a unique story with 'Nope'. It doesn't fall into the same category of horror like his previous movies. 'Nope' is much more on the level of Spielbergian-Horror, with traces of early M. Night Shyamalan and even Christopher Nolan at times. There are definitely alien-invasion thriller tropes in the film, but overall 'Nope' is refreshingly unique and thought provoking. Not to mention it's tremendously unsettling and gut-bustingly funny at the same time. Classic Peele.
The only downside I could find from a story-perspective is that Jordan Peele leaves a lot up to the interpretation of the viewer. For most viewers, there are subplots and background information provided that don't seem to fully connect to the main story or at least provide interweaving concepts into the conflict. Personally though, without spoiling anything, I personally love this method of story-telling because it keeps the wheel turning in your mind hours after you've left the theater.
Peele's movies so far have all been complimented tremendously by it's cast. 'Nope' is no exception. Kaluuya, Palmer and Yeun are all fantastic in the main roles, while the supporting cast in Brandon Perea and Michael Wincott fill out their roles and make their characters feel unique and real. I think come awards season though, you are going to hear the name Keke Palmer thrown around a lot. She truly is the heart and soul of this movie and Emerald is perhaps my favorite character in a Jordan Peele film to date.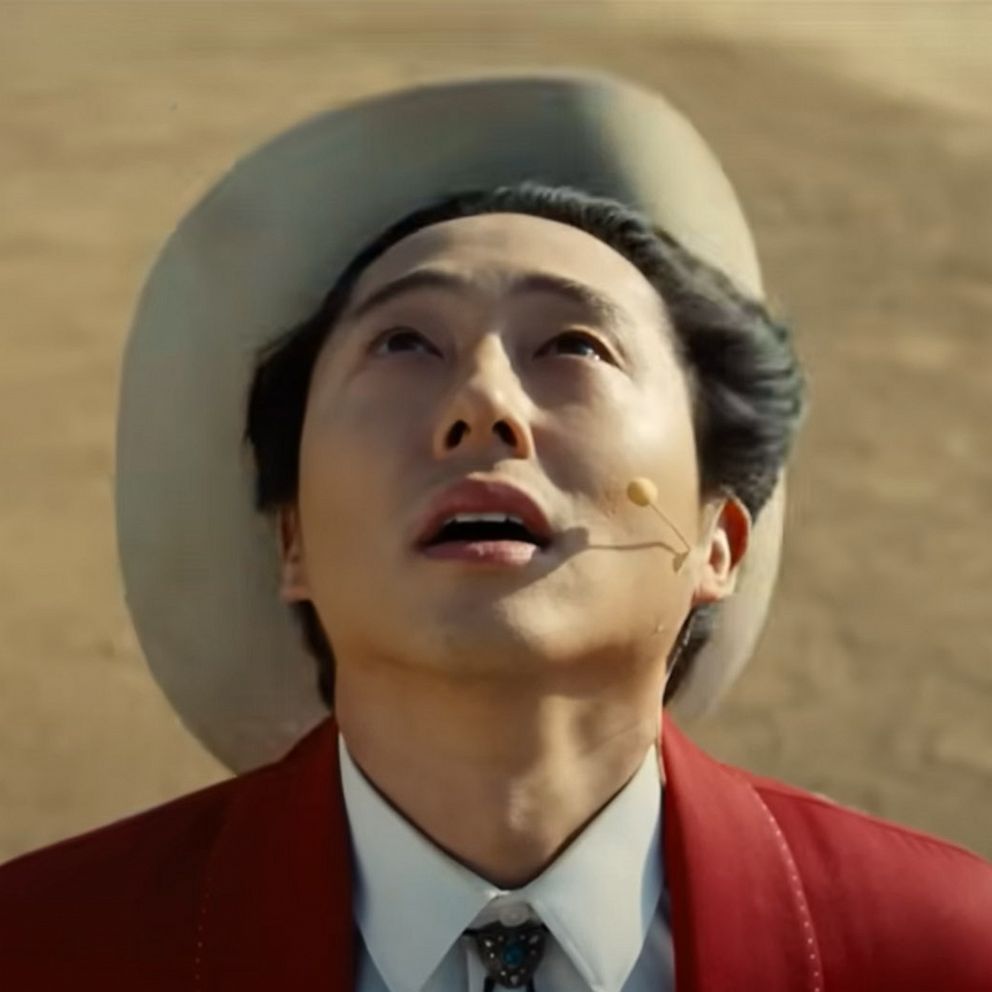 I See You, Hoytema.
'Nope' is also Jordan Peele's most visually stunning film thus far in his young directing career. Peele hired cinematographer Hoyte Van Hoytema who has shot films such as 'Interstellar', 'Ad Astra', 'Spectre', and many more. The scale, scope and beauty of 'Nope' compliments the limited location and small circle of characters. This little boy-brain didn't expect that. The use of IMAX and wide shots also made the ranch feel so big and emphasized the presence of an alien invader perfectly. I think you'll be hard pressed to find a better looking film this year…ok, maybe 'Morbius'.
I don't expect 'Nope' to be nominated for best picture at the Oscars next year. That does not mean it was a misstep for Jordan Peele. Not in the slightest. He took a chance on a movie that we likely would consider "out of his wheelhouse". In my opinion he knocked it out of the park. It likely will not be remembered as his best film, and I think for some viewers it will be too different from what Peele has already done. This is sure to leave a bad taste in their mouths. It does lack the groundbreaking feel of his prior two movies, but don't let that deter you from seeing one of the more enjoyable movies of 2022 so far.
VERDICT: 4 out of 5 Stars
So what do you think? Be sure to holler at us on Twitter (@korkedbats; @thecineboiz) and Instagram (@korkedbats2; @thecineboiz) and let us know how you feel.Also, be sure to follow Korked Bats on YouTube and The Cineboiz on Twitch to catch us live, and subscribe to The CineBoiz Podcast wherever podcasts are found!