A Recap of The Bachelor From A Guy – Hometowns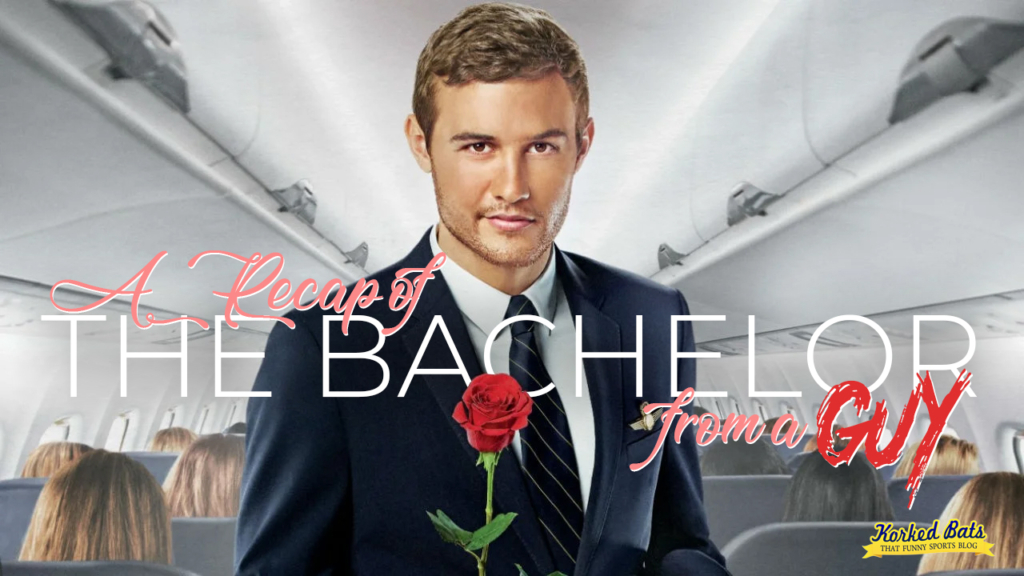 Before we begin this week's recap, I have to share a personal anecdote. Prior to the NBA All-Star Game on Sunday night, Tenille Arts – of The Bachelor/The Bachelorette fame – performed the Canadian national anthem, O Canada. As a devoted watcher of The Bachelor, this, of course led me to make a joke on Twitter about it.
A day later, she responded to this tweet and hit me with a "like." That's all that was needed for her to become my new favorite country music singer.
I'm easily persuaded.

I also got a "like" from @TenilleNation. (not to brag)
Ok, on to this week's episode.
Before we dive in, I have to say that I never would've guessed that half of the final four would be here. Obviously, we all knew Madison and Hannah Ann were shoo-in's. To put this into March Madness terms, they were 1-seeds. But Victoria F. who started off with a "the only thing dry about me is my sense of humor" joke, and Kelsey who spent four of her first six days sobbing over a bottle of champagne. They are clearly the George Mason and Loyola Chicago of this tournament.
Hannah Ann's Hometown
Knoxville, Tennessee
Upon arrival to Knoxville, Hannah Ann explains that her dad is in the lumber industry, so they go ax throwing because clearly neither she nor I could come up with anything more exciting to do in Knoxville. But it's ok, a basic date suits Peter well since he too is basic.
This might come as a shock, but Peter had a really difficult time getting an ax to stick into the wood targets. This to me was a metaphor for the idea of a legitimate relationship being able to crack through Peter's thick wooden block head. After failing to do the one thing you're required to do while ax throwing, Peter tried his hand at chopping a block of wood with an ax, and in turn, showed us firsthand why he became a pilot. Because he's clearly not about dat lumberjack life, dawg. Hannah Ann may be a Babe, but Peter is clearly no Paul Bunyan.
After embarrassing himself on national television for the umpteenth time this season, Peter sat Hannah Ann down and showed her a list he wrote of things he loves about her.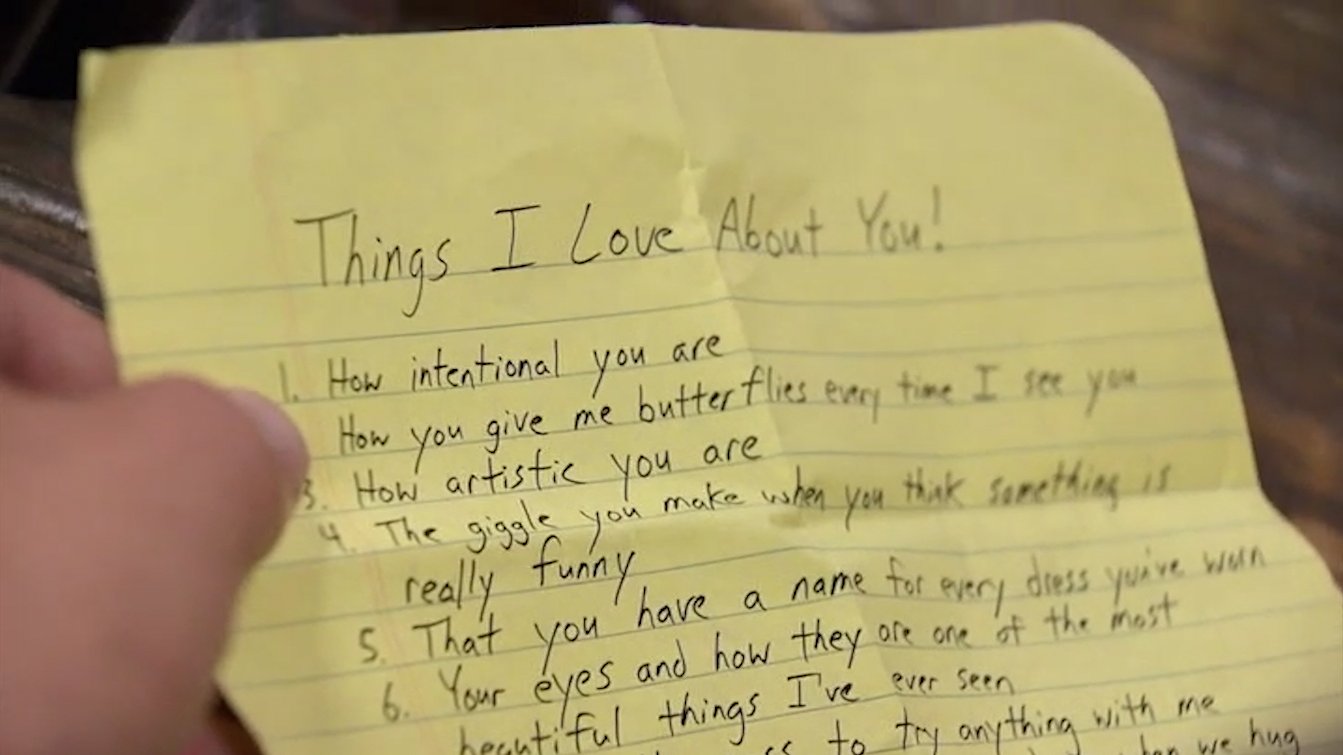 Before we move on, can we please point out a few of the items on this list of things he LOVES about Hannah Ann?
the fourth thing he thought of was "The giggle you make when you think of something really funny."

not to go all newspaper editor on him, but couldn't he have just said "your laugh?"

the third thing on this list is "How artistic you are" – ummm, ok.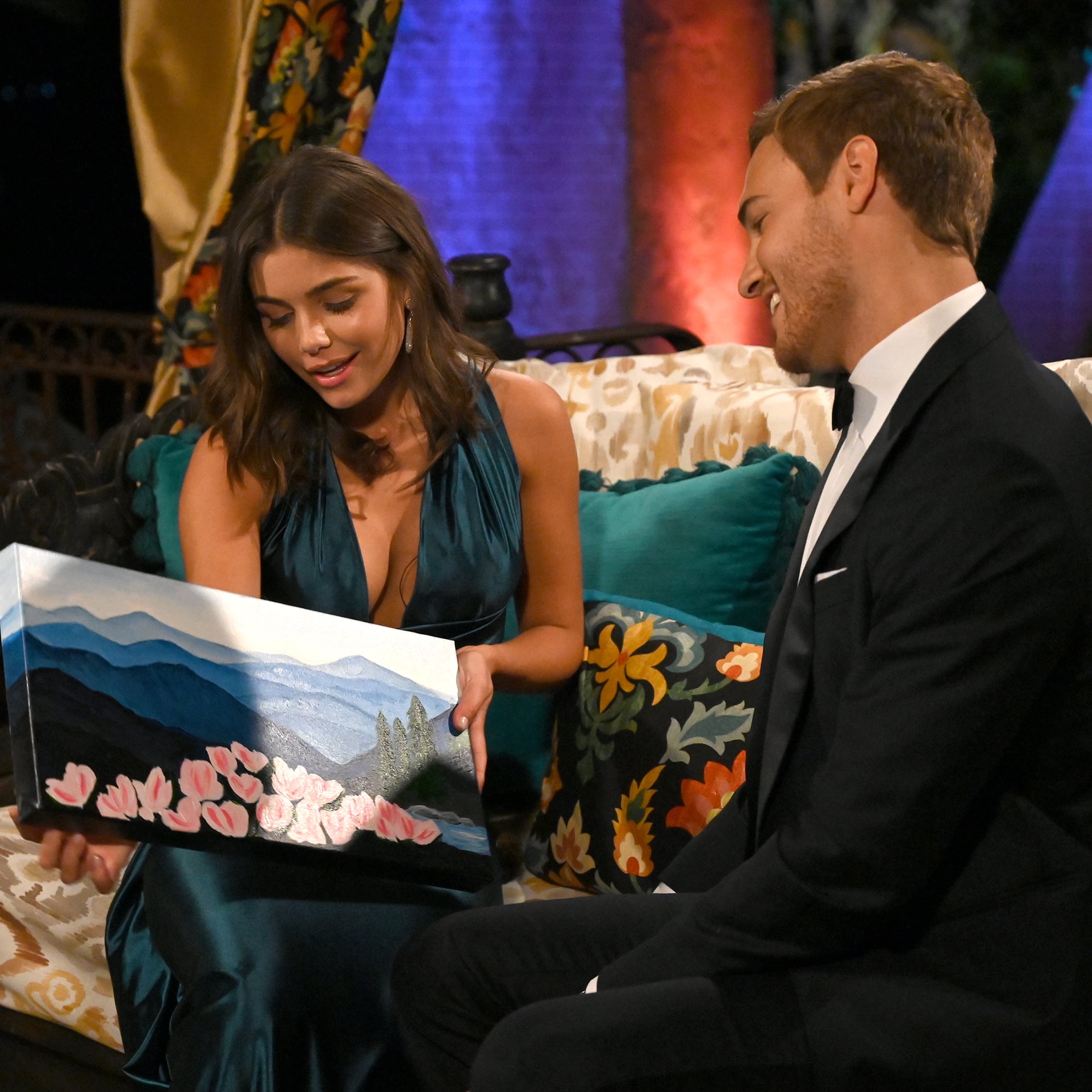 After he shared his list with her, the two of them started making out in the middle of a restaurant, because apparently they're THAT kind of couple. Gross.
That night, he meets Hannah Ann's family and they sit down around the dinner table, and the first question he is asked is, "Do you like Tennessee?"
Peter answers, "I do. I've never been to Knoxville. It's very beautiful." Ok, first of all, if an abundance of hills, concrete, and construction is beautiful to you, then yes, Knoxville is very beautiful. But look, Peter, you're in SEC country, when they ask if you like Tennessee, they don't mean the state. They mean the Vols. Are you sure you're ready to hear Rocky Top every Saturday for the rest of your life, including the first song you hear after "you may now kiss the bride" at your wedding? Because if you choose Hannah Van Gogh, that will be your life. That and trips to TaxSlayer.com Bowls every other year.
Hannah Ann's dad, Rick (perfect dad name), pulls Peter aside to talk to him, and this is the first time Peter's been grilled that hard since he was sunburned on that Peruvian date with Victoria F. Peter tells Rick that he's going to tell her he loves her that night, and if Rick had been sipping scotch, he would've hit us with a spit take upon hearing that. He told Peter to pump the brakes, pilot. You better not say the L-word, you son of a bitch! You better not say it unless you actually mean it. Which I think surprised Peter a little bit, because "love" is a zero gravity word for Peter. It carries absolutely no weight. In fact, the only L-word that carries weight for Peter is "Latvian sauna."
As a guy who grew up in Tennessee, I can attest that while fathers of southern women are some of the nicest men you will ever meet, they are also some of the most intimidating. Especially if they still have a worn McCain/Palin bumper sticker on their F-150, because odds are they're card-carrying members of the NRA. Listen, you DO NOT test a man who rocks a zip-up fleece vest over a button down oxford shirt. Just trust me.
I'm sure they edited it out, but I don't doubt that Hannah Ann's dad Rick threaten to choke him by sticking his double-barrel shotgun down his throat. "You think that golf cart tore you up? Just wait until you meet the Rick-Shaw! Wooooo!"
The date ends with the two of them sitting out on a wicker bench on the patio in front of the house, where Hannah Ann tells him she loves him, and Peter says, "I can honestly say that I'm falling in love with you." Oh dammit, Peter. Did you not listen to a word Rick said??
Click the arrow to advance to Kelsey's Hometown…