A Razor To The Back Of The Head
Just when you thought no one could (or would want to) top Tony Allen's Memphis Grizzlies haircut, Arkansas Razorback freshman wide receiver Quinta Funderburk goes and does something like this: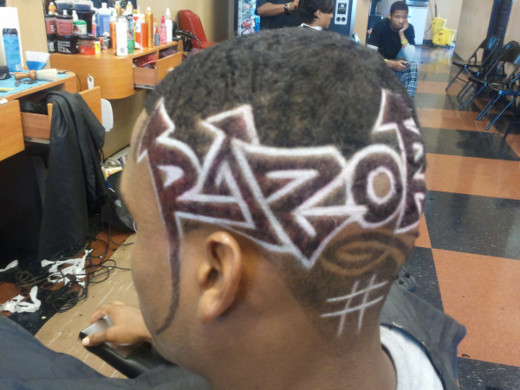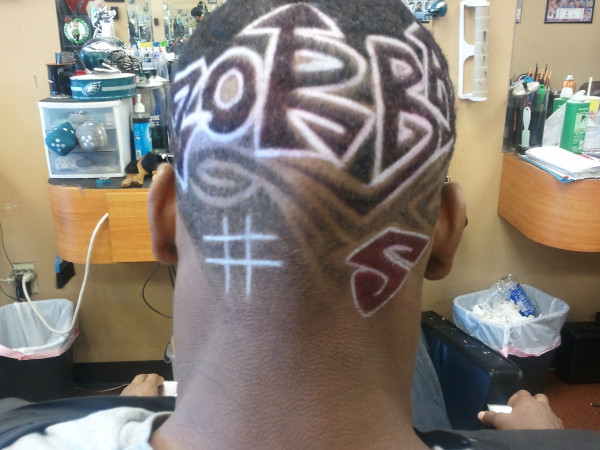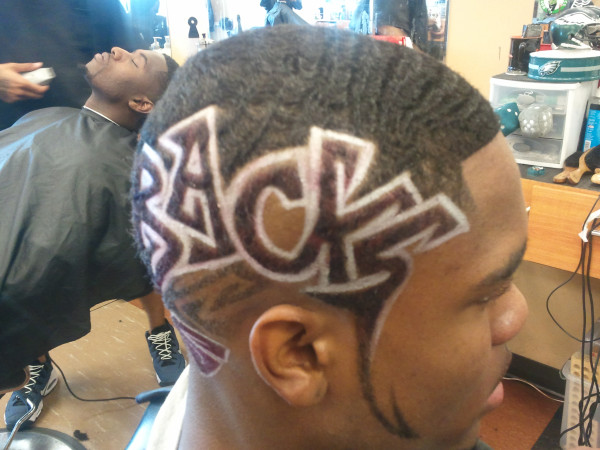 I guess Quinta doesn't plan on going out in public anytime soon. Or maybe he's going to quit football and join some underground Need For Speed racing gang. Maybe he's just being considerate to the fans… You know, give them something to look at while Quinta stands on the sidelines with his back to the stands.
What honestly goes through this kid's mind? Does he just wake up one morning and think, "Wooo! Today is the day I'm going to get a Banksy inspired haircut that even Ed Hardy would think is 'too much.'"