Ron Artest is crazy.
If you're just waking up from a decade long coma, allow this graphic to prove the point: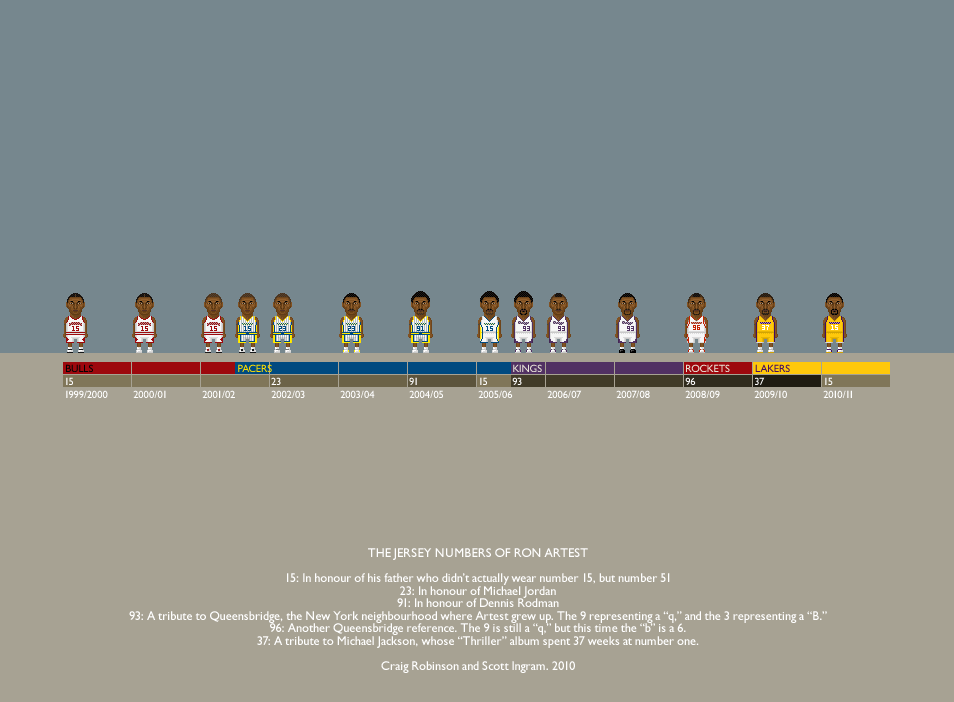 Click on the image to make it larger.
Let's recap his numbers worn in the NBA:
15 – This proves that Ron Artest has dyslexia.
23 – This proves nothing. Everyone wanted to wear 23 in basketball.
91 – In honour of Dennis Rodman? We should have seen his craziness coming.
93 – I have no idea what to take away from this number choice.
37 – Is it surprising that this number makes the most sense out of any of the others? He is that crazy.
Let's hope Ron Artest has many more years and numbers in the NBA. This just keeps getting more and more ridiculous.
This image is courtesy of Flip Flop Fly Ball.