A Look At The Texts Andy Dalton Sent Dak Prescott After Joining The Cowboys
In one of the most "we need sports bad because we have nothing else to report on" reports since quarantine started, apparently Andy Dalton sent Dak Prescott a text message letting him know he was available to help in any way, and Dak sent a text back in appreciation.
So what did those texts say? We've got them right here.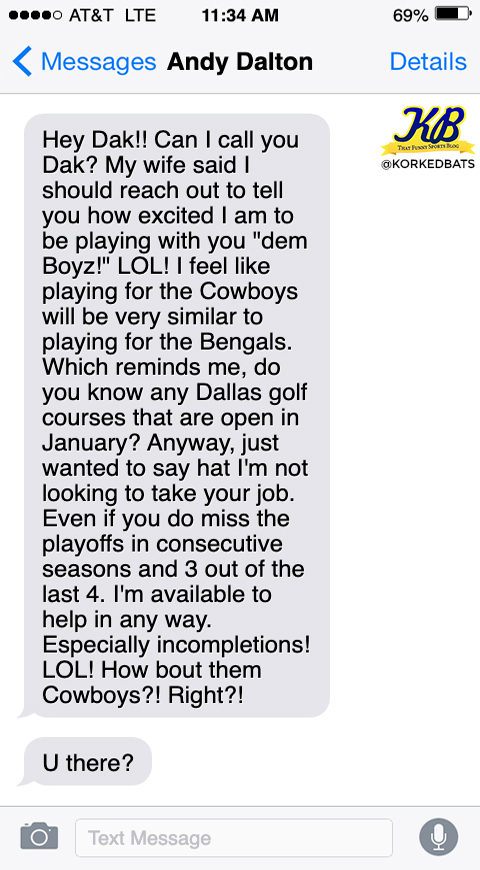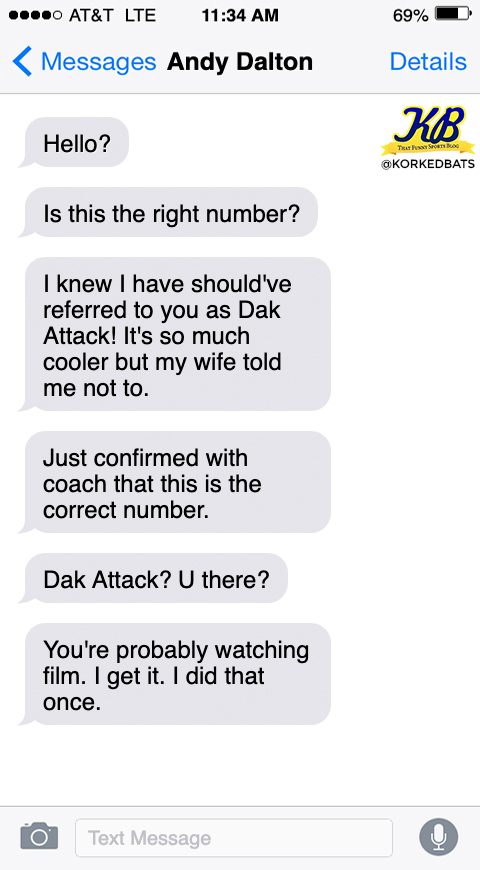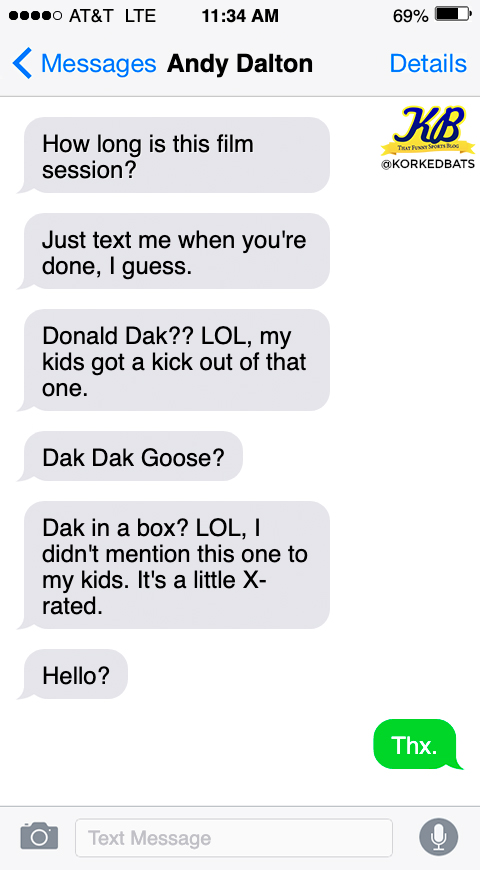 [divider][/divider]