A.J. Brown's A Great Wide Receiver Because He Refuses To Drop Anything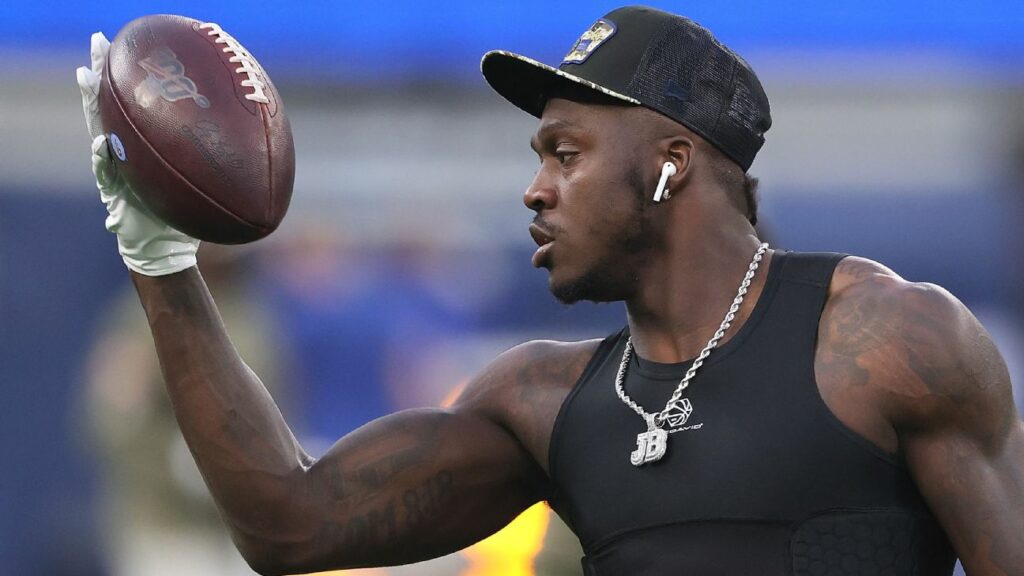 So Deebo finally got paid by the Niners (3-years, $73.5 million with $58.1 guaranteed), this came shortly after Terry McLaurin was paid by the Commandskins and A.J. Brown's former college teammate DK Metcalf got paaaaaid by the Seahawks. Naturally, a wide reciever would see these signings and get excited. But for a wide receiver who's already been paid that kind of money, he saw it as an opportunity to clap back at his former franchise.
Quick, enjoy that tweet before he deletes it.
Are we still doing this? Yes? We're still doing this? Ok, I guess we're still doing this.
Like a good wideout, A.J. Brown refuses to drop anything. The grudge being held since late April still exists. This also proves A.J. either clearly doesn't know how the salary cap works or he doesn't care. But the more he tweets, the more I want to move on from him. In the way that my wife tries to take my phone away from me while we watch Stranger Things to make sure I "pay attention," someone needs to take away A.J. Brown's phone away from him. Because it's not doing any good for him. I was talking to a Philly fan this weekend. He was naturally stoked to have A.J. I told him you should be stoked. But what you need to worry about is A.J. from January to September, when he has way more time on his hands (Unless the Eagles let him suit up for the Phillies). That's where he'll probably start to wear on the much more aggressive fanbase of the Eagles.
Have you ever been in an argument for so long that you've forgotten what you're even still arguing about? That's what this is starting to feel like. For the Titans fanbase and A.J., this is our "We were on a break!" argument. It will probably continue for seasons. And the hashtag CarryOn is incredibly ironic comedy, because A.J. has managed to do anything but. Don't get me wrong, there are also many Titans fans who refuse to #CarryOn either, but A.J. carries a lot more weight and a much louder megaphone in this narrative.
I'd love to move on from this divorce amicably. Not with my ex constantly bringing up old arguments.