A Holiday Gift Guide For Her
It's the holiday season again. You can tell from the number of Amazon Prime boxes arriving on your doorstep, the number of commercials that feature cars with giant bows on them, and the number of people in public saying, "Happy holidays!"
I've noticed that many blogs this time of year like to share gift guides of things they like to give people of the opposite sex. Since this too is a blog, I decided to do the same.
However, before I begin, please remember this is a sports blog and not a fashion or lifestyle blog, so if my suggestions aren't that good, please keep it to your damn self.
[divider][/divider]
A Peloton
What better way to tell your partner that you love her then spending a couple grand on a stationary bike. When she first sees it, she might look insulted. That's mainly because you two probably set a spending limit for your gift exchange. That's ok. You know how it's better to show up to events overdressed rather than underdressed? Well, with Christmas gift exchanges, it's better to overspend than underspend.
Trust me. The Peloton is the gift of the holiday season. It's this year's Tickle Me Elmo of Christmas '96. From what I can tell, at least. Peloton has been in so many headlines this year. Admittedly, I'm one of those people who only reads headlines without clicking on the articles, but I'm sure they were all rave reviews and not negative at all. I mean, have you seen their commercial?! It's inspiring for guys to get their partners a Peloton and make them use it!
If she continues to look insulted, make sure you tell her that its an investment, and if she uses it 6 days a week for 50 weeks out of the year then you'll make your money back easy.
[divider][/divider]
A FitBit
If there's one thing I know about women (and I probably don't even know that much), it's that they love jewelry. That's why you see so many Zales commercials this time of year. So why not get your partner some jewelry?
Problem is, you blew most of your gift money on that Peloton, so you can't give her anything covered in diamonds or coated in gold. So get her a FitBit. It's like a bracelet coated in guilt. Who wouldn't want to know how few steps they took today or how high their heart rate is after merely walking to the mailbox?
Plus, you won't be able to be around your significant other 24/7 to remind her to workout (to make the Peloton investment worth it), but a wearable wrist boot camp instructor can!
[divider][/divider]
A Gym Membership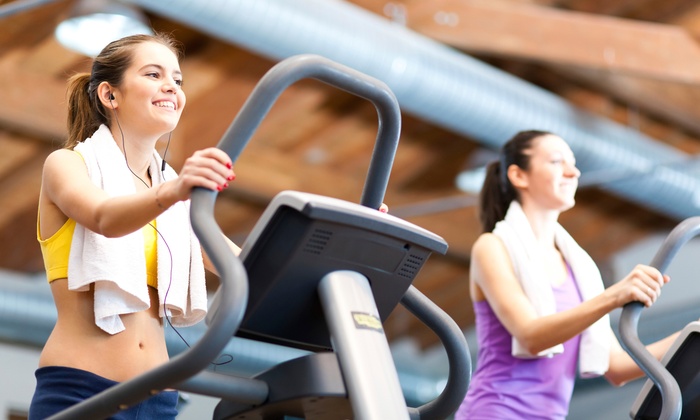 Gym memberships are really expensive. If you and your partner are on separate bank accounts, she'll really appreciate you footing the bill for a year's worth. It's extremely thoughtful.
If the two of you share expenses, just tell her that you know she needs some "ME time," meaning muscular exercise time. The gym membership will allow her to get away for a bit. Instead of running errands, she can just run. Instead of raising the kids, she can just raise her heart rate. Instead of doing the dishes, she can lift plates.
Again, if she looks insulted, it's probably because the membership is just for her. Assure that she may not be willing to admit it, but she NEEDS this. A chance to get away daily.
[divider][/divider]
Another Peloton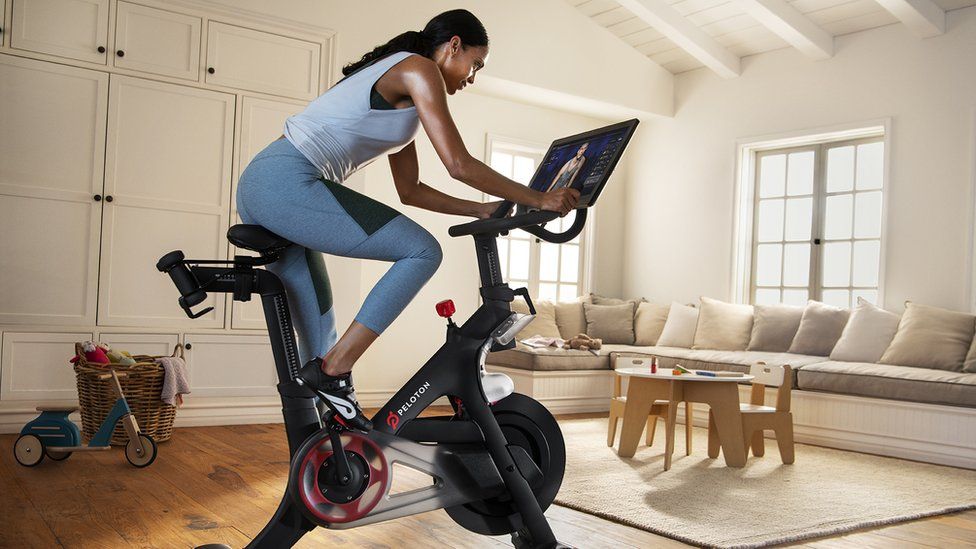 I'm telling you, the Peloton is the hottest item this year. Think about getting her two Pelotons, one for the living room and one for her bedroom, so when she wakes up, she can be reminded to get a sweat in. Women love to be reminded of things… especially daily workouts. How do I know? I saw it on a Peloton commercial.
[divider][/divider]
A Letter Board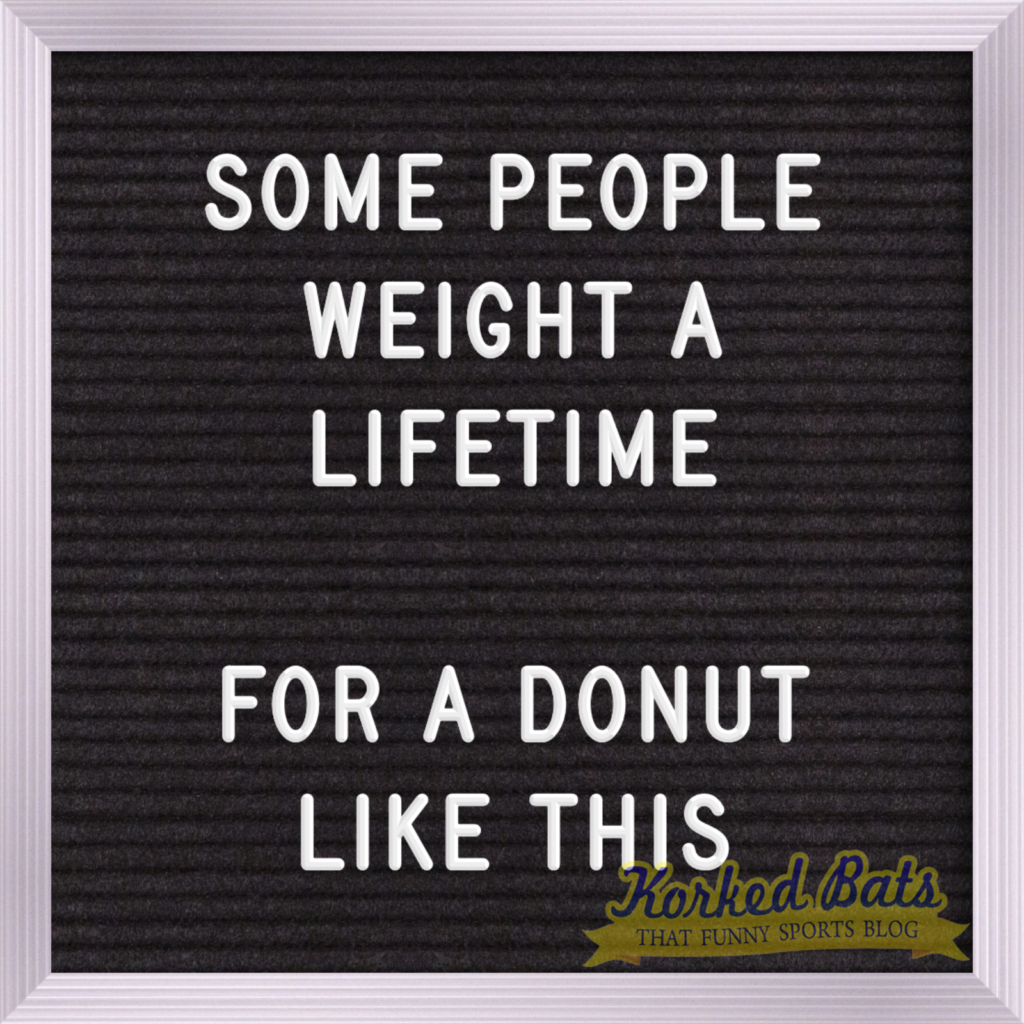 OMG! If there's one thing women love, it's stealing your favorite hoodies. If there's two things they love, it's stealing your favorite hoodies and LETTER BOARDS! Why? Because women just have to express themselves with witty puns and inspiring quotes and then place it in their home for guests to see.
Question: did you remember to "Live. Laugh. Love." today? No? Probably because your partner doesn't have a letter board!
In fact, maybe you can pair it with another gift. For example: if you got your partner a pair of tickets to see Lizzo back stage, maybe announce it with this board. But be coy about it so it's not so obvious, and let her know you got her two tickets in case she wants to bring anyone else…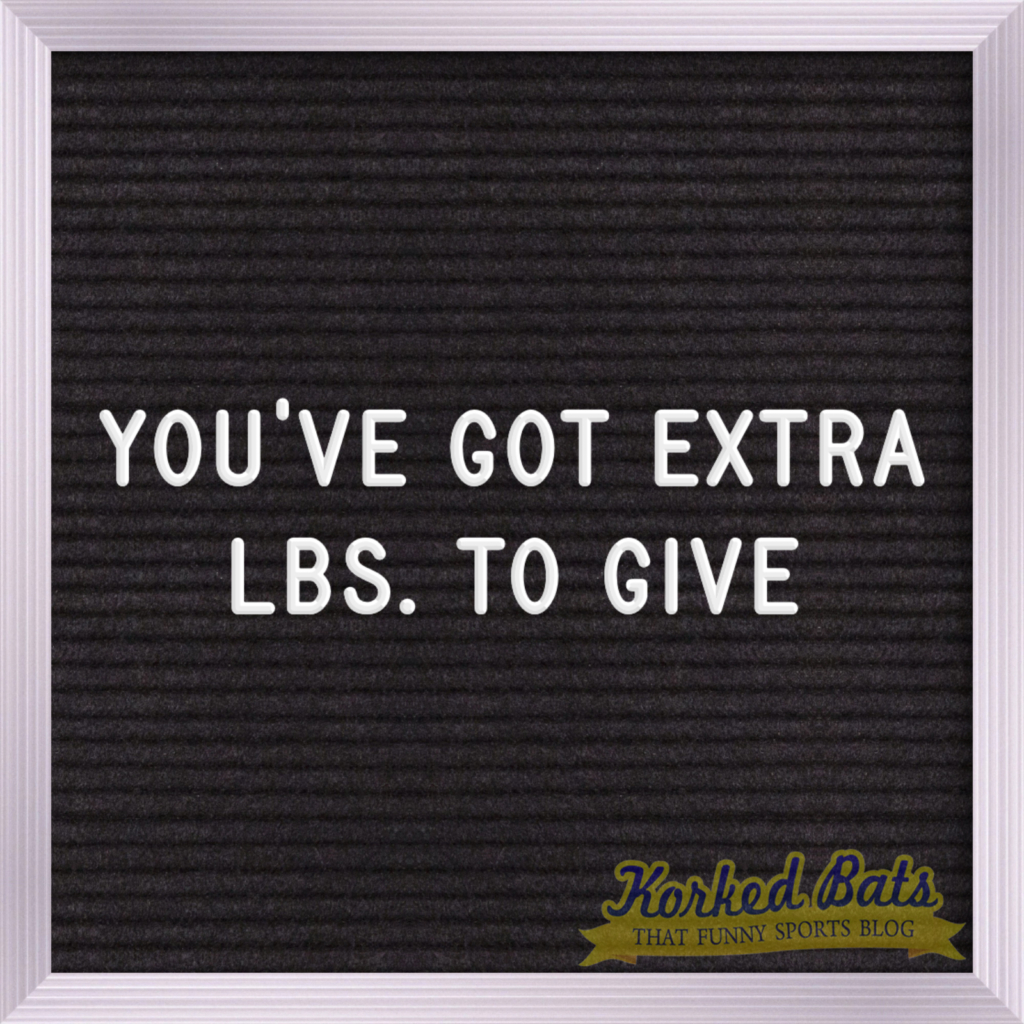 [divider][/divider]
Some Beer
If you're partner likes to get down with some beer, first of all… lucky! It's like you're dating/married to one of the guys. I bet she plays fantasy football and burps too. Sigh. I wish my girl drank beer and played fantasy football and burped. Only beers my wife likes is De Beers, amirite?!
If your partner is into beer, maybe get her some that she can't get her local grocery or liquor store. I suggest this beer from a local brewery out of Nashville, Tennessee.
Fat Bottom Brewery makes a beer called the American Ruby Red Ale, and I guarantee she'll love it. Tell her it's a very thick beer that you got just for her. If she says the two of you can share it, tell her, "No, I got it just for you. I don't like mine thick." And then maybe reiterate, "I don't like mine thick AT ALL."
If she's not much of a beer girl, maybe just opt for some wine. May I suggest a good one?
Make sure you tell her that you immediately thought of her the moment you saw it. Women always like to know they're being thought of.
Tell her it's a full-bodied wine. If she again suggests that you share the bottle, tell her, "I don't like mine full-bodied. I don't like mine full-bodied AT ALL."
[divider][/divider]
A Funny Graphic Tee
There's nothing funnier on the entire planet than a t-shirt with a funny saying or image on it. I mean, I see people walking around in their shirts that read: "My other shirt is a Corvette" or "FBI: Female Body Inspector" or a shirt that just says "I love lamp." Because remember that line from that movie? OMG! Classic! LOL! ROFL! LMAO!
Plus, how many times is your wife or girlfriend stealing your t-shirts, amirite fellas? Laugh out loud. Well, why not get her a shirt of her own, so she can leave your shirts alone. From what I know, girls like to wear their shirts EXTRA baggy, so go ahead and get her a XXL or XXXL. She'll be really glad you got that size.
[divider][/divider]
Look, if you think this list sucks, it's because it does! And really that's on YOU for turning to a comedic sports and entertainment blog for gift advice on what to give your significant other.
Don't get your wife or girlfriend ANY of these things! Get her something sweet and thoughtful. If you don't know what that is, it's probably because you're a crappy husband or boyfriend who turns to sports and entertainment blogs for gift ideas. Be better.