A Collection Of Tweets From Titans Fans Overreacting To The First Half Of The 49ers Game
Titans Twitter is one of my favorite Twitters in all of sports. To me, it's the middle part of the ven diagram of Vol Twitter and Braves Twitter – who are two of the strongest (or to opposing fan bases, annoying) fan bases on Twitter. I'm not saying Titans Twitter is on those levels yet, but it's on its way. Especially when things are going well for the Titans.
But when things are not, like a 1-3 stretch over the last month, things can get pretty volatile. I've said before that when the first thing goes bad in a Titans game, it's like a race to see who can tweet the biggest overreaction. Who wins?
Nobody.
Nobody wins.
(Except maybe that OldTakesExposed guy.)
So naturally, when the Titans went down 10-0 to the 49ers at home, the fiery hot takes were flying like the ashes over Pompeii.
So I decided to share some here…
These came after the Titans' opening drive:
Let me repeat: the Titans' OPENING drive.
If there was a race to the most dramatic overreaction, these two would be the Usain Bolt and Marion Jones, steroids and all.
A lot of people thought it was the run call on 2nd and 18 on their opening drive that was the nail in the team's coffin:
The Titans ended up converting the 3rd down right after this play.
49ers Reporters Weren't Immune On Thursday Night:
The Oof Size was lowered in the second half. Also, while we're on the subject, are there any dryers or actual appliances that have Oof Size knobs like this? Feels like a wasted feature.
This one's my favorite:
Something about the irony of a lawyer who built an entire career on writing two-paragraphed blogs off of other people's reporting calling someone else a fraud. Takes one to know one?
After Geoff Swaim's holding call that wasn't actually holding:
Other fun tweets from the first half:
The Titans lost Week 1 38-13. A game that was 24-6 by halftime. This week, they trailed 10-0 at halftime. And won 20-17.
I was alive for the Ken Whisenhunt-Zach Mettenberger era, and you sire are NO Ken Whisenhunt-Zach Mettenberger era. This team was about twenty face palms and a pregame selfie away from being that.
These tweets came in the second half DURING a 15-play drive that ended in a Titans field goal:
This horrific offense went on to put up 3 points on this drive and 17 points later on in the half.
These aren't overreactions, just two consecutive contracticting tweets I found funny:
Calm down, Joe. We're allowed to praise the guy who catches the ball, but don't you dare shine a lick of praise at the guy who throws the ball. Again: guy who catches ball = bad boy, but guy who throws it = bad player.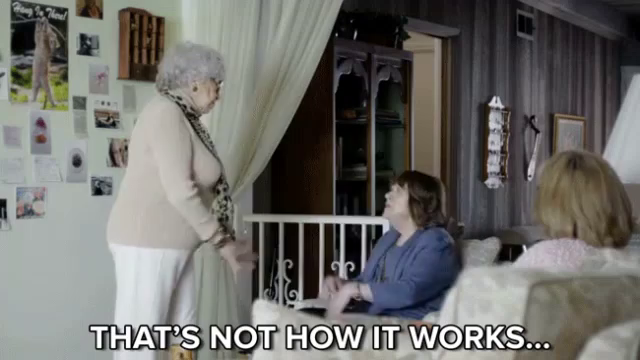 This isn't an overreaction tweet, just one I felt needed to be shared:
I miss him too.
Ok, one more overreaction tweet:
I got ratio'd so fast on this tweet. But I don't understand why? Did Urban Meyer do something?