A Collection of The Coolest Videos & Pics From Tennessee's Upset Win Over Alabama
Not sure if you've heard or not, but the Tennessee Volunteers upset the Alabama Crimson Tide, 52-49, for the first time since 2006 on Saturday. It was an epic game with an even more epic ending and the most epic celebration. Pretty sure Vols is short for Volcano because that hill has been ready to erupt for 16 years, and it finally did. And the lava flowed orange through the streets of Knoxville. I'm sure many of you have seen most – if not all – of these videos, pics and tweets by now, but if you haven't, have fun reliving the greatest Third Saturday in October since quite possibly ever.
And because we're starving artists trying to make this dumb sports blog into a thing, we've also got some pretty dope shirts available to remember the greatest Tennessee game since '98. Click on any of the images to purchase.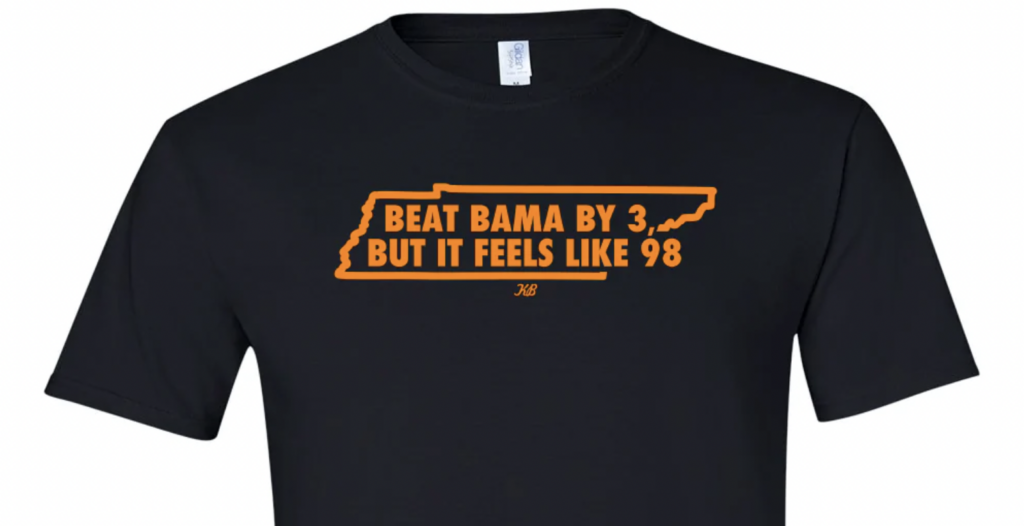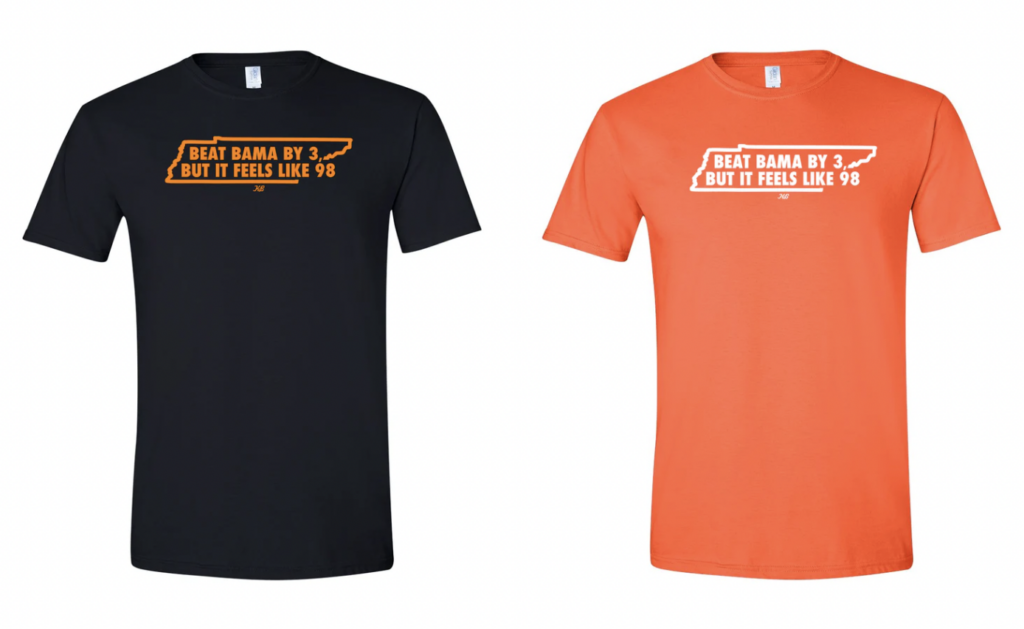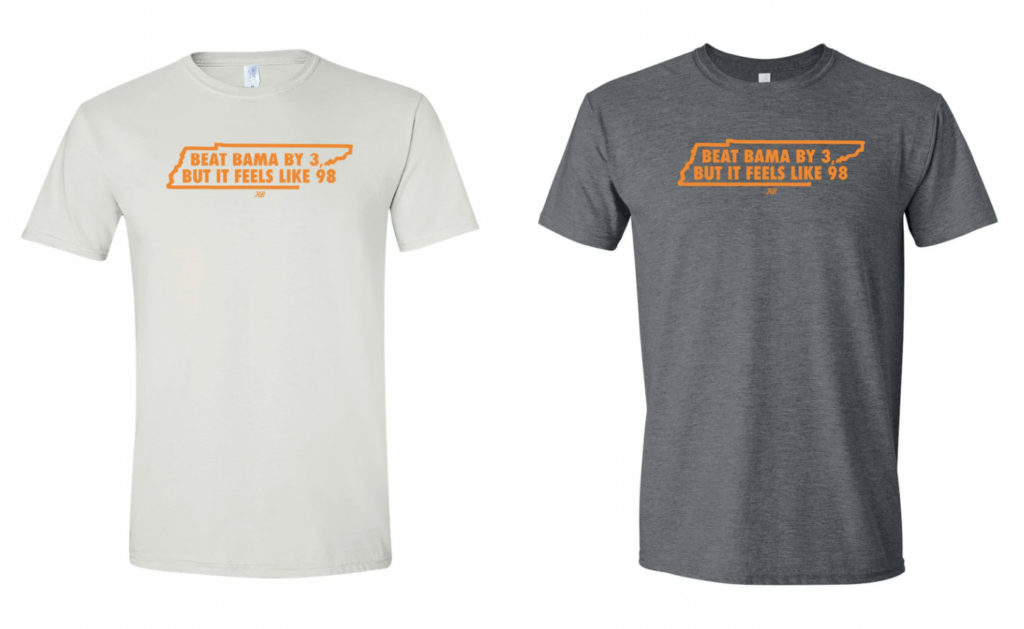 Shameless? Maybe, but who cares? 52-49!!!!!!!!1!!!!