A Collection of Luis Suarez Biting Pictures
During today's Uruguay vs. Italy match, a game in which Uruguay advanced to the knockout round of the 2014 FIFA World Cup, Luis Suarez bit Italy's Giorgio Chiellini in the shoulder. That led the Internet, including us here at Korked Bats, to have as much fun as we could.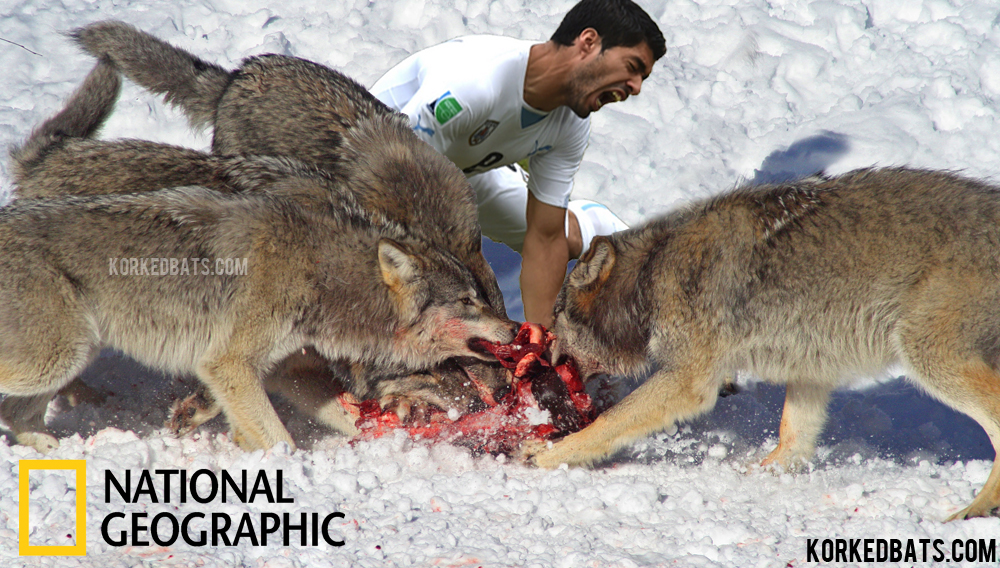 That National Geographic special on Luis Suarez was so captivating.
• • •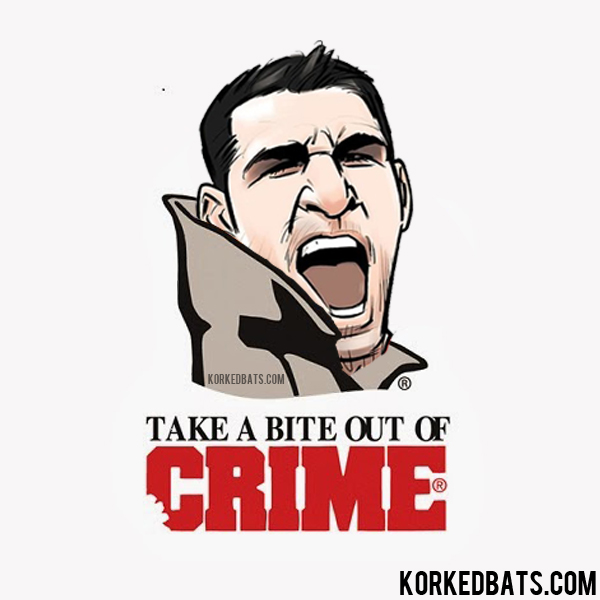 Remember when Luis Suarez's nickname was The Crime Dog?
• • •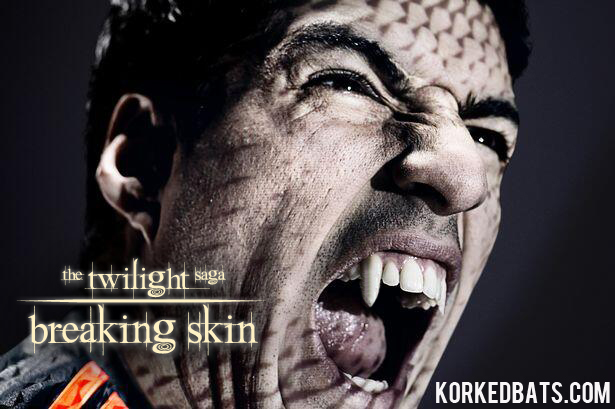 Ugh. I thought they were done making these movies.
• • •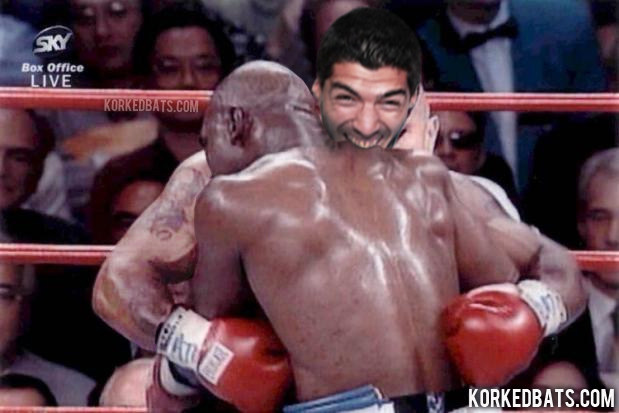 Who can forget Luis Suarez's infamous fight against Evander Holyfield?
• • •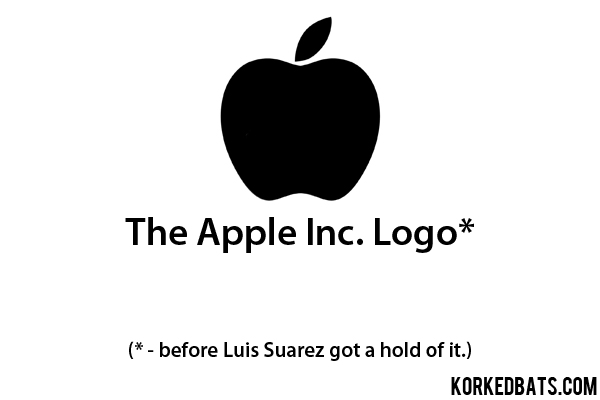 So that's how the Apple logo got like that!
• • •

Does anyone remember Luis Suarez's classic Tootsie Roll Pop commercial?
• • •
This post was created by Austin. You can follow him and his jokes on Twitter: @TheAHuff
Also, for up-to-the-minute sports jokes, follow Korked Bats on Twitter: @KorkedBats