A Breakdown of The Rams New Uniforms
Every new NFL uniform for the 2020 season has been unveiled, which means the Los Angeles Rams have finally unveiled theirs. And in typical LA fashion, they were the last ones to show up.
The season doesn't start for another few months (if at all), and the Rams are already starting with two MASSIVE L's. The first came a month or so ago when the Rams dropped their brand new, and much worse, logo. Basically the aftermath of a Chargers logo and Internet Explorer logo one-night stand. The second L came this morning when the Rams unveiled uniforms so bad, Oliver Stone would've turned them down for Any Given Sunday.
Obviously, nothing can win on the Internet. Especially Twitter. It's a cesspool of hate and disapproval. If Mother Teresa had a Twitter account, the Internet would roast her. Even Ellen's currently getting canceled on Twitter. But these new Rams threads deserve every last bit of it they receive. Calling them atrocious would be a compliment.
They've been compared to everything from IKEA logos to Best Buy uniforms, which in case you were wondering aren't the best things for NFL uniforms to be compared to.
It's almost as if the Rams sat on their horrific logo release and thought, "How can we embrace that suck and double down on the horrible attention and publicity we got from it?" Well, mission accomplished you bozos.
We decided to take a deeper dive and breakdown these things all the way.
Click on the images to make them larger.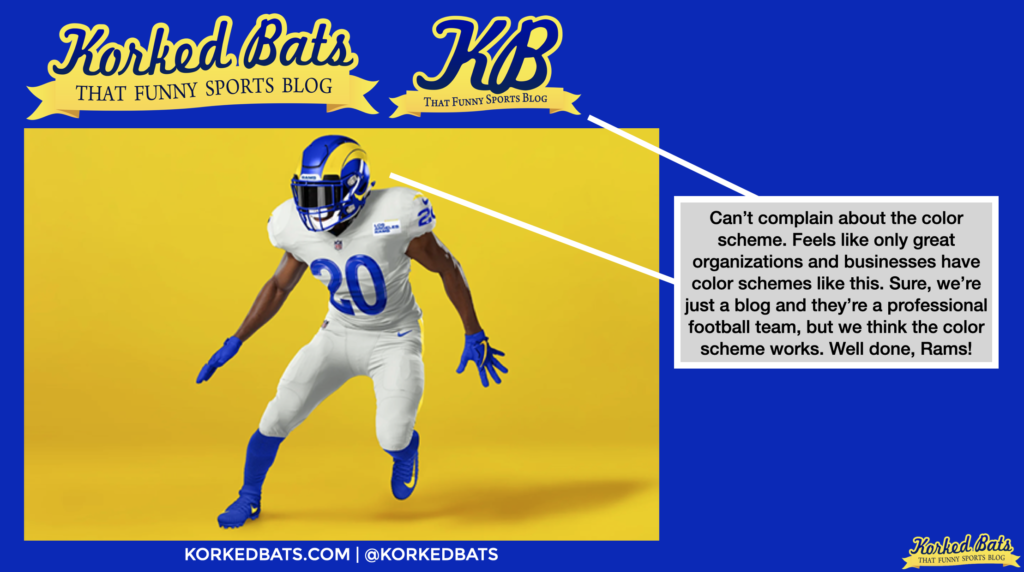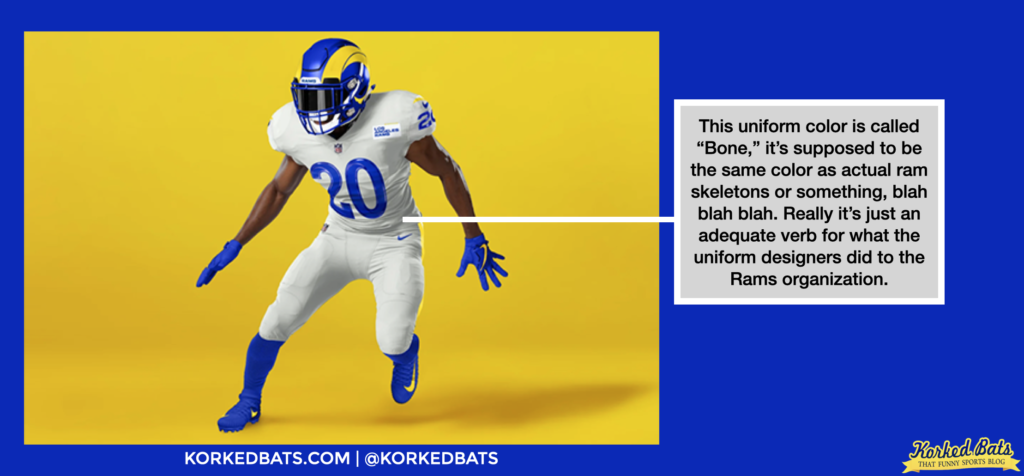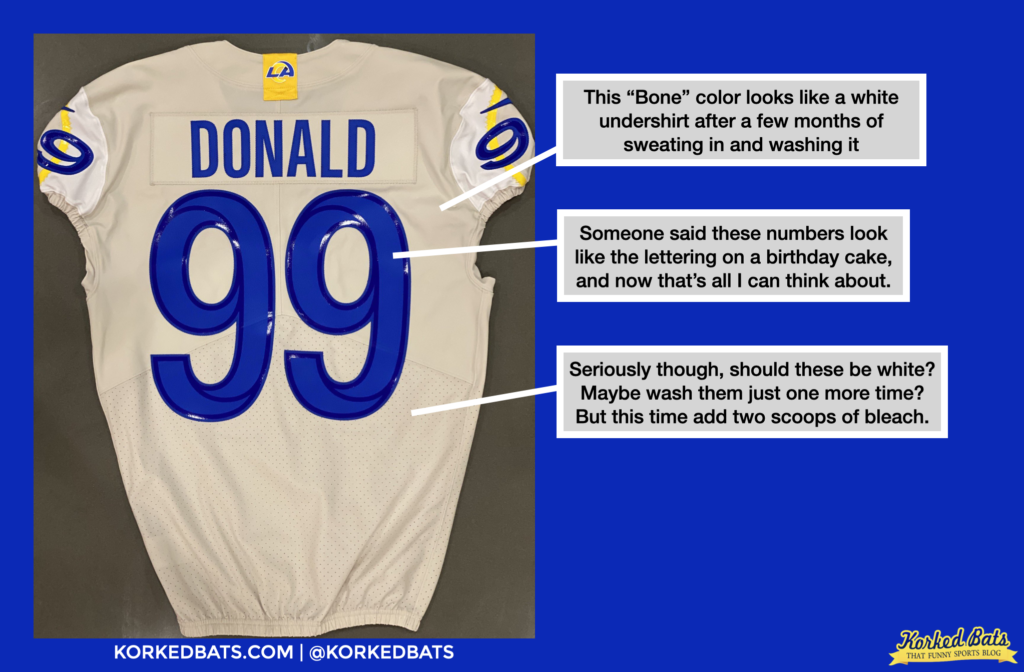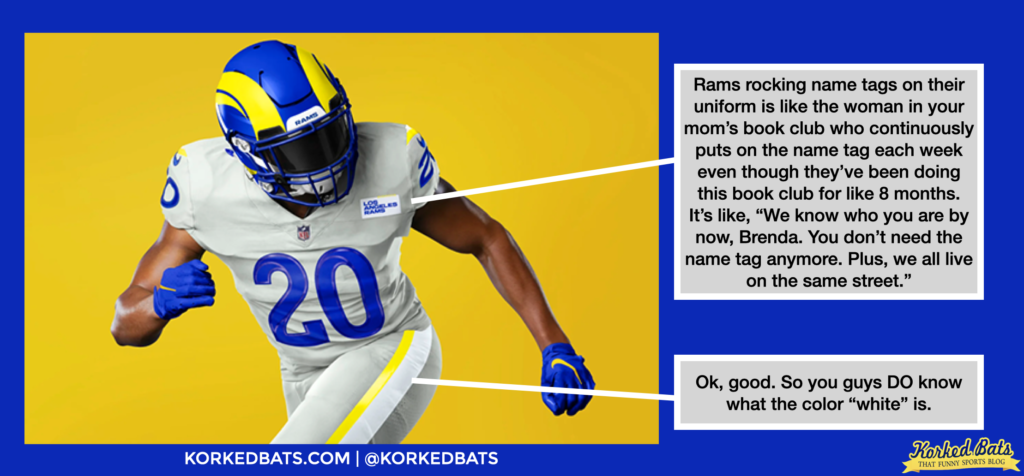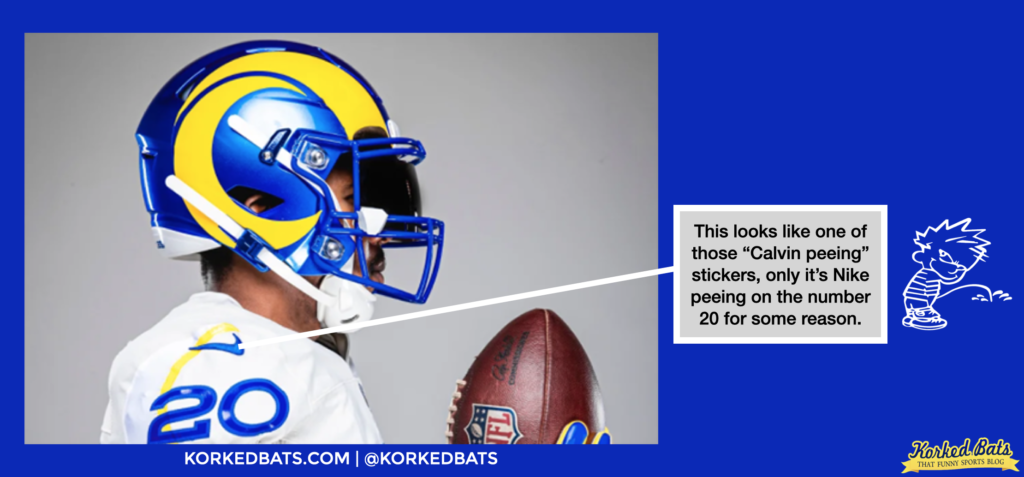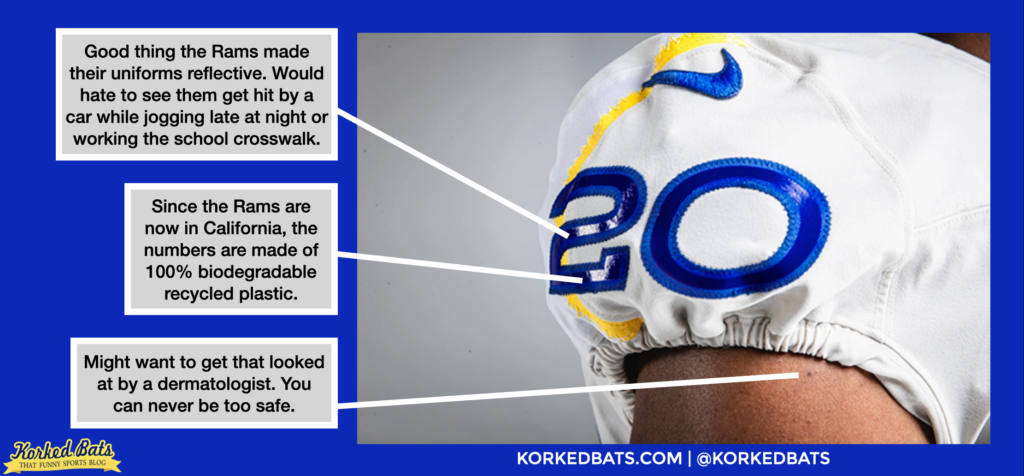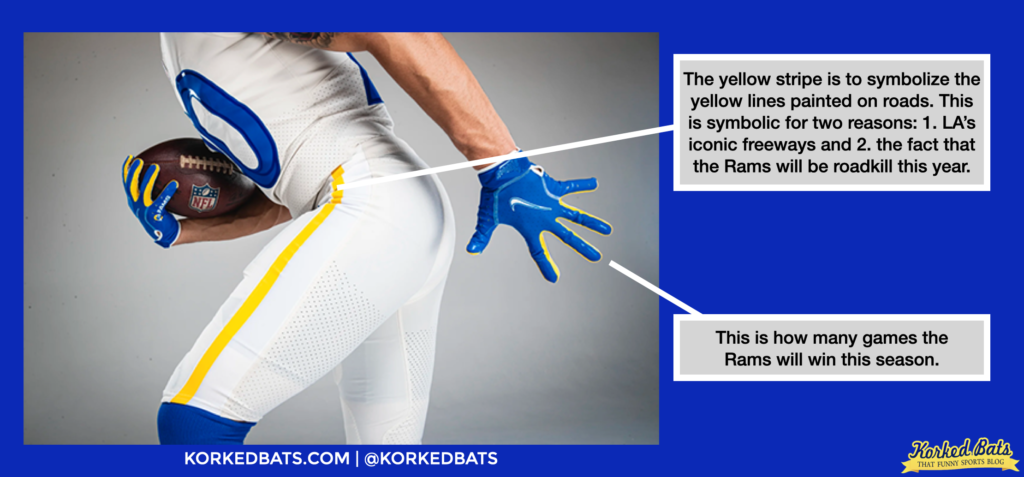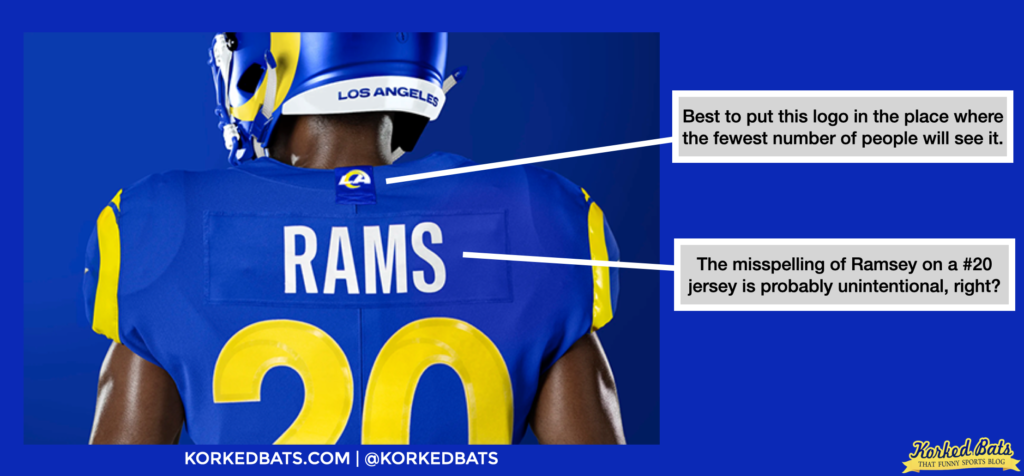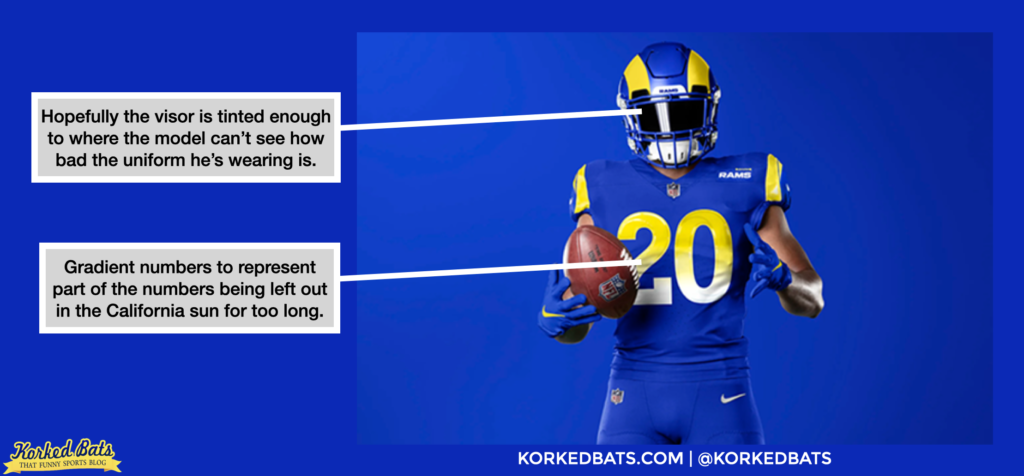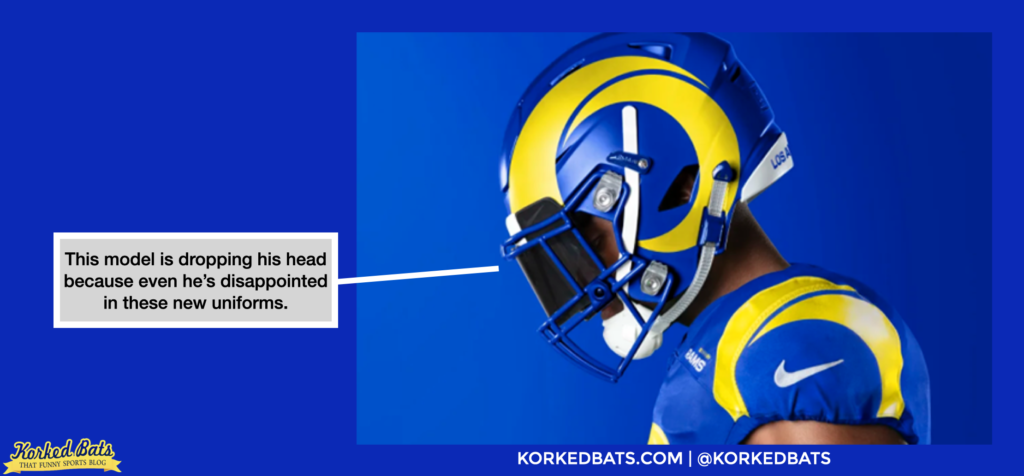 Follow Korked Bats on Instagram: @korkedbats