35 Reasons Why You Should Cheer For Germany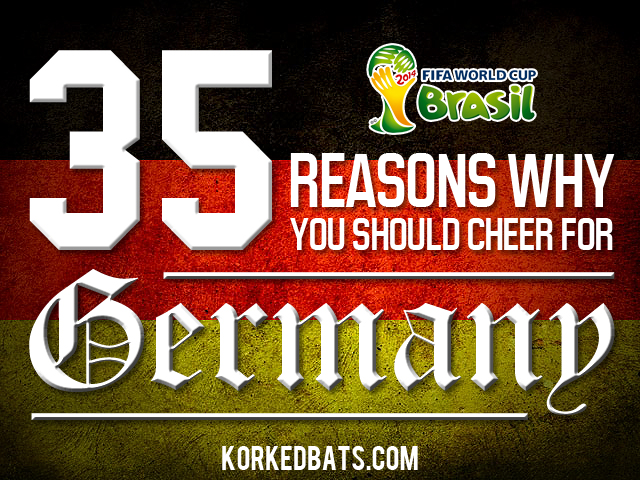 This week, our U.S. Men's National Team takes on Germany in the final game of group play. To guarantee we advance to the knockout round of the 2014 FIFA World Cup, the U.S. really needs a win, or at least a draw.
However, did you ever think about maybe cheering for Germany? Now, before you blog about how anti-American KorkedBats.com is, hear me out. Germany has a lot of great things to offer. I just want to point them out to you, to make you think, "Maybe I should cheer for Germany?"
Just because Germany isn't America doesn't mean it's necessarily bad. Here are 35 things that Germany has to offer that are pretty awesome, too:
Juergen Klinsmann, USMNT head coach

He's the head coach of our U.S. Men's National Team. Who cares if he doesn't think we can win? At least he's honest. Would you rather have some rah-rah Gordon Bombay "we can beat ANYONE, it's ok as long as you give it your best effort" type of coach? Or a hard-nosed Jack Reilly head coach of the Hawks "it's not worth winning if you can't win BIG!" type of coach? I'll take the latter, cake eater.
Frankfurter, hot dog

Not sure what's in them, but who cares? It can't be worse that what's in Taco Bell meat, amirite?!
Frankfort, capital of Kentucky

It's not German, but it sounds like the name of a German city. And it's the capital of a state that ranks in almost everybody's Top 50 American States To Live In.
Bratwurst, hot dog-ish

You're welcome, Wisconsin.
Pretzel, food

You're welcome, Mall Food Courts.
Harmonica, instrument

You're welcome, old-time prison inmates.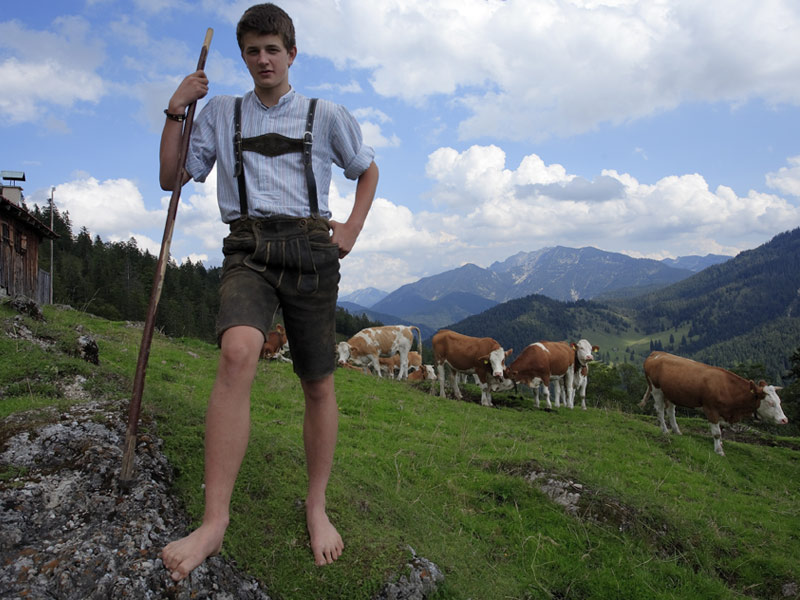 Leather overalls, clothing

Why not feel good while looking good? That's what the problem leather overalls solve. More like lederBROsen, amirite?!
David Hasselhoff, actor

He was the actor on Baywatch without boobs. He also had a car that TALKED. He was a judge on America's Got Talent. Let me repeat that… AMERICA'S Got Talent. He was the first celebrity eliminated on the 11th season of Dancing With The Stars... Not that I watched or anything. He's nicknamed "The Hoff." When people start referring  to you by part of your last name with THE in front, that's when you know you've made it. I mean, people don't even refer to Barrack as "The Obam" yet. Hasselhoff is all that is man.
Drunk David Hasselhoff, drunk actor

Repeat everything from above, but add a drunken stupor video of that man, lying shirtless on the ground while eating a cheeseburger. That's the kind of stuff the Internet was invented for.
Beer, alcoholic beverage

No one really knows where beer was invented. So for the sake of this post, I'm saying Germany.
The Sound of Music, musical

This legendary musical was created in Germany, and honestly, I'm not sure where society would be without it. Can you say you knew what a female deer was called before you saw The Sound of Music?
Alzheimer's Disease, medical disease

Without Germans we never would've known why grandma couldn't ever remember our names.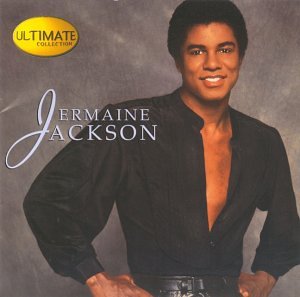 Jermaine Jackson, singer

In my personal opinion, the best and most successful of the Jackson brothers. He's not German, but his name is as close to German as you can get.
Fahrenheit hydrometer, temperature mumbo-jumbo

Because Michael Moore's Celcius 9/11 just doesn't have that good of a ring to it.
Roland Emmerich, film director

He directed the film Independence Day, how much more American can you get?
Hans Zimmer, film composer

He's scored with more people in Hollywood than Lindsay Lohan.
Mercedes, car

It's like a really really nice kind of car.
BMW, car

It's like a nicer kind of Mercedes.
Volkswagen, car

It's like a… well… it's a car.
99 Red Balloons, song

Because who doesn't love a song about a specific number of balloons.
Claudia Schiffer, model

Claudia was a popular Guess? Jeans girl for most of the 1990's, she also was the subject of the first "That's What She Said" joke. If you can't stare at Claudia for more than 15 seconds without letting out an audible, "HUBBA HUBBA!" then there is no hope for you.
Frankfurt Galaxy, NFL Europe team

They won the World Bowl 4 times. How many NFL teams in America can say that? Zero.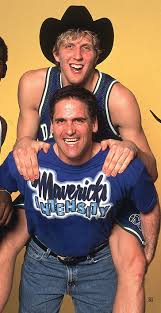 Dirk Nowitzki, NBA superstar

You're welcome, Mark Cuban.
The Perm, hairstyle

It was invented in the land of Germany, but perfected in the 90's.
Lindsey Vonn, skier

She's not German, but if she marries Tiger, and her new name becomes Lindsey Vonn Woods, her name will sound super German.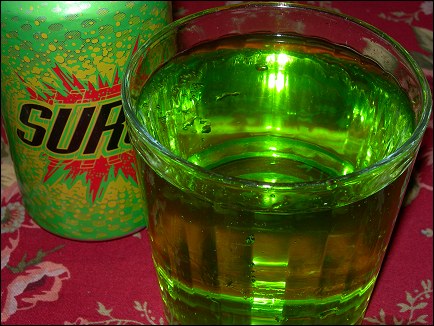 Nuclear Fission, ????

I don't know what this is, but it's sounds awesome. It might be the fizz at the top of a glass of Surge soda?
Christmas Tree, holiday decoration

Before Christmas Trees, we had Christmas hydrangeas. Trust me, the tree is a much better idea.
Easter Egg Hunt, holiday tradition

What better way to commemorate the son of God in human form coming to this Earth, living a sinless life, and overcoming death three days after brutally dying for our sins than to hide candy-filled plastic eggs around the yard?! Classic!
Easter Bunny, holiday tradition

Those Easter eggs don't hide themselves, people.
Kindergarten, grade

The only grade with nap time. Yeah, I'd say those Germans were on to something.
Flamethrower, weapon

It's like holding a lighter to your butt when you fart. Only MORE powerful, and you don't need to buy any Taco Bell before hand.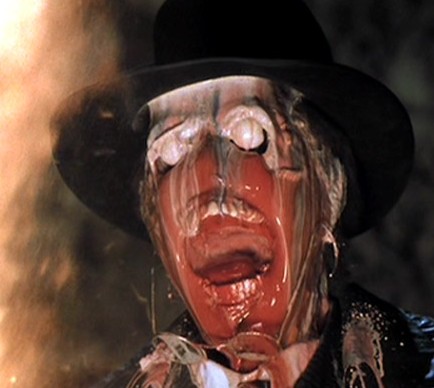 That Guy From Indiana Jones And The Raiders of the Lost Ark, movie character

Shout out to Major Arnold Thoht (played by Ronald Lacey). I mean, the dude got his face melted off for the sake of our entertainment. He took one for the team. Props to you, my man.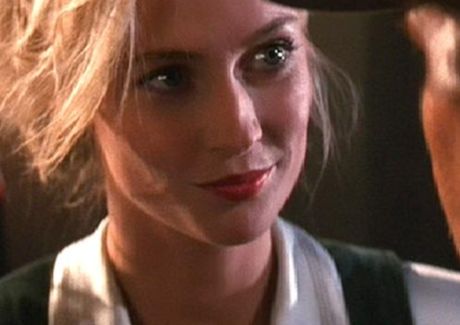 That Chick From Indiana Jones And The Last Crusade, movie character

Dr. Elsa Schneider (played by Alison Doody) was very easy on the eyes. Yes, she was technically Austrian, but she was working for the Nazis. That's a total German move. So we classify her as German. It's too bad she fell off a cliff at the end.
Hitler, huge jerk

Ok, this guy was a pretty big dick. You're right. We shouldn't cheer for Germany. In fact, SCREW GERMANY!
Let's go U-S-A! U-S-A! U-S-A!
WIN IT ALL!
THESE COLORS DON'T RUN!
RED, WHITE AND BLUE, Y'ALL!
'MERICA!
• • •
This post was created by Austin. You can follow him and his jokes on Twitter: @TheAHuff
Also, for up-to-the-minute sports jokes, follow Korked Bats on Twitter: @KorkedBats