3 Big Things on 'Guardians of the Galaxy Vol. 3' — A SPOILER-FREE Review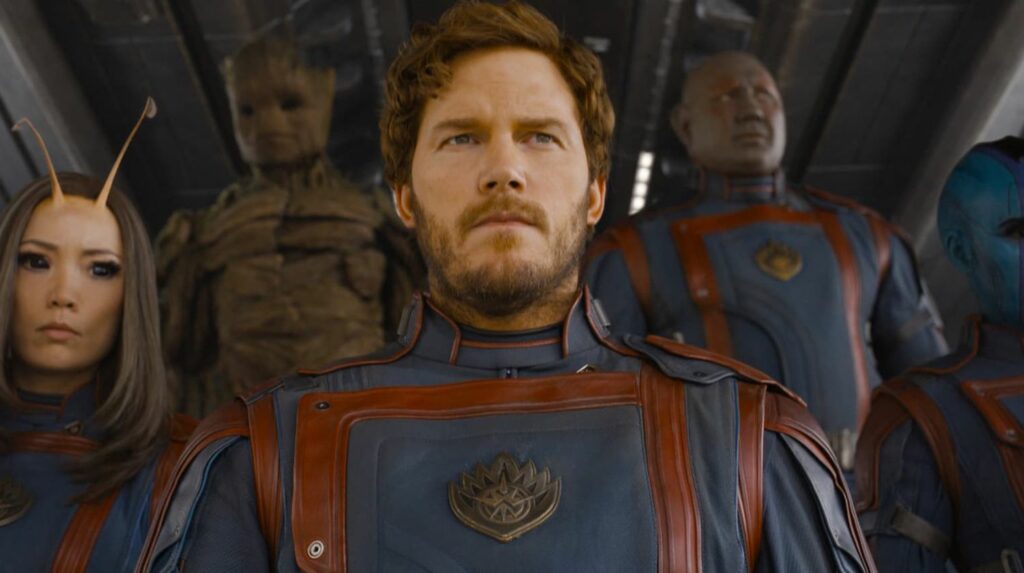 It's really hard to go wrong with the Guardians of the Galaxy. All of the standalone films, appearances in other MCU films and specials are a highlight of the overall product. This third film in the GotG trilogy was billed as the end for the Guardians, and to be honest, it feels like an unfortunate end to what the MCU was in the 2010's. Nothing since 'Avengers: Endgame' has been "bad" per-se, but you'd be lying to yourself if you said there hasn't been a dip in quality and consistency since then. Not a single MCU film scored less than a 60% on Rotten Tomatoes from 2008 to 2019. In the only four years since then, we've had two.
I can't say for sure if 'Guardians Vol. 3' is exactly what the doctor ordered, but it does at least seem to be better quality then what we've had as of late. So if you're on the fence about whether or not you should see 'Guardians of the Galaxy Vol. 3' here are 3 Big Things to consider:
1. James Gunn is as consistent as you can get when it comes to quality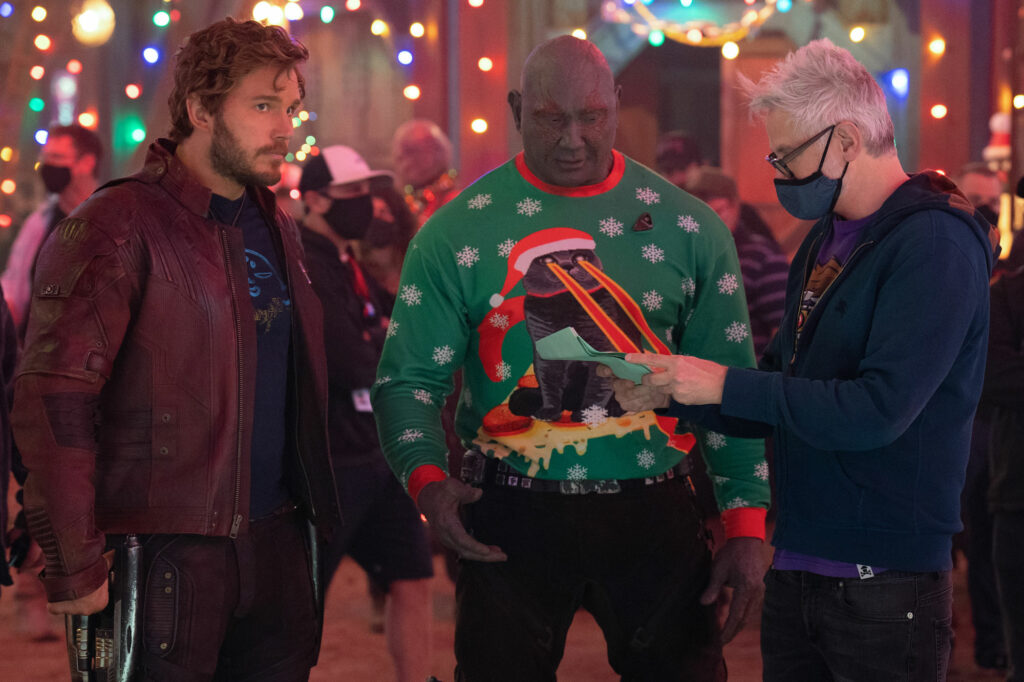 James Gunn is a talented filmmaker who seems to have found his stride in the super-hero genre. So much so that Warner Bros has tapped him to be the head of DC Studios moving forward. This will likely be the last time we see James's work in the MCU which is a bummer. He has not had a false note since the original 'Guardians' came out in 2014 (minus the whole "getting-temporarily-fired-for-unearthed-offensive-tweets-from-the-mid-2000s" thing). 'Guardians Vol. 3' is another consistent effort from Gunn. From the character development, story, humor, soundtrack all the way to the introduction of new characters (including the introduction of one of the best Marvel villains to date), it's upsetting to know that Disney and Marvel are losing one of their best filmmakers.
Gunn really just knows how to make fun and engaging films. I'm personally excited to see what he is able to accomplish with DC. There's a good chance he'll be the first to make a clear and consistent cinematic universe using those characters. Sorry I'm not sorry, Snyder-Stans. While we wait on that, we get this "gem" in the phase-four "rough" to enjoy.
2. You'll need to emotionally prep yourself if you love animals
'GOTG Vol 3' in my opinion is the most emotionally difficult MCU film to sit through. Bradley Cooper's Rocket is central to this story, and with that we are given a glimpse into his past. NON-SPOILER-SPOILER-ALERT: It is really rough. if you're someone who has a soft-spot for animals, the film doesn't take it easy on you. Now that isn't necessarily a deterrent, more of a "heads-up". This movie isn't going to be defined by how the villain treats animals, but I can say it also upset me more than any other super-hero film I've seen.
Now to be fair, the subject matter isn't going to mess you up for life (like when Percy stepped on Mr. Bojangles in 'The Green Mile'), but if you own pets you'll probably come home after wanting to spend some time with them and let them you you love them. My dog probably thinks there is something wrong with me given the amount of hugs and kisses I've given her since I left the theater.
3. Is Marvel back? People are asking.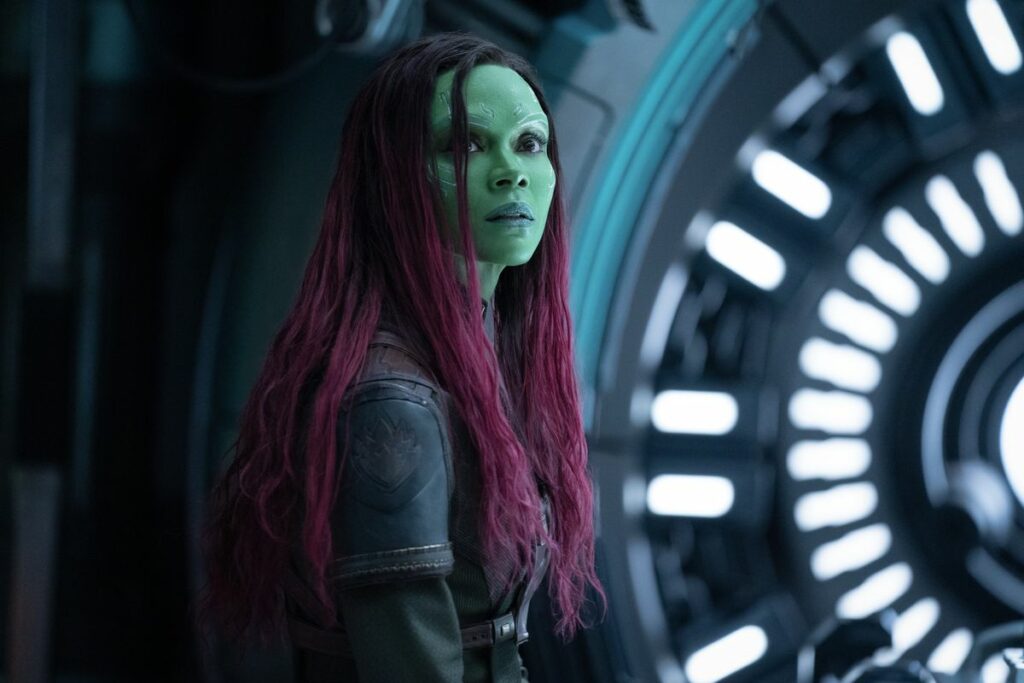 'Guardians of the Galaxy Vol. 3' seems like a real breath of fresh air. Almost as if Disney and Marvel got their confidence back. Is it enough to steer the ship in the right direction? Time will tell I guess. If you ask me though, 'Guardians Vol 3' feels more like closing the door on the past as opposed to setting-up the future. The marketing and billing for this movie set it up as the end of the Guardians, and even though you should expect to see at least some of these characters again in the future, it does feel like an ending.
The introduction of new characters (especially Will Poulter's Adam Warlock) gives us a little bit of hope for a bright future, but even the quality here is beginning to feel quite thin. Is the MCU back? Honestly I'm not sure.
VERDICT:

3.5/5 Swedish Fish
So what do you think? Be sure to holler at us on Twitter (@korkedbats; @thecineboiz) and Instagram (@korkedbats; @thecineboiz)
Also, be sure to follow Korked Bats on YouTube and subscribe to The CineBoiz Podcast wherever podcasts are found!